5 Ways to Ensure a New Website Stands Above Competitors
A new website is a great way to attract new customers. Here are 5 ways to ensure your new website stands above competitors and will be the best it can be.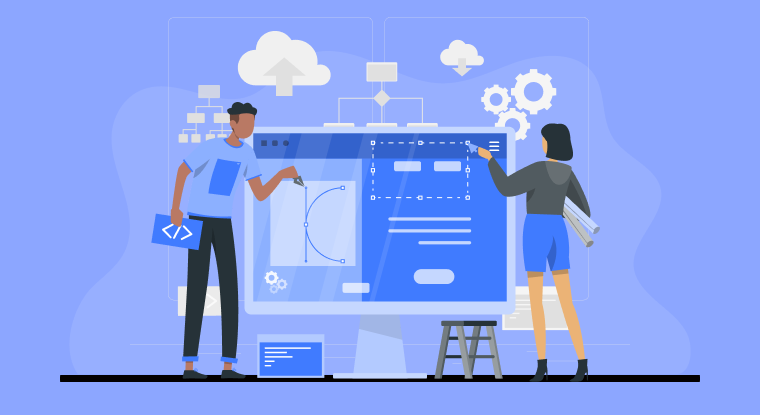 Research shows that consumers are always shopping around. This means that a more significant percentage of consumers are never brand loyal. Your business is always in competition with other businesses for the same customers. To succeed in today's competitive environment, you need to stand out. This post will provide you with handy tips to guarantee you beat the competition you might be currently facing.
When running a business website or any other professional websites for that matter, the best way to win your customers is by hooking them early. This means you should have vital information about what your audience is looking for, how to deliver, your customers' common challenges and how to mitigate them, and so on. Armed with the right customer insights, you will be better placed to serve them better, which translates into increased performance for your business.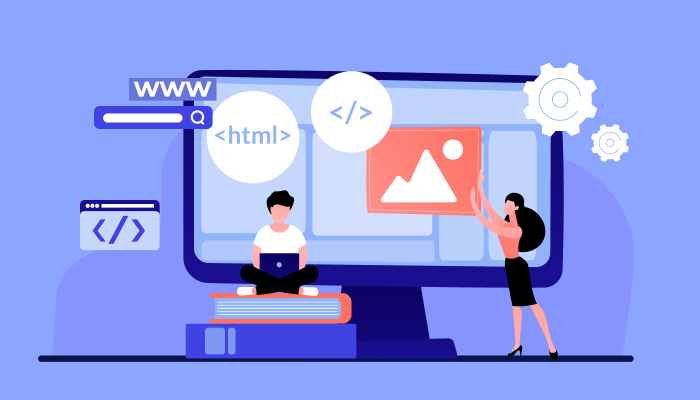 So, here's what you need to do to counter competition in your industry.
Tips to Stand Out Amongst Your Website Competitors
To get more visitors to your page, it's vital to stand out instead of fitting in. The idea here is to differentiate yourself from the existing competition. If your competitors are doing something, your goal should be to do better or do something different. Ideally, that's the only way you will get noticed.
The internet might be challenging for newbies because people always look for fresh and meaningful content that resonates with them. Your business needs to stay creative to stay ahead of the rest. If your audience doesn't find your content interesting, rest assured they won't stay. This can negatively affect your revenue SEO and even increase your bounce rate.
Therefore go on to carefully read in detail the following tips to stand out in thecrowd when it comes to website competitors.
1. Build a Custom Website
There is no better way to stand out from your competition than building your custom website. Your website is what sells your brand image. How you develop your page speaks volumes about your business. Create a shoddy website, and your clients won't take you seriously. Conversely, invest in creating a perfect website backed by a unique design, and your clients will fall in love with your website from the get-go.
Like any other conventional store, how it looks determines whether customers will love shopping from you or depending on the services you offer. It all comes down to the first impression. Customizing your website creates a good image. It builds confidence and trust in your customers.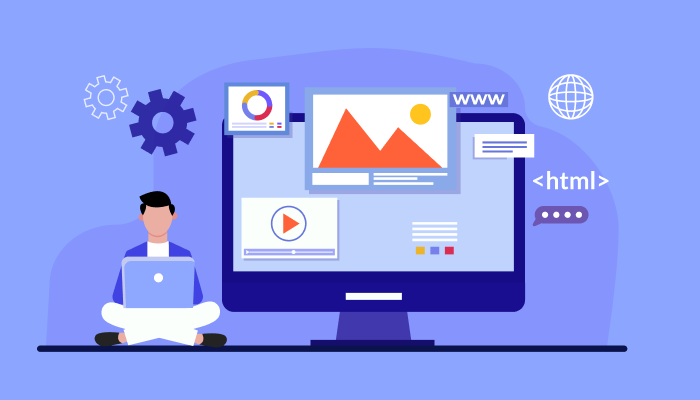 Moreover, website user experience is even improved with a customized website. Your business understands the needs of your website users. Therefore, optimizing the site to meet your clients' needs will definitely win them over. If they can quickly navigate through your page in minutes to find what they want, what more can they ask for?
Another advantage you gain from a custom website design is that you enhance search engine optimization. Luckily, by relying on expert developers like 500apps, you get the help you need to optimize your site. They will help you with everything you need to rank your page better.
So, how do you build a unique website in the first place? Ninjasites is there for the rescue.
Well, it's never too late to build a website that sells. If you haven't thought of creating one, you should choose NinjaSites website builder software. This is a product of 500Apps. NinjaSites can help you develop a sleek and professional website that will create a good impression in the minds of your target market. The intuitive website builder tool also comes with various SEO tools to enhance your site's visibility. What's more, you can improve your rankings on search engines using built in seo. This allows you to increase your page's organic traffic.
So, before you think about any other strategy that might help you stand out from your competitors online, you need to build a custom website. It's never too late to change; you can also redesign the look of your website using NinjaSites.
2. Ensure Exceptional Customer Service
Customers are the lifeline for your business. Without them, your business would not exist. How you engage with your customers determines whether they will stay. You need to provide exceptional customer service if you want to counter competition from your rivals. Winning your customers over requires better engagement through excellent customer service.
If you haven't trained your agents to provide commendable services to your clients, this is something you should work on day and night. The success of your business largely depends on the people that buy from you or rather those depending on your services. So, it makes a lot of sense to focus on understanding them and meeting their needs in every way.
Again, this brings us to the idea of using NinjaSites. This website maker tool can help you manage your SEO strategies. You will develop targeted pages that will ensure you improve your rankings and your overall website's performance. With SEO, you get to meet your clients' expectations, and this leads to better engagement.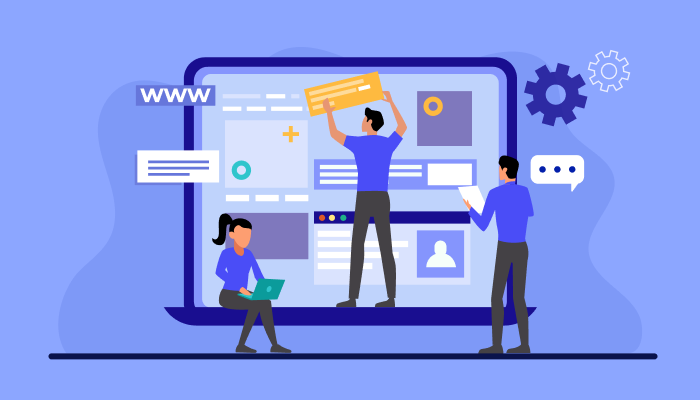 3. Build a Strong Online Presence
Another thing you should think about is building a strong online presence. Remember, the internet is your battleground. So, you need to focus on creating a strong digital presence that makes you stand out from the crowd. Think of SEO here, content creation with AI Content Writer, social media presence, and so on. People should find your content engaging. Customize your brand to meet your customers' needs and expectations. While doing this, you also need to think about personalizing the promotional messages you send to them.
4. Reward Customer Loyalty
We've all been rewarded at some point with freebies here and there. Who doesn't like gifts? To keep your loyal customers happy, you need to reward them from time to time. Loyalty programs in your business will keep your customers coming. Make your customers feel special about using your brand. Keep in mind that if you are not rewarding your clients, you are definitely losing out. There are many ways to reward people depending on your services/products. This can also mean providing discounts depending on your sales and marketing goals. Be creative! There's a lot you can do to impress.
Create Your Website with Easy Drag and Drop Builder Sign Up 14 Day Trial
5. Give Back
Ever wondered why big companies are always giving back to society? Well, this is a strategy that always keeps them in the minds of their customers. They value companies that give back because they care about the community. Don't make your customers feel like you are simply out to make profit. Giving for a cause will create a good image of your brand. Do this more often, and you will reap the perks of the image you will be creating.
Conclusion
Competition isn't a bad thing for your business. Without competition, you wouldn't be thinking of ways to improve and stand out from your rivals. So, see competition from a positive perspective and work toward being the best brand in the market. Competition will fuel your business to grow. You will always focus on improving, and this means winning over customers every other day. To ensure your new website stands above competitor out, start by building a custom website. Use the best designers from 500apps, and you will always enjoy being ranked as one of the best websites with an outstanding look. That's what you get by relying on developers with a proven track record.
What Makes the Best Website Builder Software?
#1
Create unlimited websites and landing pages using the visual drag-and-drop builder with no code
#2
Add unlimited domains, web pages get free SSL certificates, and built-in SEO
#4
Improve page rankings with built-in SEO tool, NinjaSEO
#5
Choose from a number of pre-built templates to build fast, responsive websites
#7
Increase your web page loading speed with edge servers located in 6 locations
#9
Unbelievable pricing - the lowest you will ever find
#10
Everything your business needs - 50 apps, 24/5 support and 99.95% uptime
Join the SaaS Revolution
All-in-One Suite of 50 apps

Unbelievable pricing - ₹999/user

24/5 Chat, Phone and Email Support