7 Website Design Tips To Make Your Website Look Better
Website design tips help you learn how to create a website that is easy to navigate and user-friendly. Read these tips to make your website look better.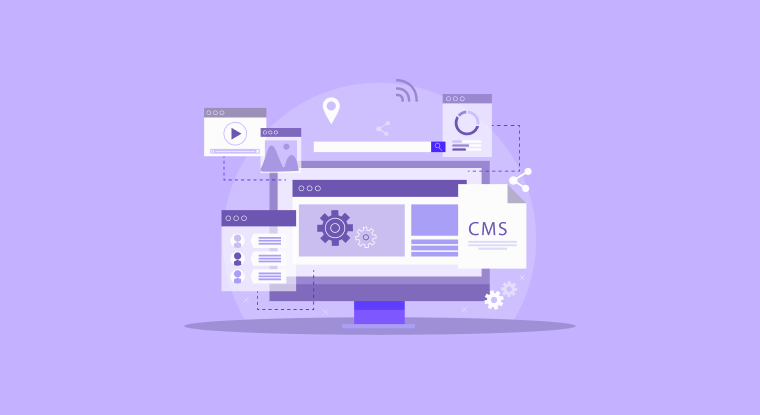 The right website design can make all the difference between attracting new customers and losing them. Here are 7 tips to help you create a better site.
Why Your Website Design Matters?
As previously noted, your website design matters a lot simply because your audience will use your design to determine whether they will continue navigating through your page or not. In other words, your website is judged by your design. Therefore, a poor design speaks volumes that you are not serious about your business. On the contrary, a good design builds confidence, and you can also earn the trust of your audience if you build trustworthy website.
What comes to your mind when you come across an outdated design? First, of course, you may doubt the legitimacy of the business. You may start questioning whether the products/services offered are reliable. Just like people judge each other by their looks, they will also judge your business by design.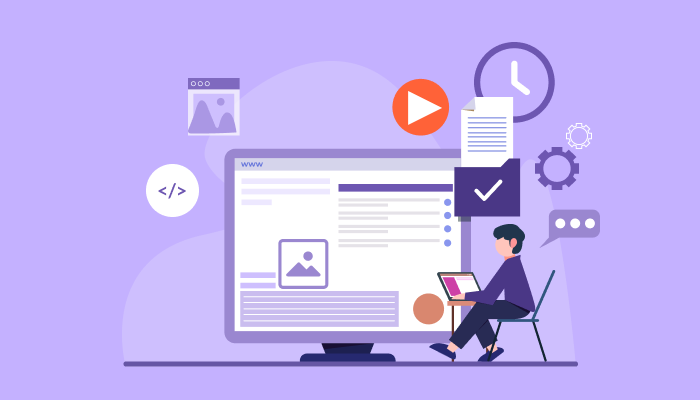 Think about it, the first impression is important, right? To create a good impression, you need to craft an outstanding design. Your audience should be impressed from the word go even before knowing what your business offers. So, your website design shouldn't be overlooked.
To ensure you are doing the right thing to enhance your website design, the following tips should help you.
Here Are The 7 Tips to Improve Your Website Design.
Check out the website structure guide to learn how to build a website from scratch.
1. Find the Best Website Builder Software
Designing a unique website from scratch might not be as easy as you think. Without the right skills, you may struggle to build a fast and responsive site. To ensure this doesn't happen, you should consider using a website builder tool. This is a tool that is specifically designed to help you develop an intuitive website. Depending on the software of your choice, you can improve your website visibility tips, use SSL certificates to protect your site, and manage content using CMS. Here's a quick look at NinjaSites, one of the best software packages that will help you craft an outstanding website.
Why NinjaSites?
Of course, you may want to settle for a website builder with a proven track record. NinjaSites is a product of 500Apps. This software is one of the best on the market today. It's an all-in-one tool that allows businesses and individuals to build personalized websites, blogs, and landing pages. With the amazing website templates at your disposal, you can't miss finding a design that will appeal to your audience. Moreover, NinjaSites has a built-in SEO grader, which helps enhance your sites' visibility. Finally, since forms are integral to your business, you can integrate Form Builder to help you gather crucial data from your audience.
2. Have a Plan
Now that you understand the importance of using a website builder, the next thing is to have a plan in mind. How do you want your customers to interact with your website? It would be best if you had a clear picture of how your audience will be navigating through your page. Consider the content they are going to engage with. How will they move from one page to another? More importantly, you need to ask yourself how best to enhance your browsing experience. Keeping your audience in mind as you design your website allows you to craft something that meets their needs. You are not designing your website to appease Google. Rather, you want your visitors to like it. So, have a plan that prioritizes the needs of your clients.
3. Reduce Friction and Remove Distractions
The message you want to pass across should be communicated effectively by eliminating distractions. Specific elements on your site might prevent this from happening. For instance, adding complicated animations might be good, but consider eliminating them if they distract your visitors. The same thing applies to images and videos you will want to use.
You should know that your audience has a short attention span. You have only eight seconds to impress them. Therefore, you must drive them to a specific landing page they find interesting. Get the most out of the short time your clients stumble on your page the first time.
Build responsive landing pages using Ninjasites landing page builder and use them for you paid campaigns.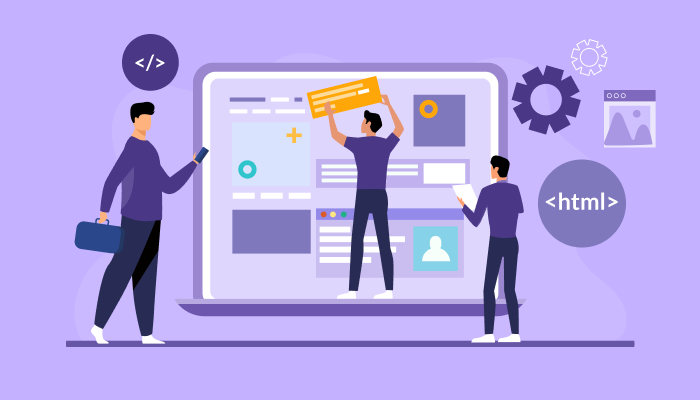 4. Add Social Proof
When people are looking to shop online, they are likely to gravitate toward products/services with exceptional reviews. It's for this reason that most individuals, you included, will want to settle for services with 5-star ratings. So, this is a trick you should use to lure your visitors into keeping browsing.
Decide on a good format you will use for your testimonials or reviews. Probably you have videos of your customers who have used your products. You may also choose simple images that display reviews from your previous clients. The idea here is to capture your audiences' attention when they open your website.
Build a single page for customer reviews or testimonials using a customizable website maker.
The design of your reviews/testimonials will trigger your audience to read and find out more about your products/services. So, you must settle for the best design that doesn't distract or interfere with your audience's browsing experience.
5. Nurture With Calls-to-Action
Once your visitors land on your website or landing page, one of the main things you want is to guide them around your page. Since you want to drive more conversions, you should nurture these leads with calls to action. Guide your audience with highlighted attention grabbers.
Check out website conversion tips to learn how to create your website and convert it better using NinjaSites website creator software.
It should be easy for them to know where they should click if they want to buy from you. Placing these CTAs strategically will make a huge difference. For instance, if a user is scrolling through a products page, the bottom section should have a CTA to remind them to take action and buy from you.
6. Keep Your Navigation Organized
Another crucial aspect of your website design is its navigation. Your audience should find it easy to navigate your site. They should find what they want without struggling. For instance, your design should allow them to click through the products/services page without thinking twice. Luckily, when using a best website builder like NinjaSites, you can take advantage of the fantastic website templates the software offers. Before choosing any template, you can evaluate whether your customers will love it.
Create Your Website with Easy Drag and Drop Builder Sign Up 14 Day Trial
7. Mobile Optimization is a Key
Last but not least, mobile optimization is crucial to your website design. Your site's layout should open easily when using a mobile device. With more people using their handsets to browse the internet, you must do your website optimization using SEO Optimizer to work well with smartphones and other devices. If your page isn't responsive on mobile devices, you will be missing out on an opportunity to convert clients. NinjaSites allows you to see how your website looks on mobile and desktop devices.
Conclusion
You've made the right decision to work on improving your website design. This is one thing that will boost your engagement and traffic within a short period of time. The good news is that you don't have to stress about this if at all you will be using NinjaSites. The right website builder will simplify the whole process of crafting your website.
What Makes the Best Website Builder Software?
#1
Create unlimited websites and landing pages using the visual drag-and-drop builder with no code
#2
Add unlimited domains, web pages get free SSL certificates, and built-in SEO
#4
Improve page rankings with built-in SEO tool, NinjaSEO
#5
Choose from a number of pre-built templates to build fast, responsive websites
#7
Increase your web page loading speed with edge servers located in 6 locations
#9
Unbelievable pricing - the lowest you will ever find
#10
Everything your business needs - 50 apps, 24/5 support and 99.95% uptime
Join the SaaS Revolution
All-in-One Suite of 50 apps

Unbelievable pricing - ₹999/user

24/5 Chat, Phone and Email Support