13 Great Tips to Improve Website User Experience
Online presence is key to success. If you are having any difficulties with your website's UX, these great tips are sure to make website user experience better.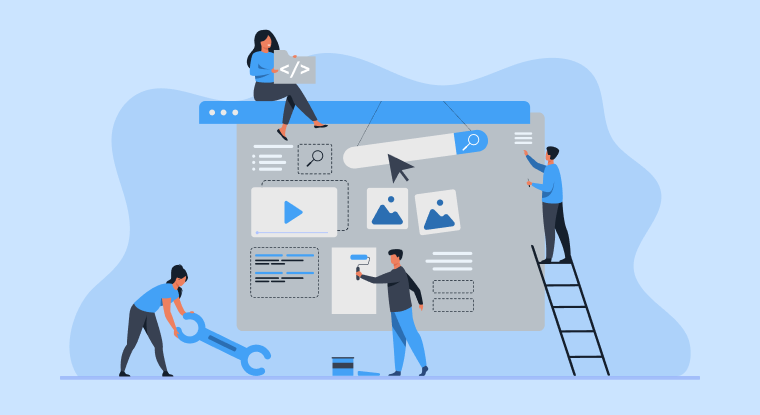 About 40% of people will exit a website with an unattractive layout and content. These are 13 great tips to help improve your website user experience and boost conversions. User experience is crucial to the success of any product or service and websites are no exception.
Popular designer, Frank Chimero, put it in more straightforward terms when he said: "People ignore design that ignores people."
A good online presence is as essential as having a neat and appealing storefront; a business's website is its face. Nowadays, users are savvy about web design and have come to expect a certain level of sophistication. As the bar rises higher, many businesses, especially small ones, may feel overwhelmed by expectations to provide a properly designed website UX. However, enhancing website user experience is not as tough as it may seem, and even a small effort can make a huge difference.
What Is an User Experience?
Website user experience (UX) refers to the set of behaviors that customers display when interacting with a website. Particularly, user experience defines users' impressions of your website or other applications according to how easy and pleasant it is to use. When you enhance UX, you create a better place for customers to interact with your brand and reduce friction between your website and your target audience . Learn more about how to make sure your website has a great user experience.
In short, it's about how memorable you can make the website user experience of the potential customers.
A good website user experience would mean that:
The user visited your website
Scrolled through the different pages
Understood what the website is all about, and
Finally, got what they wanted.
There are many factors that influence website user experience which in turn can make or break your business. A few of them are:
Usability — Is your website easy to use?
Accessibility — Can people with disabilities access your website?
Value — Does your content/product/service make their time spent on the website worthwhile?
Findability — Is your website easily navigable?
Usefulness — Does your website satisfies users' requirements?
Credibility — Does your brand, identity, content, and/or service builds the trust and belief of the user?
Desirability — Does your brand strike an emotional chord with the user?
13 Easy Tips for Improving Your Website User Experience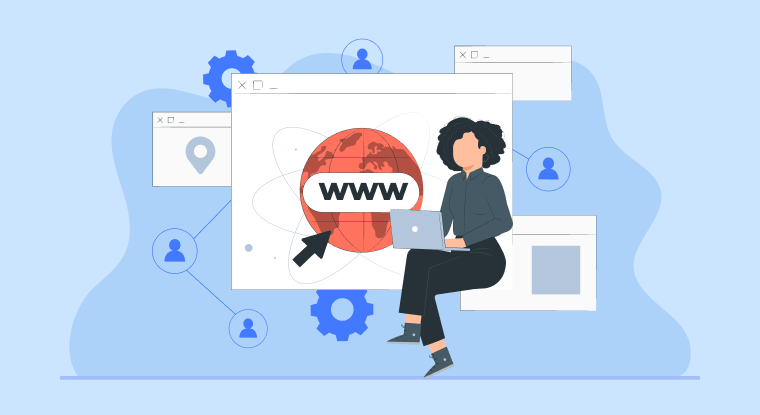 Now that we are aware of factors that influence the website user experience, it is time to apply those pointers with a few tips to improve the entire user experience. Read on to dive into the details.
1. Ensure Site Speed Optimization
Site speed optimization is at the core of website user experience. With the flood of different mobile devices, users get to access the web on different machines from different parts of the globe, and one of the most common user experience problems among them is a slow loading web page.
Build professional websites using the NinjaSites website builder and optimize them to increase your page loading speed.
So, it is mandated to make sure your website load quickly to let your online visitors or customers access your content on prompt and get things done fast. Because there are many chances that the customers will jump to another site if your web page is taking too long to load.
2. Avoid Page Not Found Errors (404's)
Any user gets annoyed at the message of 404 or page not found. If any user gets the message, then he might rethink on getting back to your site next time, which speaks of the website user experience you're providing. If you cannot redirect the user to the desired page, then maintaining a website is merely a waste. Slow loading of the pages or site is also a reason for Custom 404 Errors and a sign of bad website user experience.
For those reasons, build a 404-page using a custom 404 template. It lets your user know that there is an error with their request. An effective 404 page will recognize the mistake and guide them back to relevant pages of the site.
3. Request Minimal Information for Sign Up or Surveys
Feedback is an important factor in any business. Even after your website goes live or your store opens, get feedback from site visitors and thoroughly test all components to make sure the UI and UX work. Build feedback and poll webs forms to conduct polls and ask your customers what they love and hate about your site or your store and make adjustments as needed. Forms are a great way to do this. You can create great forms using our form building solution,Form Builder.
However, a stress-free website user experience is great for your business, so you need to make sure the forms on your site are brief and straight to the point.
Many sites ask only for the first and last name along with the e-mail to just sign-up for the website or newsletter. We are in a fast-paced world with limited time schedules, so if you have long signup or survey form, then most of the users will quit without taking any action. So short and simple forms are acceptable for most of the users.
4. Create Responsive and Mobile-Friendly Website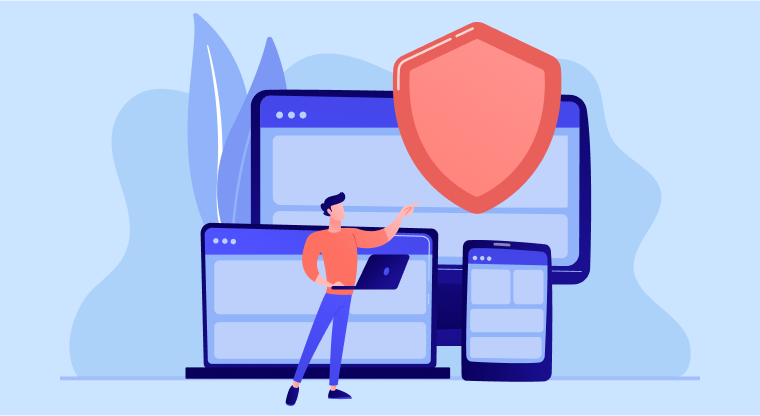 Advancements in mobile technologies allowed people to browse the web on multiple devices. So your website needs to be compatible and easy to navigate on the smartphones, tablets, desktops and other devices that your website visitors or customers use.
Build mobile-friendly/responsive websites using our simple drag and drop builder.
To make responsiveness more crucial, Google is also penalizing the sites that are not mobile-friendly which can impact your visibility in the search results and affect your website user experience.
5. Keep Your Webpages Consistent
For good website experience, you should keep your website pages consistent is the key to creating recognition for your brand in the online space. Build your webpages using webpage buider and use their features to maintain the same font style, color, and writing tone throughout the website pages. The headings, button styles, design elements, style of illustration, pictures and everything should be matched between the pages. Inconsistency and changes from one page to another can confuse the users. To provide your visitors with excellent end-user experience as they navigate through your site, it is essential that they know they are still on your website.
6. Give Clear and Concise Navigation
The page navigation elements on your website guide users to the most visited pages and products. Make sure you implement clear navigation with simple language for the navigation headings so that they are easily understandable with fewer options keeping your new website visitors in view. Users have a sense of where your navigation should go, and if you're too far outside the norm, they may grow exasperated and move away from your site. You have shorter than you think to make a first impression on visitors.
An intuitive layout similar to what most other sites use allows visitors to see where key features are at a glance and makes your site more accessible. People are accustomed to seeing a particular order in a website's layout and they'll immediately look to that area for features on your page, such as the home button (or your logo that acts as a home button) in the far left spot in your navigation bar.
Navigation forms the entire architecture of your site. Look at website analytics and see where visitors head when they land on your website. The top performers likely form categories for your navigation structure. Elements such as content and FAQs go under each main category.
Where you place elements in your navigation bar matters, too. For example, the most critical categories should appear first and less important ones farthest to the right. Since visitors often use the Home button to navigate back to the Landing Page, it should appear on the farthest left or on top of the navbar. Place your contact button to the far right, since that's where most sites put it.
7. Ensure Strategic Content Categorization
Most of the users look for particular content or product on a website. If you help the user find the required content by carefully categorizing your content, then chances are less than the user bounces to another site for information.
Use Content Generator to generate Unique and quality content for categorizing them. bWhen it comes to styles, brutalism continues to be on the rise in 2020. Brutalism involves a raw and minimalist approach to layouts with a focus on user experience. Alternatively, a beautiful, artistic site, can go a long way in establishing your brand as a leader in the market and a true risk-taker.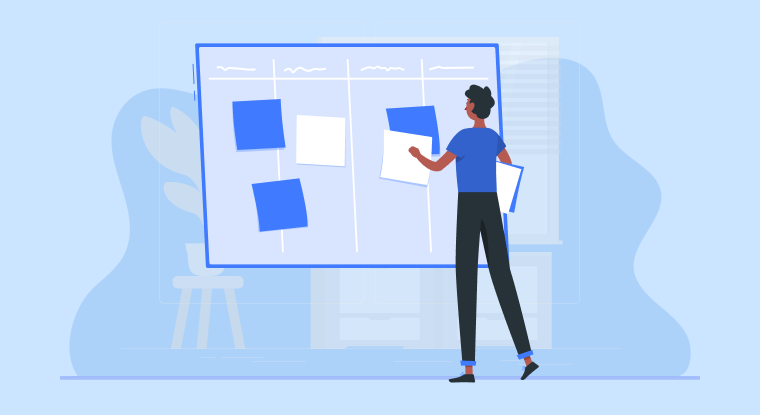 If you want to be more conservative, thinking in terms of how a layout can help a visitor understand the information being presented is the way to go. Other trends that have popped up are minimalism and broken-grid layouts. These trends also highlight the importance of reducing clutter, which we will discuss later in the text in more detail.
8. Mind the White Space
Reduce clutter by dividing the page into clearly defined sections making it easier to scan and focus. You can also use different background colors, images or other design elements to define different sections. Organize content in a logical way. The most important things come first.
If you have big blocks of content, divide them into separate sections as they are easier to grasp. Use white space, break up the page into clearly defined sections, keeping the noise down.
White space on the website can be used for advertising and display of products and services. Also, white space gives the scope for more design. The content on the site becomes more legible when there is white space available. White space makes your website open, fresh and modern. If your branding is consistent with these, then it can help you communicate that feeling to the user. Proper utilization of white space is essential to providing a good website experience.
9. Differentiate the Hyperlinks
Hyperlinks are mostly used to guide the user to other pages or websites that can have more information relating to the particular word or topic. Make sure that these links are visible clearly. Most of the sites use the default color to highlight the hyperlinks. To draw the attention of the reader or user you could try a different color that is compatible with the colors of the site. The length of the hyperlinks is also crucial. Longer links are easy to identify. Track the status of your links using Link Tracker.
10. Use Attractive Headlines
Including keywords in your content is very important in targeting your potential customers. Attractive headlines can be included to create enthusiasm in the minds of the users. Search engines give headings more weight in the overall content, so picking the right title and making it stand out can significantly improve your user experience, visibility, CTR, and conversions.
11. Use Images Wisely
People come across so many images on the internet and can quickly identify them. If you have picked up images from other sites, then they could be easily recognized, and you lose the trust of the users. Use the image library to save your media files which were used on your website. Use your original photos that resemble your brand, products, and services or team to convey the message to your potential customers. Also, make sure to use the relevant images and in support of your content.
12. Include Catchy Call to Actions
Call to actions make the customers more enthusiastic and make them navigate through the required pages easily. Use of different colors to buttons based on the actions evokes interest in the minds of the customers. Try to use colored buttons having action-oriented phrases like sign up to know more or get started.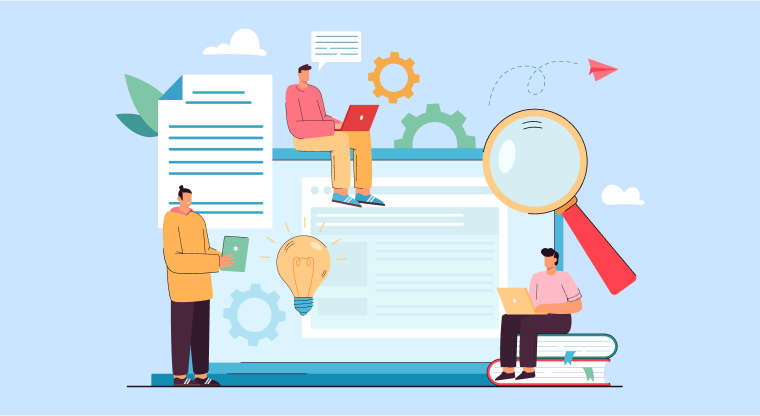 Create Your Website with Easy Drag and Drop Builder Sign Up 14 Day Trial
Choosing the right words emotionally connects your users. No emotional connection means no action. Use attractive colors for various messages in the content. Choose colors wisely to evoke trust in the minds of the customers.
13. Understand the Importance of Bullet Points
If you want the users to digest all the information quickly, then use bullet points. Mention the key points or features of your products or services in the form of a bullet list to enable the users to gather all the required information quickly. Many cool icons are available you can use them as bullets for your text.
Bottom Line
Use the best website builder for effective UX design, which is a cohesive effort that simplifies the web experience and provides value to your website visitors and potential customers. It should make your site functional, contemporary, and relevant to the potential customer — and leave nothing in the way, granting them a seamless and fluid experience. What's more? You can take full control of everything regarding your website user experience with NinjaSites. A solution from 500apps, NinjaSites assures an easier and faster way to get your website user experience up and running effectively.
What Makes the Best Website Builder Software?
#1
Create unlimited websites and landing pages using the visual drag-and-drop builder with no code
#2
Add unlimited domains, web pages get free SSL certificates, and built-in SEO
#4
Improve page rankings with built-in SEO tool, NinjaSEO
#5
Choose from a number of pre-built templates to build fast, responsive websites
#7
Increase your web page loading speed with edge servers located in 6 locations
#9
Unbelievable pricing - the lowest you will ever find
#10
Everything your business needs - 50 apps, 24/5 support and 99.95% uptime
Join the SaaS Revolution
All-in-One Suite of 50 apps

Unbelievable pricing - ₹999/user

24/5 Chat, Phone and Email Support