10 Best Website Builder Tools to Rule in 2023
Although websites were not necessary before, as technology evolved, owning an attractive and easy-navigate website and web pages has become essential for every firm to conduct business online. A few decades ago, business aspirants had no choice but to hire someone to build a website for them, which was too expensive, or learn to program to design a website for themselves, which consumed a lot of their time.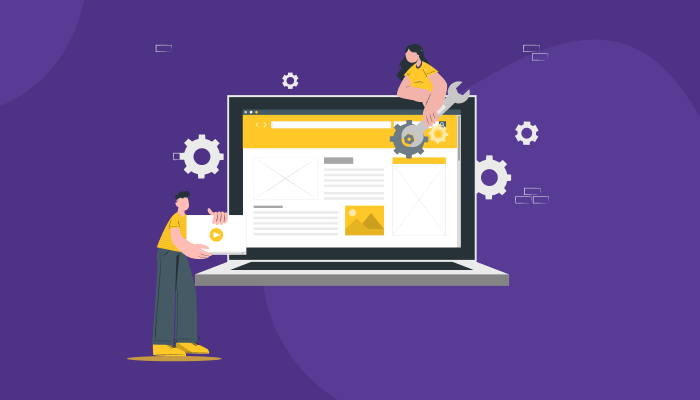 Today, every firm holds a website - from small businesses to large enterprises, and it has become mandatory. After seeing the rise in websites, there came tools called website creator, which will assist you in building your ideal website without having you type out programming lines. This post will guide you through the tools you can use to design your website without technical knowledge.
Website Builder: A Friendly Tool!
Gone are the days when you had to worry about the technical aspects of creating your dream website, be it for selling online or blogging every day. Take help from one of those website makers to build a website.
A website builder, sometimes also known as a web page builder, website maker, or website creator, is an online tool that creates websites based on your requirements using AI technology. Each tool has unique features that target various industry people. However, the goal is to make people feel more like programmers. Without any technical skills, using these user-friendly tools, you will have a beautiful website created.
10 Best Website Builder Tools
The tools listed below can help you do more than just send email read receipts. They also show how many times an email was opened and whether or not it was forwarded. Some provide additional features, such as link tracking and valuable email engagement data.
NinjaSites
NinjaSites by 500apps is a one-stop app for you to build your dream website and web pages, as this website builder offers every critical feature you would need to run a credible website. Since this software comes with an easy navigation feature, you can build the entire website within a few minutes by picking one of the finest templates from the collection and customizing it with the help of the visual drag-and-drop component. Along with a free SSL certificate, you can connect unlimited domains to your web pages and measure the website's performance with a built-in SEO tool. Additionally, they provide 50 business-related apps with 24/5 customer support at a nominal price.
Get started with the leading Best Website Builder Tool today! Sign Up 14 Day Trial
Wix
Wix is one of the top-performing website builders, with over 110 million users. Unlike most other advanced tools on the internet, this website builder is more user-friendly, with easily-understandable features enabling anybody to create their dream site. There are two ways that Wix helps you create a website - using AI features and customizing a template by yourself. The best part is that sites built on Wix have built-in SEO, email marketing, and client management tools. This website creator offers a free plan but displays the brand advertisements. To enjoy uninterrupted services, you should choose a premium that varies from package to package.
Weebly
On a radar similar to Wix, with 50 million users, Weebly is also a beginner-friendly website maker with a few unique features for you to build a website. The drag-and-drop feature enables you to customize your ideal website and web pages from a vast collection of 100+ templates, while e-commerce enthusiasts can benefit more from the tools this website creator has to offer. Additionally, to give more life to your website, websites designed on this platform come with multiple integrations with popular services, such as MailChimp and Google Analytics. Furthermore, they also offer SEO options to improve the visibility of your web pages. Along with the free plan, Weebly also has other premium packs.
Strikingly
Strikingly is a free website builder beginner-friendly tool having many templates and themes to choose from with a drag-and-drop feature that allows you to change fonts, colors, and elements, and customize everything according to your branding strategy. Here, you can experience some of the best premium features for free, such as ad-free on free sites, inviting collaborators, and more. Additionally, they even provide email and online chat support all around the clock if you face any issues with your site.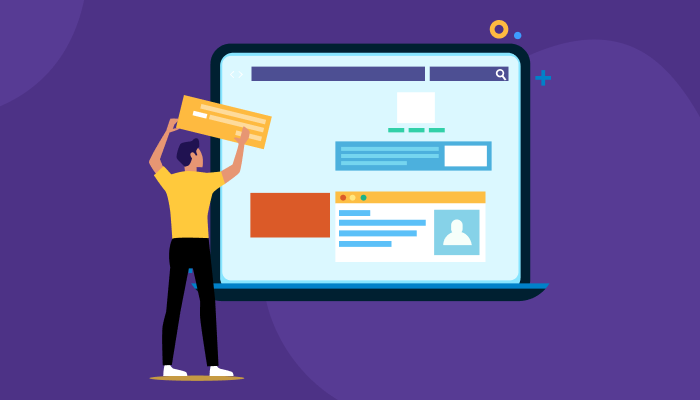 Webflow
Webflow goes a step ahead of WordPress, making it more adaptable for most businesses that depend on blogging and other content media. With similar features to the other tools, this website creator tool supports displaying graphics and animations, and you can fix every broken link with a single modification. Additionally, this platform integrates with other popular platforms like WordPress, Shopify, and more. They have a support system to which you can reach out at any time for any technical issues raised.
WordPress
WordPress is one of the world's most well-known website builders, with a wide range of themes and templates that are easy to customize and various plugins that help shine your website in almost every possible way. From domain registration to site hosting to e-commerce solutions, WordPress helps you in every aspect of website creation to make it distraction-free for you to design professional-looking websites. However, working on WordPress might require a little expertise, without which it takes much longer to create a simple webpage alone. Apart from this factor, WordPress can be the best platform to get started.
Carrd
Carrd comes in handy when you want to create a simple one-page website. Though it is one page, you can find many features and themes to give it a professional touch by customizing colors, fonts, and images. The best part is that you can also add your custom-written code to make your one-page website fascinating. Also, this tool allows your site to integrate with Google Analytics to analyze traffic, Zapier, and MailChimp for email marketing. However, only a few features work under the free plan.
SITE123
SITE123 is a fundamental website creator tool that will let you create the best websites within minutes by picking the best themes and customizing galleries, contact forms, live chats, and more with a drag-and-drop feature. Apart from SEO tools, you will get free domain registration for 5 years if you are a premium subscriber.
Duda
Duda is widely known for its simplicity and flexibility, which has many features, templates, and themes that encourage you to create the best websites you have ever seen. However, this platform is highly focused on designing niches. The premium features here are expensive, due to which it is highly advisable to prefer this platform only when you are a business or an agency owner in need of multiple sites.
Ucraft
Ucraft is another beginner-friendly website maker similar to Site123, but what makes Ucraft unique is the advanced features it offers which Site123 does not- SEO tools, analytics, mobile-friendly site optimization, and integration with a Google ad sense account.
How Are Website Builder Tools Benefiting Businesses?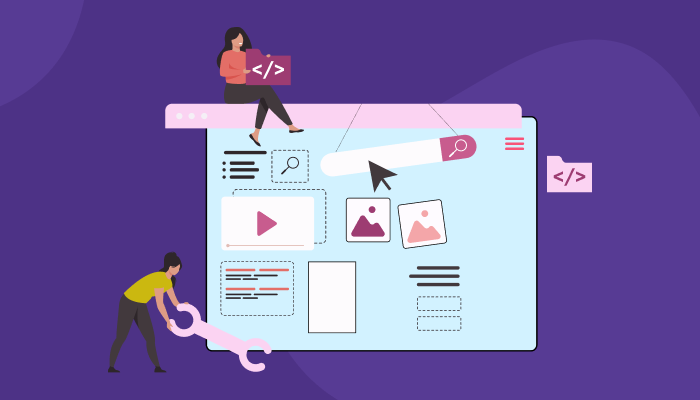 Creating a website from scratch is time-consuming and requires a lot of effort. Additionally, hiring someone to build a website can break your bank account unless you are a funded startup or a well-known enterprise. Websites designed by website makers give the same touch as much as real-built websites. Here are a bunch of advantages of how using website builders helps your business.
Saves a ton of time and big amount of cash
Design a professional-looking website within minutes
Beginner-friendly
Various options to choose from
Make site updates from anywhere
Optimize sites for mobile
Hassle-free monitoring
Free cloud storage, and more.
Conclusion
Everyone needs a website to grow online, but building it does not have to be rocket science. There are several website creator tools online through which you can create a personalized website, even if you are not from a technical background. There are hundreds of tools available with unique features, and you need to go through everything and choose the best that meets your requirement.
What Makes the Best Website Builder Software?
#1
Create unlimited websites and landing pages using the visual drag-and-drop builder with no code
#2
Add unlimited domains, web pages get free SSL certificates, and built-in SEO
#4
Improve page rankings with built-in SEO tool, NinjaSEO
#5
Choose from a number of pre-built templates to build fast, responsive websites
#7
Increase your web page loading speed with edge servers located in 6 locations
#9
Unbelievable pricing - the lowest you will ever find
#10
Everything your business needs - 50 apps, 24/5 support and 99.95% uptime
Join the SaaS Revolution
All-in-One Suite of 50 apps

Unbelievable pricing - ₹999/user

24/5 Chat, Phone and Email Support