How to Choose an Easy Website Builder?
An easy website builder helps design and build websites without any coding experience. Learn how to choose these tools before picking the best-suited one.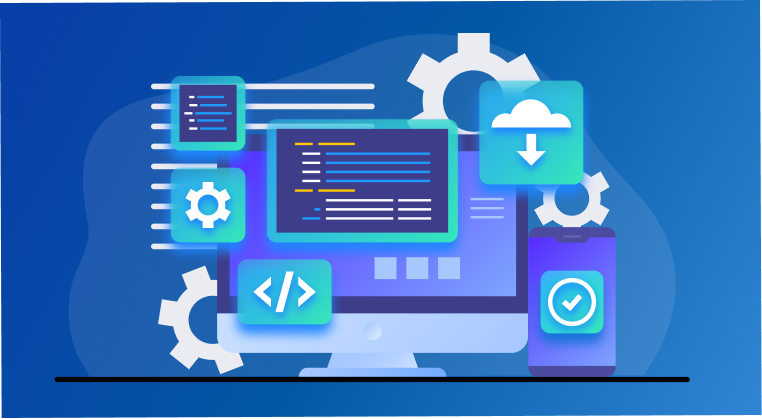 An easy website builder enables quick and simple website creation. These platforms or applications assist in setting up your online space so you can begin building your online presence.
Your company needs a decent website, but you might be in a dilemma as to know where to begin. You find it easier to just put off starting a new website than to try to figure out what you need to know to create one because web design seems so challenging. To create a successful business website today, you don't need to know complex web design concepts or how to code. Instead, you can employ an easy website builder.
Even the most inexperienced web design beginners can easily learn how to use and get started with a competent easy website builder. Additionally, ideal easy website builders frequently offer templates and features based on web design best practices, giving you an advantage in establishing a website that converts visitors into customers without having to invest a lot of time in learning the ins and outs of website development.
Using an easy website builder rather than employing a website designer may be a better option for some firms. And it is most definitely true for any company that delays website development because they don't know where to begin. You lose sales every day if your business doesn't have a website. This blog will assist you in selecting the best website builder for your website, whether you are a small or large business owner.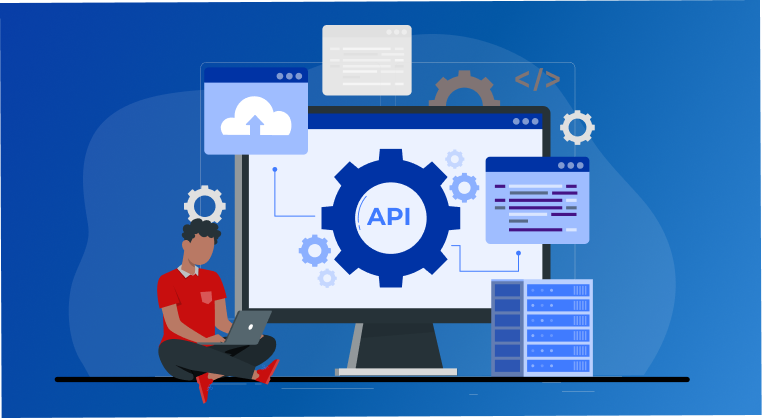 Choosing an Easy Website Builder
If you've decided that an easy website builder is the best option for you, all that's left to do is choose one. In order to choose the best course of action for your company, there are a few crucial actions to consider.
1. Establish a Budget
You must first determine what you can afford to spend. Start by taking into account the additional expenses related to creating your business website. The cost of hosting and domain registration must be included in every website budget. Additionally, you'll probably need to spend money on website copies and images.
Most easy website builders charge between $5 and $40 a month for plans that offer the kinds of features that businesses are likely to require, but many offer a free plan.
If you have a tight budget, you can save money by shopping for packages that combine the many website services you want. For instance, hosting is included in the plan of the easy website builder, NinjaSites by 500apps. Considering that you will still need to pay for hosting, a package deal that offers both services for one low cost eliminates one expense from your budget while still giving you everything you require.
2. Prioritize Needs
You must have a general notion of what your website will look like and function like before choosing the finest and easy website builder platforms. Your priorities will become more clear as a result, helping you to focus your search.
A few good questions to consider:
2.1 How Much Design Experience Do You Have?
Although most easy website builders are meant for users without much knowledge in website design or coding, some will still be simpler to use than others. Choose an easy website builder such as NinjaSites that provides drag-and-drop design options and website theme templates if you plan to learn everything from scratch.
2.2 How Important Is Getting Things Just Right for You?
The ideal best webpage builder will offer a large selection of templates to choose from or more flexible editing features that let you make significant changes to the design if you want a lot of options and flexibility in constructing your website.
2.3 Do You Require a Store Online?
An eCommerce website must have check-out and shopping cart features, as well as a design that emphasizes encouraging customers to proceed to the next step of making a purchase. Think about whether the best ecommerce website builder you choose has the right layouts and capabilities to support an online business.
2.4 What Types of Media Do You Wish to Include on the Webpage?
Will there be a video on your online store? An image gallery? A blog? or a map indicating the location of your store? Make sure that the content formats you intend to use are supported by the ecommerce website maker.
You'll need to understand how to make your website mobile-friendly regardless of the type of business you have. Any easy website builder you use should provide responsive website templates or other tools that make it simple to create a website that functions well on mobile devices.
3. Consider the Themes
The themes that an easy website builder offers are where your design process begins when using one. You choose a theme from the list of options, and then you personalize it to create your individual website.
You don't want to spend money on an easy website builder only to discover that there are very few customization choices available to you and that none of the themes they provide are actually your style. Make sure the easy website builder you select offers a sufficient number of themes so you can find one that serves as a decent foundation for your website.
If the theme you select is a good fit for what you have in mind, everything else will be a lot simpler.
4. Explore How Handy It Is
Although using an easy website builder will be far simpler than creating a website using programming and coding, this does not imply that all easy website builders are equally simple to use. As previously indicated, a drag-and-drop feature simplifies things. Additionally, you should look for an easy website builder with an editor that is simple to use and makes it simple to make changes. Look at the easy website builder's reputation for user-friendliness. Can someone who has never made a website do it?
For this, consult customer reviews. Your best source for the kinds of issues you might run across, if any, will be others who use an easy website builder and have similar levels of understanding to you.
5. Check its SEO Features
You want people to actually find your website once you've finished constructing it, right? In order to do that, you must incorporate SEO best practices when creating your website. A good website builder should have seo tools that make it easy to perform on-site optimization.
You want a simple method for updating your sitemap and all the SEO meta information on each page, including the meta description and picture alt tags. The correct easy website builder will give you a good start in getting on-site optimization done even if it is only one component of SEO.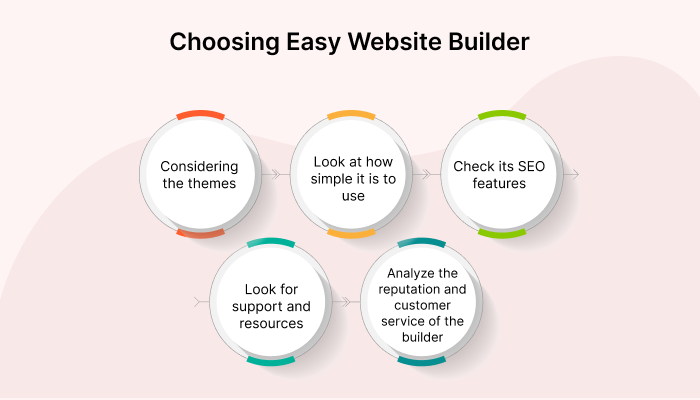 6. Look for Support and Resources
A free website builder that seems simple will take some time to get used to, and the more capabilities a builder offers, the more you'll have to learn. Make sure the easy website builder you are considering provides resources to help you discover all the details of how it operates before you decide.
Your easy website builder should ideally include instructions on how to use all the various features as well as how to make the key adjustments you'll need to make when constructing your website. If you study best through text or video, evaluate if the easy website builder also offers information in the style that suits you.
It goes without saying that the ideal easy website builder for you will be the one you can actually utilize.
Create Your Website with Easy Drag and Drop Builder Sign Up 14 Day Trial
7. Analyze the Reputation and Customer Service of the Builder
It will also be much simpler to figure out how to utilize the easy website builder and ensure that everything functions as it should if you choose a provider with a solid reputation for customer support. You should be able to contact support personnel right away if anything isn't functioning for you so that you may receive the immediate assistance you require.
See what other business owners have to say about the customer care offered by the easy website builders you are considering by reading their reviews (and how often they need to make use of it). If you are able to get the assistance you require, your entire experience using a website creator for business will be a lot better.
Wrapping It Up
To make it easy on you, we would like to recommend NinjaSites by 500apps on the end note. Not only does this advanced easy website builder offers effective crucial features to design a perfect website, but it also provides access to 50+ other applications essential for the growth of the business.
What Makes the Best Website Builder Software?
#1
Create unlimited websites and landing pages using the visual drag-and-drop builder with no code
#2
Add unlimited domains, web pages get free SSL certificates, and built-in SEO
#4
Improve page rankings with built-in SEO tool, NinjaSEO
#5
Choose from a number of pre-built templates to build fast, responsive websites
#7
Increase your web page loading speed with edge servers located in 6 locations
#9
Unbelievable pricing - the lowest you will ever find
#10
Everything your business needs - 50 apps, 24/5 support and 99.95% uptime
Join the SaaS Revolution
All-in-One Suite of 50 apps

Unbelievable pricing - ₹999/user

24/5 Chat, Phone and Email Support