7 Advantages of Making Online Presence That Benefit Your Business
The best way to make an online presence is to have a detailed and well-designed website that will help to show your company or brand identity and generate more sales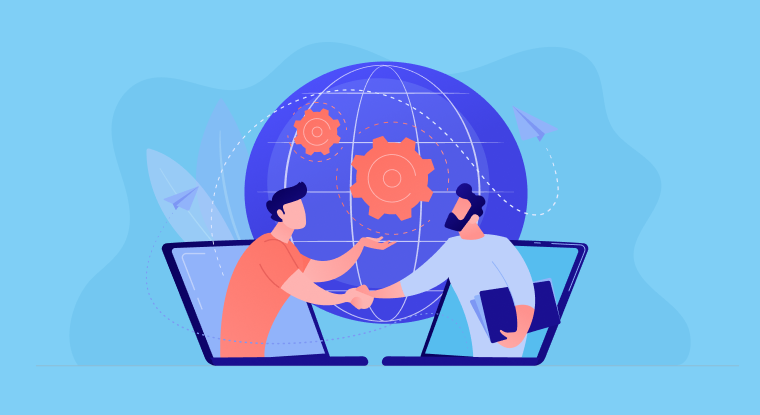 Amit Kalantri said, "A website is a window through which your business says hello to the world."
Having a physical store is good, but having a strong online presence is the best. In the world today, whatever your needs are, your first point of call is the internet. When people want to make purchases or require a solution to their problems, the internet is the first place they check.
For business organizations that have an online presence, they have the edge over their competitors who do not have a brand identity on the internet. Building a company's identity on the internet entails a lot, right from the tools to the strategy to be used. However, the best way to make an online presence is to have a detailed and well-designed website that will help to show your company or brand identity and generate more sales. Other ways to make an online presence include your social media pages, online ads, and a host of others.
7 Amazing Benefits To Make Your Business Online Presence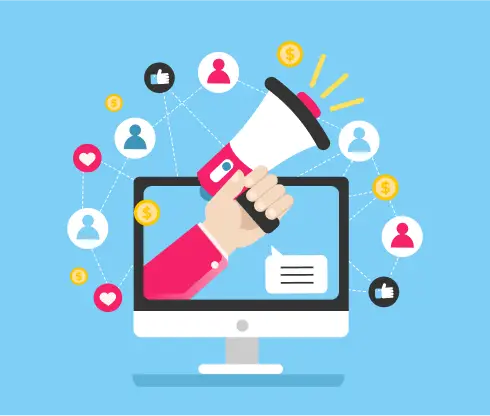 1. A wider and larger audience: Since the best way to build your brand identity online is through your company's website, you can rest assured that your website would get your company information across to millions of internet users.
In a tweet by 11design studios, the way to reach your target audience and gain consistent supporters is by having a consistent brand identity.
Anybody from anywhere can access your company's website once you go public and they are connected to the internet. Your online presence allows you to build your brand identity and get your company's product and services across to an uncountable number of internet users compared to offline sales.
2. Accessibility: An online presence enables customers and prospects to reach out to an organization easily. Business organizations with an online presence are accessible to all. These brands' websites contain information that helps potential customers reach out to them and patrons of their goods and services.
No one wants to deal with businesses that are not accessible or do not have an online presence; instead, a business organization with a brand identity conspicuously made available online and accessible to all get noticed by all.
3. Trust: Your brand identity online goes a long way in increasing the trust your potential and already existing customers have in your business. Not every customer will come and check your physical store. Some customers go online and check for important information about your brand before patronage.
For business organizations that go into partnership with individuals and other brands, it is important to have an online presence to build the trust your partners have in you. No one wants to go into partnership with a brand they do not trust. Many of these potential partners will run a quick search online to ensure they partner with a legitimate brand.
4. Free advertising: Having your brand identity online allows you to promote your products and services and use various online advertising strategies such as Pay-per-click campaigns, Search engine optimization, and website designs.
With your webpage, you can also advertise and promote your business activities ranging from discounts to new products available to order online.
5. Brand building and legacy: Business organizations can build their brand by having an online presence. When a business organization has a well-designed website that is easy to navigate with an attractive interface, this goes a long way in showing how organized the brand is.
Business organizations with accessible websites and good customer reviews have a better brand identity than those with poor websites.
6. Revenue generation: "In the information age, a website can generate such a high income which even a factory cannot generate." -Amit Kalantri
When business organizations use their web advertising services, they generate revenue based on the number of users that visit their website. Also, for brands that allow others to display their ads on their webpage, such brands get paid when the ads are based on a pay-per-click campaign.
Some business organizations also trade their webpage traffic generation for direct revenue. The more their websites get visited, the more revenue for the brand.
7. Referral and continuous patronage: Another advantage of having an online presence is that it enables your customers to refer other individuals like family and friends to your brand. When a customer gets the value for a product or service, it is easier to refer others to your brand website where you have an online presence to make their purchase too.
Also, customers who are first-timers tend to continue patronizing business organizations with an online presence. It could be that they came across your product in a supermarket, and when they get the value for their money, they can check online on how to get more and continue the patronage.
The best and easiest way for a brand to have an online presence is to have a functioning and attractive website accessible to all.
According to Mohamed Saad," a successful website does three things: It attracts the right kinds of visitors. Guides them to the main services or products you offer. Collect Contact details for future ongoing relations."
Having explained the seven advantages of having an online presence, it is important to highlight the web-building software that can build a functional and accessible website for a business organization. These free website builders include;
5 Website Builder Software For Online Presence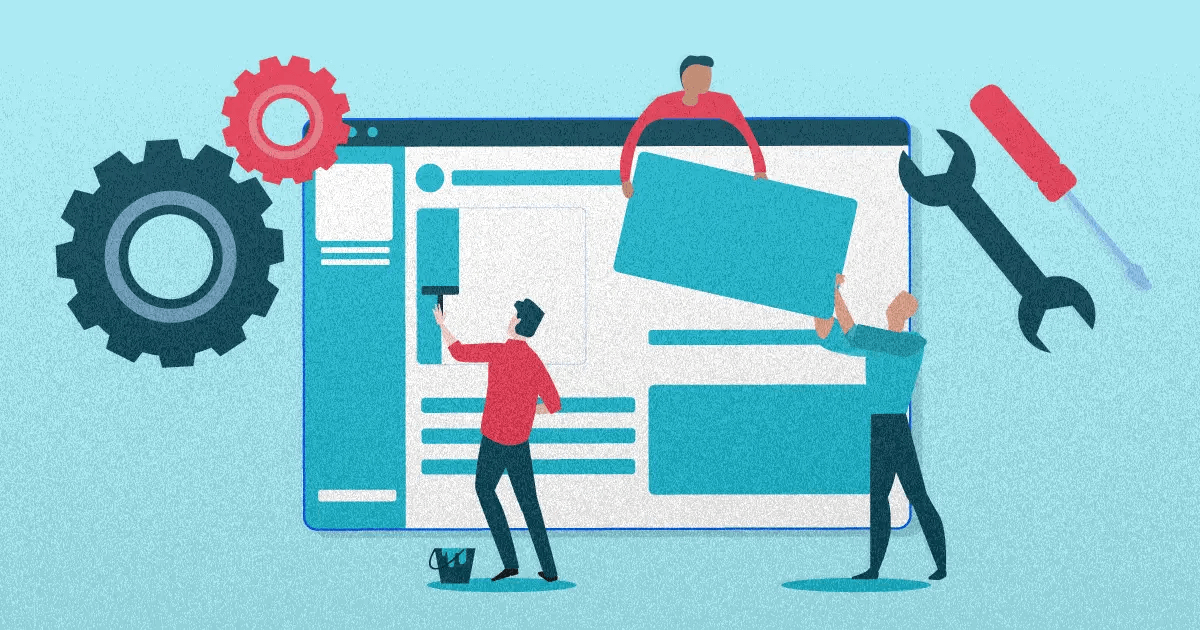 1. NinjaSites: NinjaSites is regarded as the best website building software that allows you to design and build your website faster. This website builder is easier to build a website; you do not need prior coding experience. It has a drag and drops editor and search engine optimization tools.
With NinjaSites website builder, you can build your landing pages to your satisfaction, websites, and blog spots with several templates and SEO graders that will rank your website at the top and improve its visibility on search engines. This website-building software allows you to add subdomains to your main domain and manage them with ease.
NinjaSites features include notification/ reminder, SEO grader, drag-and-drop builder, customizable templates, subdomain builder, website management, image editing and import, full-text search, etc.
With a pricing plan of $14.99, you have access to its full functionality, templates, and design tools alongside other 30 apps developed by 500apps.
2. WordPress: According to website setup, over 35% of all websites run on WordPress. This Free website builder is easy to use, flexible and powerful in building and launching content-based websites. WordPress can be deployed on cloud, SaaS, and web-based devices. Websites created by this website-building software can be accessed on desktop and mobile devices.
WordPress features include audio file management, customizable templates, electronic forms, image editing, online booking tools, data import & export, full-text search, and many other powerful features.
WordPress has a free version that enables a free trial with 3GB storage. The paid plan starts from $4 per month with 6GB storage, a premium plan of $8 per month with 13 GB storage, and a business plan of $25 per month with unlimited storage. All paid plans allow you to customize your domain name.
3. Wix: Wix is a website-building software that is similar to wordless but not as popular as WordPress. This free website builder handles all the processes involved in hosting the site, backup, and data protection.
Wix is an extensive web-building software and can be used to create a variety of websites. It has the drag and drops editor that makes it easy to set up, design, arrange and launch your website.
This free website builder has several features what include; alert/ notification, content management, email marketing, data security, customizable templates, form builder, online booking tools, data security, inventory management, and a host of others.
Wix has a free version alongside its flexible pricing plan that ranges from connecting domain of $4.50 per month; Combo package of $8.50 per month; Unlimited package of $12.50 per month VIP package of $24.50 per month; Business Basic of $17 per month; Business Unlimited of $25 per month and Business VIP of $35/month.
4. Bitrix24: Bitrix24 is regarded as the best free website builder for small businesses. Over 8 million companies across the globe use this website-building software.
With Bitrix24, you can choose your preferred domain name, do your hosting and bandwidth. It also has free unlimited pages and several templates and themes to combine in designing your website.
Access controls, access permission, activity tracking, account management, appointment scheduling and management, attendance tracking, audience targeting, attendee management, approval workflow, alerts, and notifications are important features of Bitrix24.
This free web builder has a 30-days free trial and a free plan for first-timers who are considered starters. Bitrix24 paid plans to include; cloud basic at the rate of $49/month; Standard plan at $99/month; Professional plan at $199/month; On-premise Business at $2990 (one-time license) and Enterprise plan at $24990 (one-time license).
5. Joomla: Joomla is a free web builder that is also used to build online applications. It can be used by both novices and experts in building websites. Joomla is also a content management system used by content creators. It is a cloud-based tool mostly used for retail store websites. You can host the created websites on your server or a Joomla subdomain.
This website-building software features include pre-built templates, website management, version control, text editing, online store builder, document classification, full-text search, asset sharing, asset library, customizable templates, and other unique features.
Joomla has a free version with three other pricing plans. They include the personal plan for $99, the business plan for $199, and the agency plan for $399.
Conclusion
For a business organization, it is essential to have a robust online presence. This gives the brand a unique identity and makes it accessible to everybody from several locations. It is therefore important for a business organization to invest in their online presence by building and maintaining their website, which will eventually yield a high return on investment.
To build and maintain a good and attractive website, there is the need to use website builders such as NinjaSites to have the perfect brand identity online. The way a business organization's website is arranged and maintained goes a long way in portraying the brand identity. So for business organizations that do not have an online presence, it is essential to start using NinjaSites website building software to create the best website for your brand.
What Makes the Best Website Builder Software?