What Factors Make a Landing Page Experience Memorable?
What makes a landing page experience memorable? The blog may surprise you. Keep reading to find out the key factors that make a lasting impression.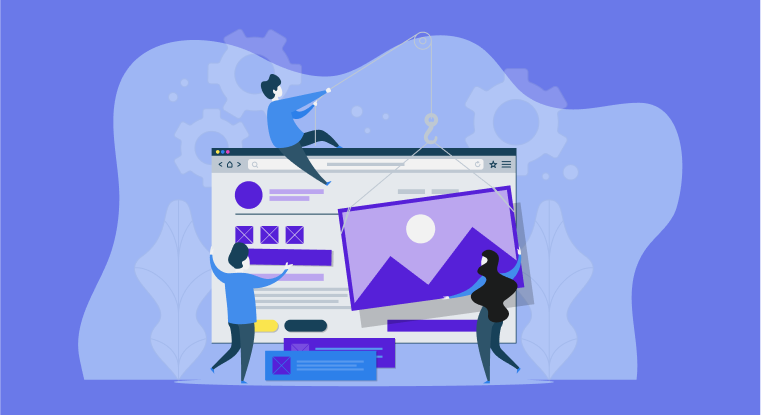 A memorable landing page should be clear, concise, and to the point. It should have a strong call to action that stands out and should be relevant to the user's needs. You miss out on any of those leads converting to sales. With or without a landing page builder, let's learn how to give online visitors a memorable experience through this article.
Experiencing a Landing Page
You want to ensure that your landing page makes a good impression and leaves a lasting impression. The user experience on a landing page is determined by what the page tries to achieve. If the objective is to get people to sign up for a newsletter, the experience will be more jarring than if the goal is to get people to buy a product. It is important to think about what you want your users to do on the page and then design it accordingly. Ensure the landing page is designed for mobile devices and is easy to understand.
Visitors from social media analytics tool may not expect to see your landing page, so make it user-friendly.
PPC campaigns and platforms like SEO drive website visitors looking to land on your page.
These visitors will need a lot of information to make a purchasing decision. Remember, creating a landing page designed with your audience in mind will help ensure that they have a positive experience and are more likely to convert. Keep in mind the platform they are coming from and what information they are looking for so that you can design a page that meets their needs. How can you tell you've used a landing page builder, right? A good landing page experience is easy to navigate, with relevant and original content, and is transparent about your business. Ultimately, it will give visitors a clear idea of your product or service and help them decide whether to use it.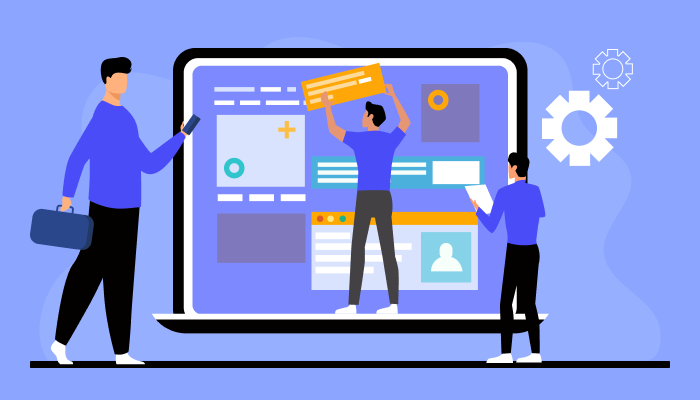 Making Necessary Improvements
To optimize your landing page, consider what will prompt a website visitor to click your CTA. Try to make your CTA stand out and clear what clicking it will do. It is that easy. Remember, a landing page is a website page designed to get someone to take a specific action. For example, a landing page might be designed to get someone to sign up for a newsletter or to buy a product. If your landing page isn't converting well, it's worth reviewing and seeing if you can optimize the copy to better fit the AIDA model. The AIDA copywriting format is designed to grab a reader's attention, build interest in a product or service, create a desire for it, and, finally, prompt the reader to take action. AIDA stands for Attention, Interest, Desire, and Action. It's a marketing model to help create more effective copy.
What Makes (or Breaks) a Landing Page Experience?
The first on this list is called a tactic. Some that can damage your landing page are:
Creating a page that is too long or has too much information

Making the page look too sales-y or like an advertisement

Lacking in a clear call-to-action or next step for the user

Missing testing the page before launching it

Lacking in a mobile-friendly page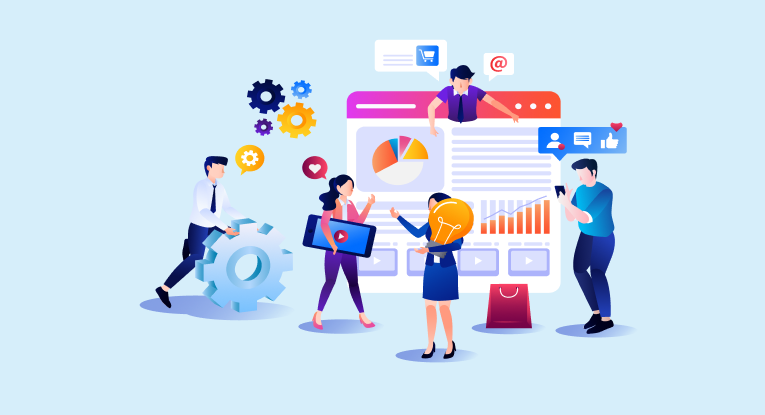 If you're not careful with the copy, you can easily turn your audience off. For instance, if you're a seller of high-quality mechanical watches, avoid using slang like "Rollie" or "iced out." You'll attract the wrong audience and not generate sales. Stick with classic terms such as "watch," "timepiece," or even "investment." To be safe, use SEO keywords to make your site easier to find. The traffic you drive to a page is important because it can affect how the page is displayed and how visitors interact with it. If most of the traffic to a page comes from email marketing software, the page should be designed as easily viewed and interacted with on a mobile device. Conversely, if most of the traffic to a page comes from search engine algorithms, the page should be designed to be easily found and indexed by those algorithms.
Create Your Website with Easy Drag and Drop Builder Sign Up 14 Day Trial
If you want to improve your website and don't know where to start, you should use a marketing analytics tool. Google Analytics will help you understand your website's traffic and how users interact with your site. With this information, you can make changes to improve your website and better meet the needs of your users.
Conclusion
With NinjaSites landing page creator use our landing pages to build mobile-friendly landing pages that convert leads to sales! Sign up on our website and get free usage for up to 10 users!
What Makes the Best Website Builder Software?
#1
Create unlimited websites and landing pages using the visual drag-and-drop builder with no code
#2
Add unlimited domains, web pages get free SSL certificates, and built-in SEO
#4
Improve page rankings with built-in SEO tool, NinjaSEO
#5
Choose from a number of pre-built templates to build fast, responsive websites
#7
Increase your web page loading speed with edge servers located in 6 locations
#9
Unbelievable pricing - the lowest you will ever find
#10
Everything your business needs - 50 apps, 24/5 support and 99.95% uptime
Join the SaaS Revolution
All-in-One Suite of 50 apps

Unbelievable pricing - ₹999/user

24/5 Chat, Phone and Email Support