5 Website Conversion Tips to Get Better Leads for Website
Want to get better conversions from your website? Read these 5 Website Conversion Tips to Get Better Leads from Website.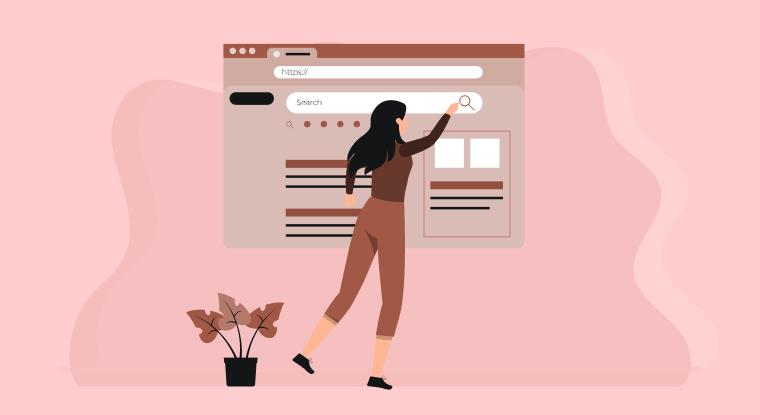 Your website's conversion is a testament to how usable it is. The more usable your website is, the more traffic you get. The more the traffic, the more users trust your brand. The more users trust your brand, the more sales you make. Your website is the bedrock of your sales as a business owner. So get your website conversion right and watch your business blossom.
Therefore, if you want your business's new website stands above competitor in the modern marketplace, you need to improve your website. Your website is the bedrock of all your marketing efforts.
Make Your Websites Convert Better
Converting potential to permanent customers is the ultimate goal of any website or the overall business for that matter. By adhering to the following tips one can exploit their website to convert better:
1. Limit Users' Choices
Hick's law states that the more choices a user faces, the longer it takes to make a decision. The longer a user ponders a decision, the higher the chance he will not make any. So, if your website has too many choices for your users to make, they will instead leave than decide on one.
The best way to improve your conversions using Lead Generation Tool is by limiting the number of choices your visitors have. The options can be as simple as deciding between using the navigation bar or scrolling down the page, skimming multiple headlines to select which post to read, deciding whether to download or share your post, and so on. When users have too many choices to make, they will lose interest and leave.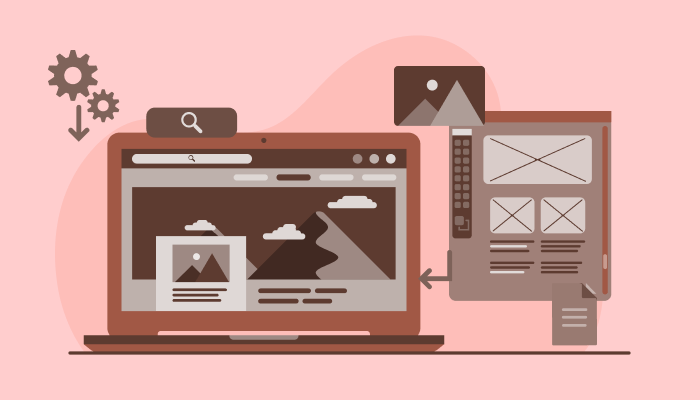 If you don't have a website yet, consider the choices you display on each webpage which is created by webpage builder. If you already have an existing website, you need to cut back on your current number of choices. You can start with a homepage that covers the entirety of your screen; this directs the user to the only option available. If they need more choices, they can scroll down or go to the next page for more.
2. Improve Your CTA
Have you ever entered an unfamiliar street, and needed to rely on signboards to find your way? CTA's do better than signboards; they tell your customers which house to enter now. The right call-to-action can be all that you need to increase your conversion. Without a CTA, your visitors will wander around the street and leave when they get tired.
However, a compelling CTA is not enough; you need to sing it in the ears of your visitors everywhere they turn on your website. The best way to do this is by having a CTA on every page. If you flat out tell visitors what to do on your website, they are more likely to do it.
Build responsive landing pages perfectly using drag and drop landing page builder and use cache titles and CTA buttons to get more conversions. Another way to improve conversion through CTAs is via buttons. In most cases, links direct users to another page, a feat they find burdensome and unnecessary. By using buttons instead of links, visitors are more likely to adhere to them.
3. Offer Value
Your value proposition will decide your conversion rate. When visitors believe they will gain from your offer, they are more likely to get converted. Your value proposition is the reason a prospect should buy from you. So even if you have communicated what your visitors stand to gain from you, they still need to be convinced about why they should buy from you.
You first need to compare yourself to your competitors to convince your prospects. Don't let your visitors make the comparison for you. Instead, show them why you are the better choice by using statistics and testimonials if possible.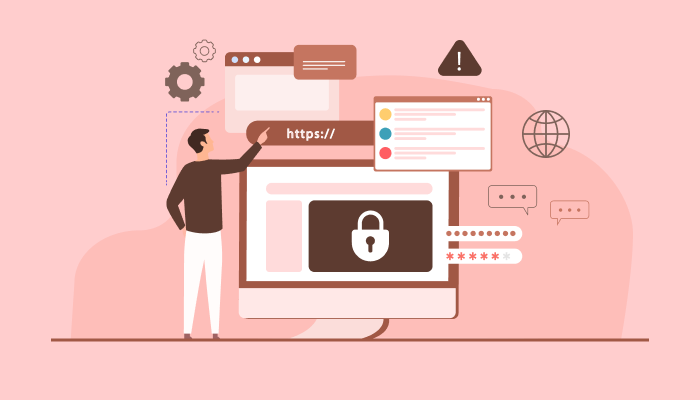 Be better at something than your competitors. Show your prospects how good you are at it and how you excel at it over your competitors. A good value proposition substantiates the uniqueness of your brand. Also, it must be communicated effectively to your visitors to achieve optimal results.
4. Make Your Website Visually Appealing
Every visitor to your website decides whether to stay or leave within a few seconds. This decision is dependent on how attractive your website is. A beautiful website that is designed by a website builder is aesthetically pleasing to the subconscious of a user. According to statistics, your website's font size, color scheme, layout, and navigation all contribute to the credibility of your brand. Therefore, you must make your design professional.
Your website's color matters a lot; website user experience plays a crucial role in conveying the overall meaning and mood of the brand. So you The right combination of colors can invoke the right emotions in users. Therefore, while deciding on colors, you should select ones that communicate the feeling that is identified with your brand.
Another thing to consider is the contrast of your content. Use the correct weight of differences to keep your texts, headlines, and CTAs as noticeable as possible. This will serve as a step towards creating the credibility you need to get users to buy what you sell. When visitors understand what they see, they are more likely to buy it.
Your pictures, videos, and graphics are great ways to communicate with your audience. Use videos; they convert more. First, however, you need to test how they look on mobile devices.
5. Offer Proof
Customers are social beings, and as social beings, they trust what others say is good enough. So even if they do not get validation from others, they want to be convinced beyond measure that you are capable of doing what you say you can. The best way to go about this is by relying on testimonials. Whenever a customer gives a positive review, do well to sing it from your rooftops. Testimonials tell prospects you have done it right in the past and should be able to do it in the future.
Create Your Website with Easy Drag and Drop Builder Sign Up 14 Day Trial
You can get a third-party website or magazine to give you reviews. When a third-party with no affiliation to your brand says you are good, you must be good. You can build trustworthy website and Show your visitors the number of customers who trust you. Let's say you have 1000 customers on your list; showing a new lead what you have will make them more likely to trust you. If a thousand customers trust you, you must be doing something right.
Conclusion
The efficacy of your website will determine how much your conversion rate will be. The five tips above will deliver the results you seek if only you can apply them.
Need a no-code website builder? Try Ninjasites today.
What Makes the Best Website Builder Software?
#1
Create unlimited websites and landing pages using the visual drag-and-drop builder with no code
#2
Add unlimited domains, web pages get free SSL certificates, and built-in SEO
#4
Improve page rankings with built-in SEO tool, NinjaSEO
#5
Choose from a number of pre-built templates to build fast, responsive websites
#7
Increase your web page loading speed with edge servers located in 6 locations
#9
Unbelievable pricing - the lowest you will ever find
#10
Everything your business needs - 50 apps, 24/5 support and 99.95% uptime
Join the SaaS Revolution
All-in-One Suite of 50 apps

Unbelievable pricing - ₹999/user

24/5 Chat, Phone and Email Support