12 Landing Pages Types for Different Business Goals
Every marketer realizes the importance of landing pages. Without wasting any more time let us look at different landing pages types you could leverage.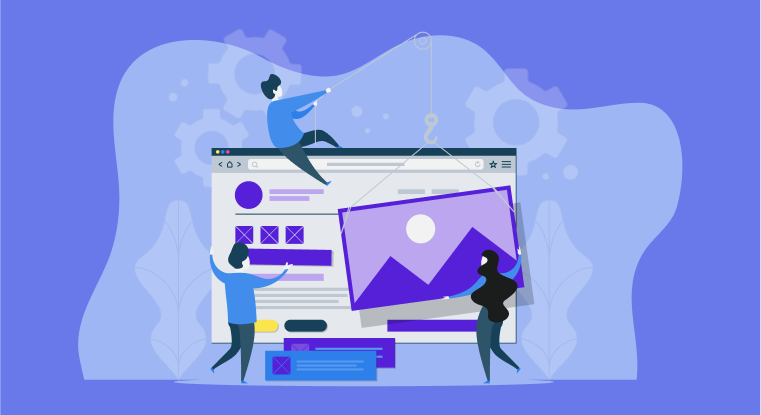 Every marketer worth his salt realizes the importance of landing pages. You could consider obtaining some tips about this on 500apps. This Tweet offers some hand advice too...
"Finished up my work early. Put your site/landing page below and I'll shoot you some quick advice. Only doing this for a couple of hours." — Logan | Landing Pages (@LoftedLearning) April 15, 2021
Only doing this for a couple of hours all of them ranging from social media marketers to a blogger want their landing page to work wonders for them. Without wasting any more time describing how crucial landing pages are for a business let us look at a dozen types of landing pages you could leverage.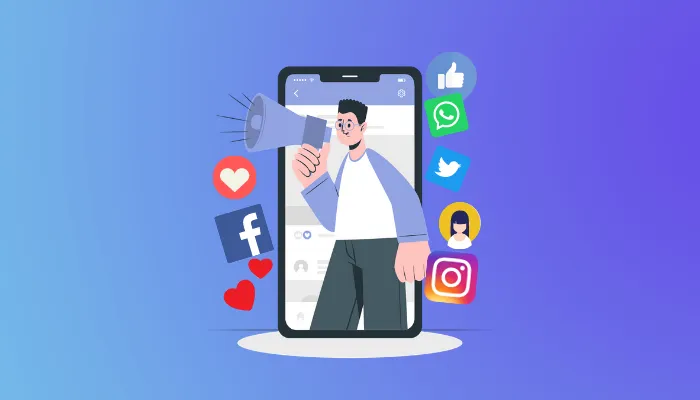 Types of Landing Pages That Can Fulfill Different Business Goals
We have gathered different types of landing pages with a brief introduction for you to choose from:
1. Let's Begin Landing Page
This is the kind of Landing Page that displays your offer right above the fold. You can go ahead and entice your audience with the benefits that you can offer them. Once you have their full attention they can be directed to a Let's "Begin" button. If, on the other hand, you need to persuade them some more you can allow them to scroll down the landing page and obtain all the feature/benefit details.
Build Professional and responsive landing pages with NinjaSites landing page builder and you can use them and run an A/B test in your paid campaigns.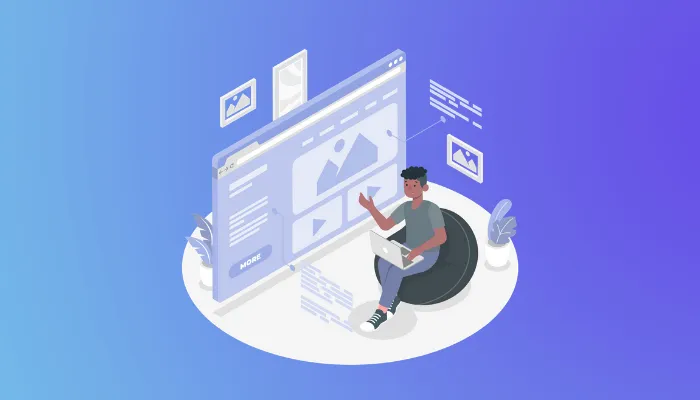 2. Squeeze Page
The intent behind this landing page is to obtain the user's email address. The idea behind creating a squeeze page is to actively persuade a visitor to the website to part with their all-important email address.
Save all collected emails at Mailing Lists to run an email campaign by targeting your website visitors' data.
As one can imagine you are trying to gently, yet proactively guide your prospects to take affirmative action. There is an element of "squeeze" here but without appearing like you are coercing someone to act the way that you want them to. This is gentle, yet forceful persuasion. A good squeeze page acts as a kind of pressure tactic on the prospect without seeming to be so.
3. Splash Page
This is the kind of landing page that shares an announcement with the visitor. That landing pages are critically important is borne out by this Tweet- "Hi! I'm a full-time freelance AI Content Writer focusing on web content (blog posts, landing pages, ebooks, etc) in the health/wellness, business and lifestyle niches. Glad to be online today!"
"As we allow a few minutes for everyone to gather, please introduce yourself"". Tell us what you. #FreelanceChat — Michelle Garrett (@PRisUs) April 15, 2021
A splash provides you with the opportunity to engage with your visitors prior to your having a detailed conversation with them. A splash page always comes before the other pages of your website. You can actually have a splash page for a variety of reasons- showing a disclaimer, sharing a warning , and of course promoting an interesting offer.
Splash pages may not even ask visitors to enter their contact details in your web forms, as their main purpose is to convey information like a company update or even an interesting quote. A great splash page does not have much by way of copy, but carries a striking background image and importantly a link that directs the visitor to the main website. Then there are certain industry-specific splash pages like in the case of beer company websites that ask their vistor to verify their age before allowing them to obtain access to the main website.
4. Lead Capture Page
This is an enhanced version of a squeeze page. You could also refer to it as a post-click landing page empowered by a optimized lead capture form. The form help you to obtain leads relating to your offer and work on priming and converting them. In order for you to excel at that you ought to create a Lead Capture Page that both "asks" the right questions and provides a "reward" by way of the offer that you enticing your visitors with. A lead capture page that asks inane questions that have no bearing on the offer being made will be discarded on account of being poorly optimized. The best lead capture form asks for nothing more than the required contact information at the time of the first interaction.
The form is the most important part of the lead capture page because it determines its success or failure. As regards the form itself, both its length and its position will have an impact on its success. It is also a good idea to incorporate a Privacy Policy or Terms and Conditions link to assuage the visitors' apprehension and encourage them to engage. The kind of CTA button that you put at the bottom of the lead capture page has to be of a contrasting color, so as to stand out. That apart, it should be written in a customized manner so that it addresses the visitors' concerns. Lead capture pages are extremely important as they help obtain critical information from the customers. This allows you to prime them over time. It is important to note that a lead capture page is a standalone one created with the express intention of promoting one offer.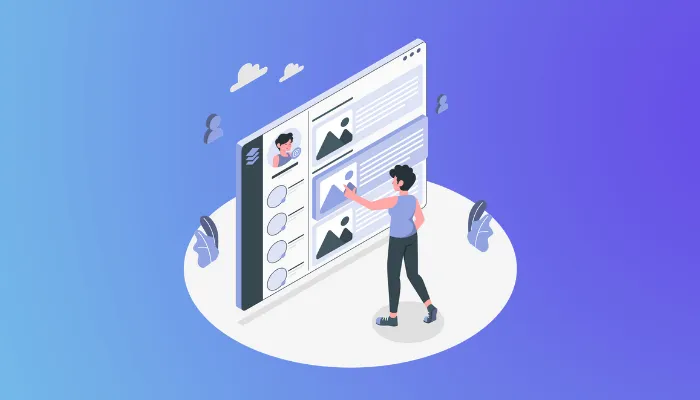 5. A Click-Through Landing Page
This is the kind of landing page that attempts to provide value to the customer and does not insist on any kind of buy action. Click-through landing pages helps prime visitors. Such pages help engage visitors, enhance trust and attract quality traffic. They can make your paid traffic to interact with sales pages very effectively. Click through pages are a critical part of the sales funnel. Such pages are great to warm up website visitors by earning their trust.
Click-through pages are incorporated into sales funnels using Sales Management Software to share information and build trust. You have to ensure that there are no distractions contained in the page that might divert the users' attention. The attention has to be on the Call to Action button.
6. Landing Page That Helps To Unsubscribe
Though it may appear counter-intuitive this one is not to be neglected. You don't want to dwell too much around the unsubscribe page, but you can't not pay attention to it as well. It does have to be able to successfully unsubscribe users. They should be allowed to express their preferences. It might be a good idea, therefore, to include links leading to other parts of your website. The thing to realise is that people not wanting to receive your emails might still want to study your website. You might also want to incorporate something like a "second chance" button that encourages them to subscribe again.
7. Sales Landing Page (Long Form)
Here you get expansive about what you share with your customers. You have got to come up with an answer to every query of your customer's and anticipate every objection to purchase at the time of their scrolling down to the bottom of the page. A sales landing page needs to be detailed as the idea is to help achieve a sales closure or deal. You could call a sales page a post-click landing page tasked with the purpose of persuading someone to make a purchase. The long form of it alludes to the large amount of written content on the page. Used in the right manner, a long form sales landing page can majorly enhance conversions
8. Paid Ads Landing Page
You have got to make the customers who click on your ads come to the right landing page. What you want to do is to obtain leads from the ads if not outright sales. The idea is not to direct visitors to a pricing page, or a features page, but to strategically direct them to a page that asks for the all important email address.
9. 404 Landing Pages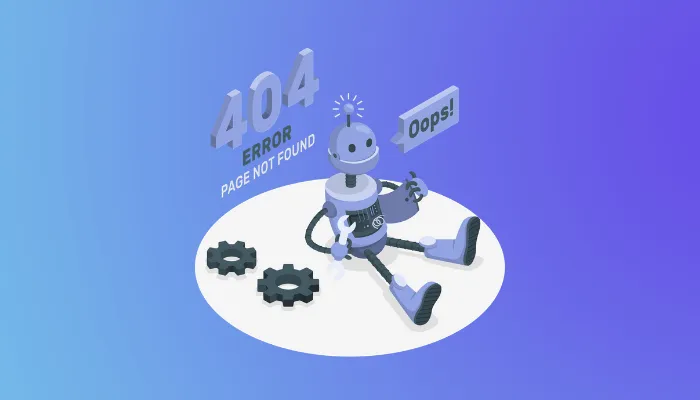 Problematic as they are, you have got to make them look good. You could even make them work for you. You can use your creativity to make 404 appear ridiculously funny, so as to not let the error part dominate the discourse. Try to always redirect the visitor to the home page or any other neutral landing page. As a matter of fcat you can actually use your custom 404 template as an effective Lead Generation Tool.
10. About Us Landing Page
You have to ensure that this one does not elicit a yawn. You can, in fact, use it to generate leads. Use facts that matter and not jargon to attract visitors. The idea is to build trustwothy website to earn their trust. Fill them in with he information that is important to them. Give them a preview of what you offer and try and form a connection with them. You can do that by expressing the values that your brand professes. You could share your achievements, credentials, awards and certifications. Being interesting is of the essence.
11. Coming Soon Landing Page
You simply have to build up the expectation. This works best in situations where you are on the cusp of landing a new product but don't yet want to reveal the entire offer. You can tantalize the target audience, letting them just know the launch date and team that up with a CTA asking for their contact address in lieu of their email address that will allow you to send them a notification when the product or service in question goes live.
Create Your Website with Easy Drag and Drop Builder Sign Up 14 Day Trial
12. Pricing Page
It makes sense to make it the most optimized one. If you have a brand that is constantly announcing new product lines and new pricing you may want to direct your customers to your pricing landing page. It has to be a hugely optimized page for the same reason. Every prospect who has gone so far ahead as to visit your pricing page needs to be dealt with in a manner that lets you be in charge of the price conversation. If you pricing page is not designed in a manner that your prospect is encouraged to buy your product or service, you may lose them
A pricing page should be informative, intuitive, and attractive so that it serves its purpose of making a lead conversion possible by using Lead management tool
Conclusion
Any web page that a prospect lands on is landing page and hence their importance. A landing page is mostly a standalone page and is not the same as a home page. It exists as a means to justify the claims that you have made in the content that you have created. It is in that sense like a pathway for the prospect to become your customer. Your landing page enables a trade off by way of a special offer, shared information or any other enticement in exchange of obtaining the prospects all-important contact details.
Your landing pages can be of the click-through type or lead to other pages like the lead generation one or even your e-commerce site. In any case, notwithstanding the kind of landing page it is a good one will get the job done-that of persuading a prospect to trade his or her contact details in exchange for what you have to offer them. Landing pages are arrived at via general search or through your company website and there is every chance to convert such a visitor to a customer.
Design Professional Landing pages usng NinjaSites feature-rich website builder, where it offers a huge template library and customizable templates. The various types of landing pages that can help you do that have been described in some details above, so as to let you understand their importance and how to get the most out of them. You would be well advised to go in for multiple landing pages that are optimized to attract traffic from your target audience. When you make a landing page, you help enhance your visitor interaction, thereby improving your chances of conversion. You could in a sense say that landing pages are the life blood of digital marketing.
What Makes the Best Website Builder Software?
#1
Create unlimited websites and landing pages using the visual drag-and-drop builder with no code
#2
Add unlimited domains, web pages get free SSL certificates, and built-in SEO
#4
Improve page rankings with built-in SEO tool, NinjaSEO
#5
Choose from a number of pre-built templates to build fast, responsive websites
#7
Increase your web page loading speed with edge servers located in 6 locations
#9
Unbelievable pricing - the lowest you will ever find
#10
Everything your business needs - 50 apps, 24/5 support and 99.95% uptime
Join the SaaS Revolution
All-in-One Suite of 50 apps

Unbelievable pricing - ₹999/user

24/5 Chat, Phone and Email Support