5 Misconceptions About No-Code Website Builders
No-code website builders allow almost anyone to create interactive websites, apps, and workflows without coding knowledge or experience.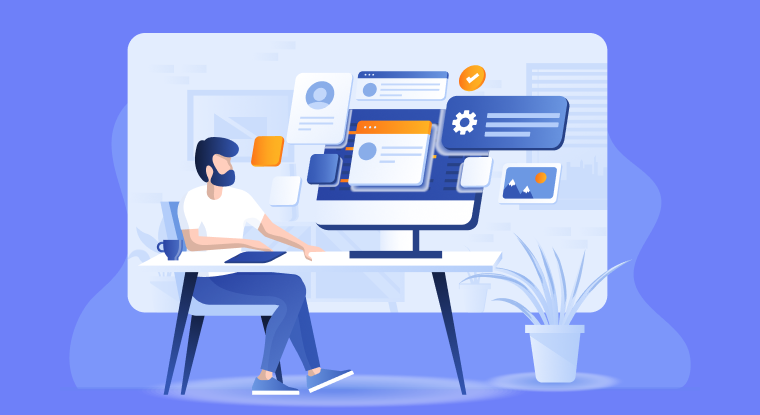 It is common knowledge that a website is key to a business in this digital age. Irrespective of the organization's size, a website serves as a source of traffic and exposure. Initially, website development requires a lot of hard work and financial outlay. As a result, website designers charge a premium to create a befitting one for a business.
No-code website builders allow almost anyone to create interactive websites, apps, and workflows without coding knowledge or experience. No-code website builders became an instant hit-upon introduction with the proliferation of online tools. As a result, businesses no longer need to pay high prices for websites. In addition, with little or no technical knowledge, anyone can get a website up and running.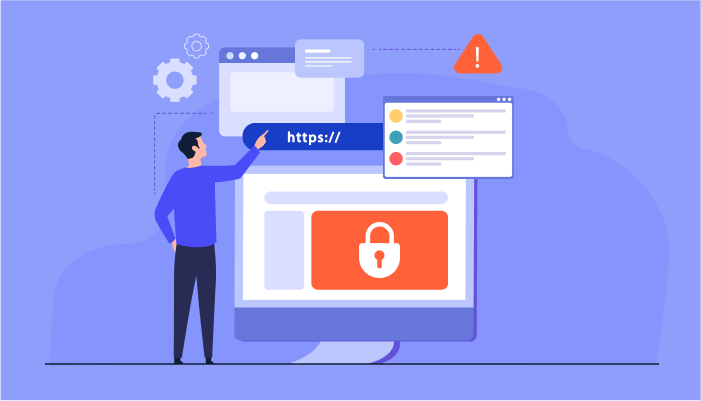 Also, business owners have more control over their websites. Since they understand the back-end of the no-code website builder, they can make appropriate changes as they see fit. And they no longer need to rely on IT personnel to navigate the website for them.
According to estimates, the no-code website builder market will reach $46.4 billion in 2026. With a forecasted compound growth rate of 25%, you will agree that the no-code market is pretty popular. Despite its popularity, there are lots of misconceptions regarding no-code website-building apps. Initially, these perceived downsides may have some truths. However, with the market's steady growth, these misconceptions lose weight. Above all, it is evident that the no-code market is here to stay.
Misconceptions Regarding No-Code Website Builders
It is a matter of fact that no-code website builders have ease down the task of website making to a great extent. But, as the rule says there are two sides of a coin. For the sake of people who are still hesitant to join the no-code train, let us dispel some of these misconceptions.
1. No Coding Is Involved
This misconception depends on perspective. It is neither entirely right nor entirely wrong. Although one of the central selling points of the no-code mandate is the lack of code, there are exceptions. For example, under specific circumstances, coding might be required to make some changes to your application or website.
In all, no-code significantly and sometimes, totally lowers your coding labor substantially. But, you can add code to the no-code apps for customization and highly-specialized needs. No-codes use pre-built modules and components that you can drag and drop builder to build an application. Most no-code platforms allow for the addition of codes to tailor your creation for specific needs.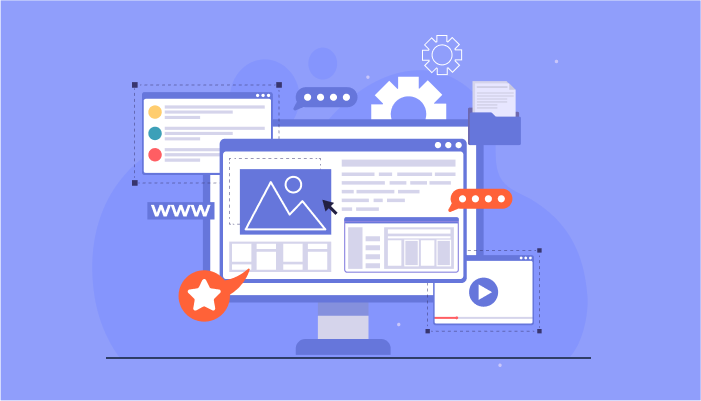 You can play around with no-code as much as you like. For example, you can write the code for the front end and connect it to a no-code back end, or vice versa. No-code website builders help you build websites or applications without any coding knowledge. However, you can customize your design to suit your needs with coding knowledge.
2. No Need for Help from Developers
Developers are skeptical about their relevance in the current market of no-code websites. Although their fears are understandable, they hold no swing. The fact is, developers cannot go out of vogue. Developers need only be self-aware enough to see how the no-code innovations will benefit them.
Irrespective of how robust the website or software from a no-code website builder is, software engineering responsibilities still lie on the developers. Developers can only take up duties like governance, security, compliance, random oversights, and many more. In this sense of it, developers will increase their contribution levels. As a result, they will get more valued and will be paid more.
3. Limited to the Apps Primary Features
This is another horrendous misconception of no-code websites. You can use best website builder having the no-code aspect to build a range of software from lightweight apps to highly tailored CRM or HR solutions. With the right level of creativity, you can develop complicated features for your application with no-code websites.
The capability of no-code to build heavy-weight applications is part of what contributed to its popularity. Developing business-critical applications will usually take months; with no-code websites, you can have your top-class heavy-duty application in a matter of hours.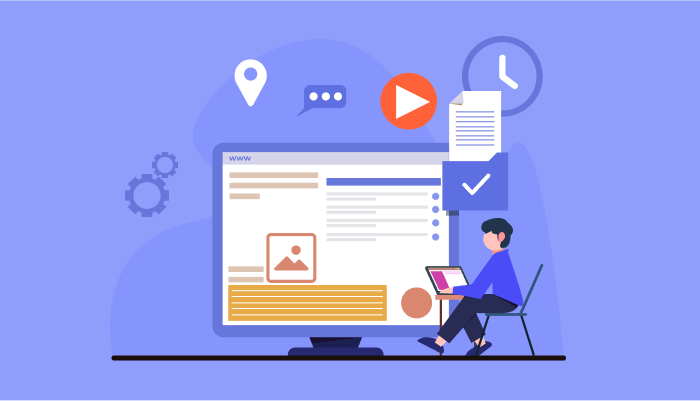 4. There is Low Security
As a business owner, developer, creative mind, or tech enthusiast, it is commendable that cybersecurity remains your concern. However, how can you trust a no-code platform? Are they secure enough to protect your sensitive data? We all understand how damning data breaches can be to your credibility and financial status.
However, being no-code does not mean being insecure. On the contrary, no-code platforms like NinjaSites take security incredibly seriously. They will provide free ssl certificate to comply with fundamental safety and operational standards. This shows that every software you develop with the no-code platform is as secure as it can be.
However, the security of your software can only go as far as the security of the platform. That means security breaches of the entire platform will indeed affect your website or supplication. Not to worry though, NinjaSites is cloud-based and super-secured. When it comes to security, it is expedient you consider no-code options on a case-by-case basis. You should educate your team on the type of security your business needs and select a platform that fits the requirement.
Create Your Website with Easy Drag and Drop Builder Sign Up 14 Day Trial
5. No-Code is Just a Fad
If this is your perspective, well, I forgive you. No-code is not just a fad. No-code has a blazing trail of providing businesses with scalable solutions to launch applications and workflows faster. It has empowered companies with the ability to compete in the digital world without in-house developers and software engineers. Due to their extensive training, engineers are expensive and commonly work on several projects simultaneously. With no-code, businesses can get much done over a faster period.
Learn how much does it cost to hire a designer to build a website, based on that you can decide whether you want to use a Website builder or hire a web developer.
In addition, no-code tools empower other departments outside of IT. Since almost anyone can find their way around the tool, it creates overall knowledge growth. Businesses do not have to rely on a few people, making tasks easier and faster to complete. Ultimately, it saves your business time and money. No-code is no fad, its history of implementation made sure of that.
Conclusion
No-code website builders are misunderstood in certain ways. You should be able to locate a builder who meets your needs, though, as long as you do your research. The best approach to create a website without learning how to code is with code-free website builders. A professional website may be quickly made using the drag-and-drop tool. Infact, this blog is enough support to disillusion people with false ideas about a no-code website builder.
What Makes the Best Website Builder Software?
#1
Create unlimited websites and landing pages using the visual drag-and-drop builder with no code
#2
Add unlimited domains, web pages get free SSL certificates, and built-in SEO
#4
Improve page rankings with built-in SEO tool, NinjaSEO
#5
Choose from a number of pre-built templates to build fast, responsive websites
#7
Increase your web page loading speed with edge servers located in 6 locations
#9
Unbelievable pricing - the lowest you will ever find
#10
Everything your business needs - 50 apps, 24/5 support and 99.95% uptime
Join the SaaS Revolution
All-in-One Suite of 50 apps

Unbelievable pricing - ₹999/user

24/5 Chat, Phone and Email Support