A Guide for Creating the Perfect Website
Learn how to create the perfect website. This guide will teach you how to create a site that is easy to navigate, fast, and visually appealing.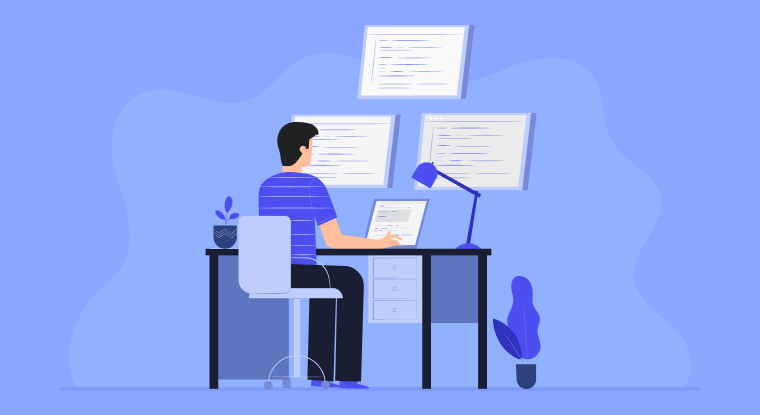 With all the competition over the internet, creating a website isn't enough. Thousands of businesses and people are creating websites every day. So, it would help if you focused on understanding how to create a website that stands out from the competition. Luckily, there is a way out. Successful businesses understand how to craft websites that win over customers from the first glance. To create the perfect site for your niche, consider the following pointers.
Tips to Build An Effective Website for Your Niche
Before one set out on the venture of building an effective website for their niche; it is always better to go through the tips and tracks to do the same. Following tips shall help one to create an effective website:
1. Use the Best Technology
Nowadays, you don't have to be an expert to build your website from scratch. The easiest way to design a professional website with little or no experience is by using a website builder. There are tons of tools online to take advantage of. The problem is that finding the best tool that meets your needs might not be that easy. This is because there is so much you need to mull over.
Let's simplify the search process for you – Choose NinjaSites. NinjaSites is ranked as one of the best website-builder software online. With this tool, you can design unique sites, thanks to the intuitive website builder it offers. The benefits don't just end there. NinjaSites comes with SEO tools that help you improve your site's visibility. Since you want to design the best site for your niche, you need to identify the best keywords that will work for you. Using NinjaSites provides for this and more. With the SEO page grader feature, you can be sure you will be presenting your brand for your clients to rely on. Ultimately, this allows you to build a website that grows with your customers.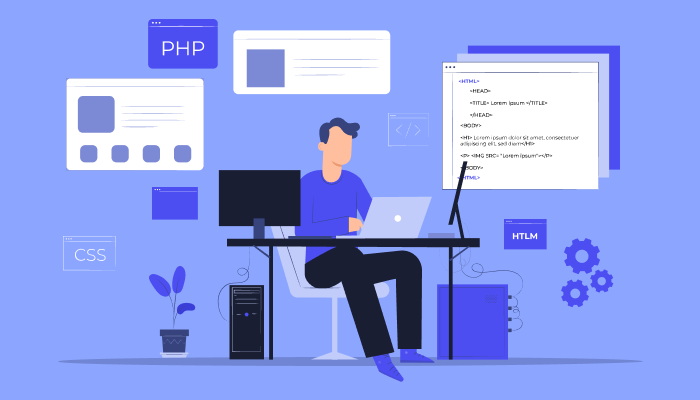 2. Determine Your Site's Goals
Apart from picking the right website builder, the other thing you should think about is your website's goals. What do you want to accomplish with your page? Before you even learn how to use NinjaSites to design your website, you need to sit down and define your website's goals. For example, if you are running a website for your business, it means you want to increase your reach and generate more leads and profits. First, however, you must break down the big goals into small, realistic, and achievable goals.
Clearly defining your goals will help make sure that you run a successful website for your niche. It doesn't matter whether you are running a site for personal or business needs. But, first, be clear about what you want to accomplish.
3. Pick a Domain
The next thing you should work on is selecting your domain name. You can also use NinjaSites here. The software provides you with unlimited domain names to choose from. And it allows you to build unlimited domains and manage all from the same dashboard.The best part is that you can customize your domain names to ensure you establish a clear website presence. Picking the best domain name for your website is a crucial step you need not overlook. Your domain will influence how easy it is for your visitors and customers to find you. NinjaSites can ensure you establish the right online presence that puts your website among the best in the market.
4. Organize Your Website
The best website design is one where everything sits at its rightful position. Of course, you might not be an expert here. However, this doesn't mean that you should throw your content anyhow on your website. The idea of using a website builder is crucial here.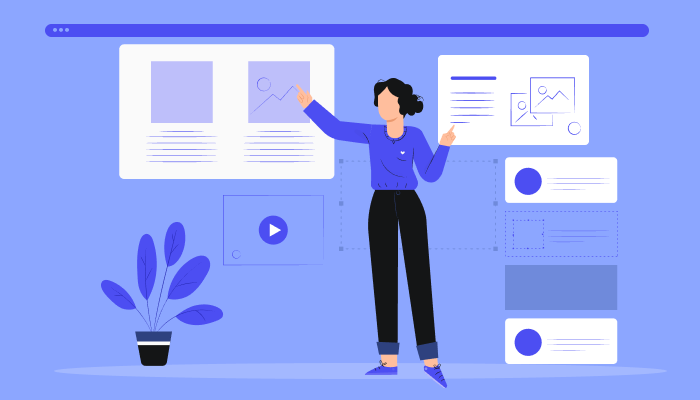 Website builder software comes with hundreds of templates for you to choose from. Built-in templates are there to make sure you create outstanding pages. Your clients and prospects will love how things are organized around your site. It leads to a better customer experience, something that most website builders don't focus on. So, we strongly suggest that you consider using NinjaSites.
5. Choose the Best Design for Your Niche
The best website design for your niche should be responsive enough. At the beginning of this article, we mentioned that you don't have to be an expert in crafting a unique design for your site. Website builder software handles everything here. You don't need any coding experience whatsoever.
One of the main reasons businesses and individuals turn to these tools is because they help in creating highly responsive pages with tons of website templates to choose from. Moreover, drag-and-drop features allow you to organize your site as you want quickly. You need to keep your customers' expectations in mind when making all the adjustments. But the fact is that website builder software streamlines the whole process.
Create Your Website with Easy Drag and Drop Builder Sign Up 14 Day Trial
6. Create Content
To create quality content around your niche, you need to understand your customers' tastes and preferences. By putting your customers' needs first, you position your website in a way that answers what your customers are looking for. Content creation is key here. The perfect tool that can help you create content is one that guides you through keyword search, and SEO. NinjaContent can help you with content planning. This is another powerful software that most businesses use when building their websites from scratch. It's time-consuming to create a content. However, you can simplify the process using a Content Planning Software tool.
Brainstorming the best niche for your page comes into the picture here. Most people get confused here. There is so much you can write about. But it would be best if you settled for a specific niche that resonates with your customers. You need to use a content planning tool to help you here. The right software will outline the best keywords and topics that rank well for you. From this information, you can find ideas to create a website niche that is perfect for your business.
Final Thoughts
There you have it; creating the perfect business website for your niche has never been this easy. From the tips outlined in this post, it's evident that there is nothing strange you need to do. The most crucial step to take here is to find the best website maker software to help you build your site. Once that is out of the way, the rest is easy.
What Makes the Best Website Builder Software?
#1
Create unlimited websites and landing pages using the visual drag-and-drop builder with no code
#2
Add unlimited domains, web pages get free SSL certificates, and built-in SEO
#4
Improve page rankings with built-in SEO tool, NinjaSEO
#5
Choose from a number of pre-built templates to build fast, responsive websites
#7
Increase your web page loading speed with edge servers located in 6 locations
#9
Unbelievable pricing - the lowest you will ever find
#10
Everything your business needs - 50 apps, 24/5 support and 99.95% uptime
Join the SaaS Revolution
All-in-One Suite of 50 apps

Unbelievable pricing - ₹999/user

24/5 Chat, Phone and Email Support