Pre-Defined Website Templates: A Yes or No?
While you might consider the many options of using pre defined website templates, choosing the best on the market is always important.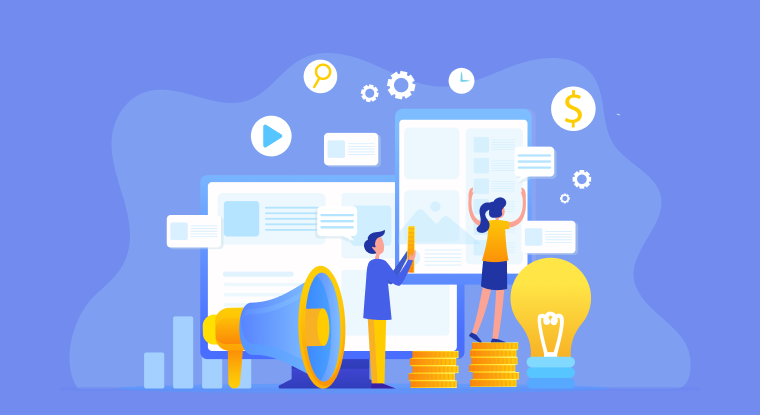 The reality is that not many company owners are tech-savvy, and most lack the skills required to develop a website from scratch. Therefore, when platforms offer the option of using templates to create your site, it's tempting to jump for the idea. In one package, you can take advantage of the pre-built website templates and build a website quickly.
However, is this the best strategy to follow? Or Would it be more effective to develop your website from scratch? This blog post will help you understand the pros and cons of pre-defined layout themes. We will also help you settle on the best layout theme that meets your business needs.
Introduction to Pre-Built Templates
When setting up a new website, most companies will rely on WordPress due to its popularity and ease of use. It's common to find these businesses to choose any free templates WordPress offers to create their websites. Well, while WordPress offers you many free themes, you should realize that most of these themes/templates are not fully responsive. The templates might work well on your end, but your end customers won't get the best user experience, which is not good for your business.
Based on the functionality issues you may face while using WordPress free templates/themes, we developed a reliable solution for you – NinjaSites. This is a tool that helps you design your website as you want. The website builder software is well packed with amazing templates that will appeal to your audience. There is more to this software, and we shall reveal interesting features that this solution offers later in this blog.
A Detailed Analysis of Pre-Defined Website Templates
Let's look at the perks of using pre-defined themes/layouts first: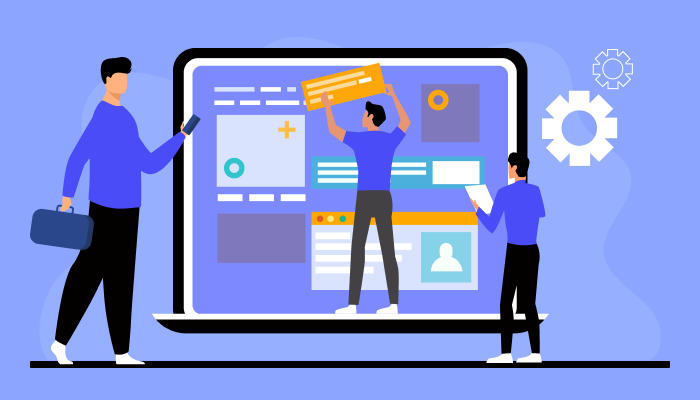 Pros of a Pre-Defined Layout Theme
Let us discuss a few pros of previously designed template or a pre-built template for that matter:
Low Price
If you are running on a tight budget and don't want to spend a lot in website development, choosing pre-defined themes will help you cut costs. Stick to the basic design that the pre-built layout offers, and you won't have to spend an extra coin.
Easy to Build and Launch
Pre-built layouts also lay the foundation you need for your page. For that reason, you can get your site up and running in minutes. This is an efficient way of developing your website when you want to launch within a short period.
Easier Updates
Normally, the developer that created the layout will push important updates to keep the layout active and responsive. This means that you don't have to worry about constantly updating the layout or theme you will be using on your site.
Ease of customization
Most pre-defined layout themes will give you the option of customizing the layout to suit your business needs. The good news here is that it may take a shorter time for you to make several tweaks before you finally get the design you want. The ease of personalization also makes pre-defined layouts worth trying. Remember, you don't have to hire an expert to customize the layout because certain features will guide you through the process.
Cons of a Pre-Defined Layout Theme
It is crucual that an analysis of anything is done before using it. That is why we are here to discuss even the cons of pre-designed templates for you to decide accordingly. Read on to know about the same.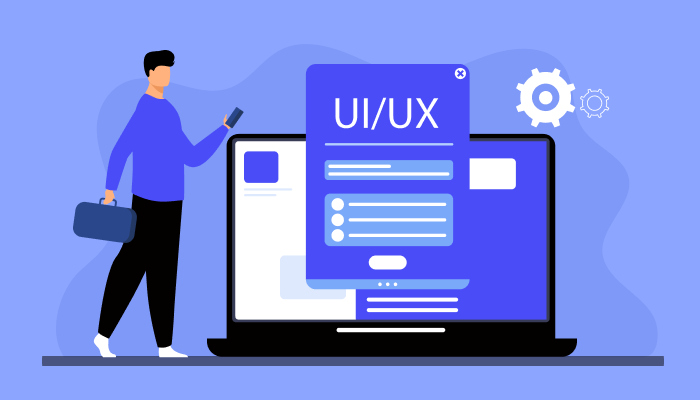 Configuration and Documentation Issues
Using premium themes usually guarantees that you have all the support you need for the products you might be using. Typically, you will find all the documentation you require to guide you on using a specific layout or theme. However, for pre-defined layouts, this might not be the case. You may find that the documentation is there, but it's poorly written. This makes the whole process of developing your website even more cumbersome with website maker software.
Limited Features
Another issue you may find with pre-defined templates is that they provide limited features that would ensure you fully customize your website with drag and drop builder. As a result, you shouldn't be surprised if you come across other websites similar to the site you are running. In such cases, it's difficult for your clients to recognize and distinguish your brand. Before you make up your mind, let's look at some of the reasons you should use NinjaSites to help you develop your website with pre-built templates.
Why Choose NinjaSites?
NinjaSites is a powerful tool that can be used in creating a website with website creator, thanks to the pre-defined layout themes that it offers. If you are searching for a best website builder software that can easily customize and manage your site, this is the right solution for your needs. The ease of customization that NinjaSites offers also makes it convenient for you to add special effects and elements to individual web pages of your site that you created using the webpage builder. With such functionality, you can ensure that your page will entice your audience.
Create Your Website with Easy Drag and Drop Builder Sign Up 14 Day Trial
Of course, you want appealing backgrounds that will also ensure smooth transitions on your website. NinjaSites allows you to add pictures or videos depending on your website's needs. The idea here is to create a site that is tailored to meet your business goals. You can customize your texts' color, style, and size with the text editor feature. Arguably, this is the best way to make sure that you enhance your website user experience. Other appealing features of NinjaSites include:
Website Builder
Built-in SEO
Free SSL Certificate
Web Forms
Custom 404 Page
Unlimited Domains
Content Delivery Network
Custom HTML
Conclusion
While you might consider the many options of using pre-defined layout themes, choosing the best on the market is always important. Now that you know the pros and cons of a pre-defined layout theme, you may have guessed right that choosing reliable software to help you with the process is the best way to go. We strongly recommend using NinjaSites because of the dozens of features that this software offers. If you are worried that you might not be able to make your website unique, you should consider using the best themes and personalize them by changing backgrounds. This way, you will develop an appealing website that will keep your audience coming.
What Makes the Best Website Builder Software?
#1
Create unlimited websites and landing pages using the visual drag-and-drop builder with no code
#2
Add unlimited domains, web pages get free SSL certificates, and built-in SEO
#4
Improve page rankings with built-in SEO tool, NinjaSEO
#5
Choose from a number of pre-built templates to build fast, responsive websites
#7
Increase your web page loading speed with edge servers located in 6 locations
#9
Unbelievable pricing - the lowest you will ever find
#10
Everything your business needs - 50 apps, 24/5 support and 99.95% uptime
Join the SaaS Revolution
All-in-One Suite of 50 apps

Unbelievable pricing - ₹999/user

24/5 Chat, Phone and Email Support