15 Creative Lead Generation Strategies for Your Business
There have to be innovation in capturing leads. Such lead generation strategies is important and will help in boosting your sales and revenue.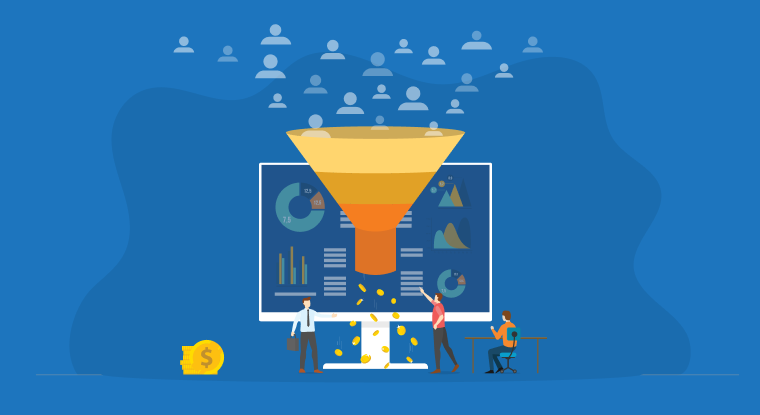 Lead generation is tough in the best of times. The process of building Mailing Lists and sending out cold emails is not for everyone. There have to be other ways of generating quality leads. It would be a great idea for one to generate leads using a methodology that creates value for the prospects in question. The importance of such a strategy is underlined by the fact that the conventional lead generation values could stop yielding results due to factors outside your control. As Chris Borgan says, "Lead generation is a fairly core activity to marketing."
Creative Lead Generation Strategies
Let's take a look at what these other methods might comprise;
1. Learn from Leaders
Obtaining unique insights from industry leaders (from your company or elsewhere) into subject matters that interest your prospects and clients is a great way of connecting with the latter. You could even choose an Online Interview to select such a person to understand the secret behind their achievements and success. By doing so, you are going to be able to impress your target audience with your commitment to providing them with the most useful information.
This is how you provide value to them and get them to develop a genuine interest in engaging with your company or brand. Your reputation as a resource for stellar advice would make your company seem very attractive to its core target audience.
2. Reach Out With Customer Reviews
Customer reviews can be leveraged for SEO. Review platforms can be your ticket to making your brand's presence felt in organic searches. This tweet is typical of such activity: "Our Web App Makes Implementing a 5 Medium StarMedium StarMedium starReview strategy for your small business-Easy and Affordable."
Our Web App Makes Implementing a 5 ⭐️⭐️⭐️⭐️⭐️ star review strategy for your small business - Easy and Affordable - https://t.co/PydCim65zU #CustomerSuccess #SmallBusinesses pic.twitter.com/ajp022mSRk

— Easy Business Reviews (@EasyReviewTool) August 29, 2020
By requesting users to review your offerings on a third-party platform leveraging Yelp or Google you enhance the possibility of connecting with prospects searching for products and services like yours without having to pay for that. In fact, Google takes cognizance of the role played by these sites in enabling people to find the products and services that they seek and are partial to review sites in search engine results.
What's more, you can get ahead of the competition when it comes to high-value keyword searches. That is quite a significant thing because quite a few B2B searches begin with a generic keyword phrase using Keyword Recommendations.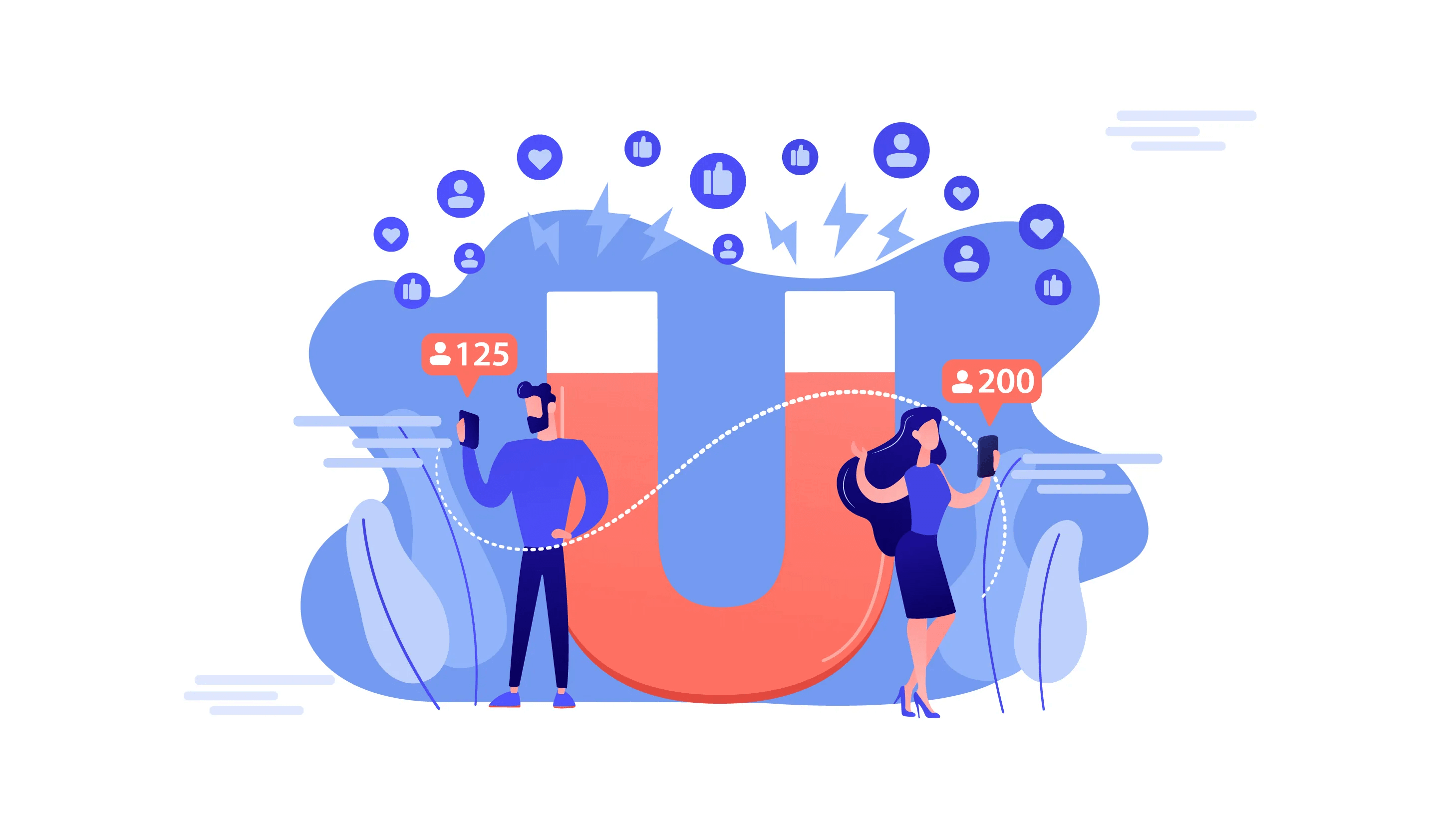 3. Create Videos to Solve Customer Problems
Creating helpful videos that address tricky problems faced by prospects and potential customers is the best possible way of connecting with them. The thing about videos is the fact that they resonate much more than text does. If people get used to your videos and seek them out, they would likely trust you and your brand and eventually make a purchase. Making professional quality videos these days is quite easy and it makes absolute sense to leverage this great outreach tool.
4. Throw Interactive Quizzes for Website Visitors
Creating an interactive quiz to engage with website visitors after seeing them in the Website Visitor Tracker tool is an innovative way to obtain vital information, including the contact details of the customers. The idea is to allow them to obtain the result of the quiz in exchange for a new lead. If managed right this can really be a very effective way of obtaining leads. A good example of this would be for colleges to engage with prospective students.
5. Provide Exclusive Offers That Define Best Practices
Anybody who is propagating a PPC Marketing Bid Strategy would do well to incorporate what others following a similar strategy are doing. This will help them compile a list of best practices that will provide value to a marketer looking to penetrate a specific market. You could, for instance, compile a list of best way of implementing SEO based on inputs from a large number of experts that can help your target audience improve their ROI from content marketing.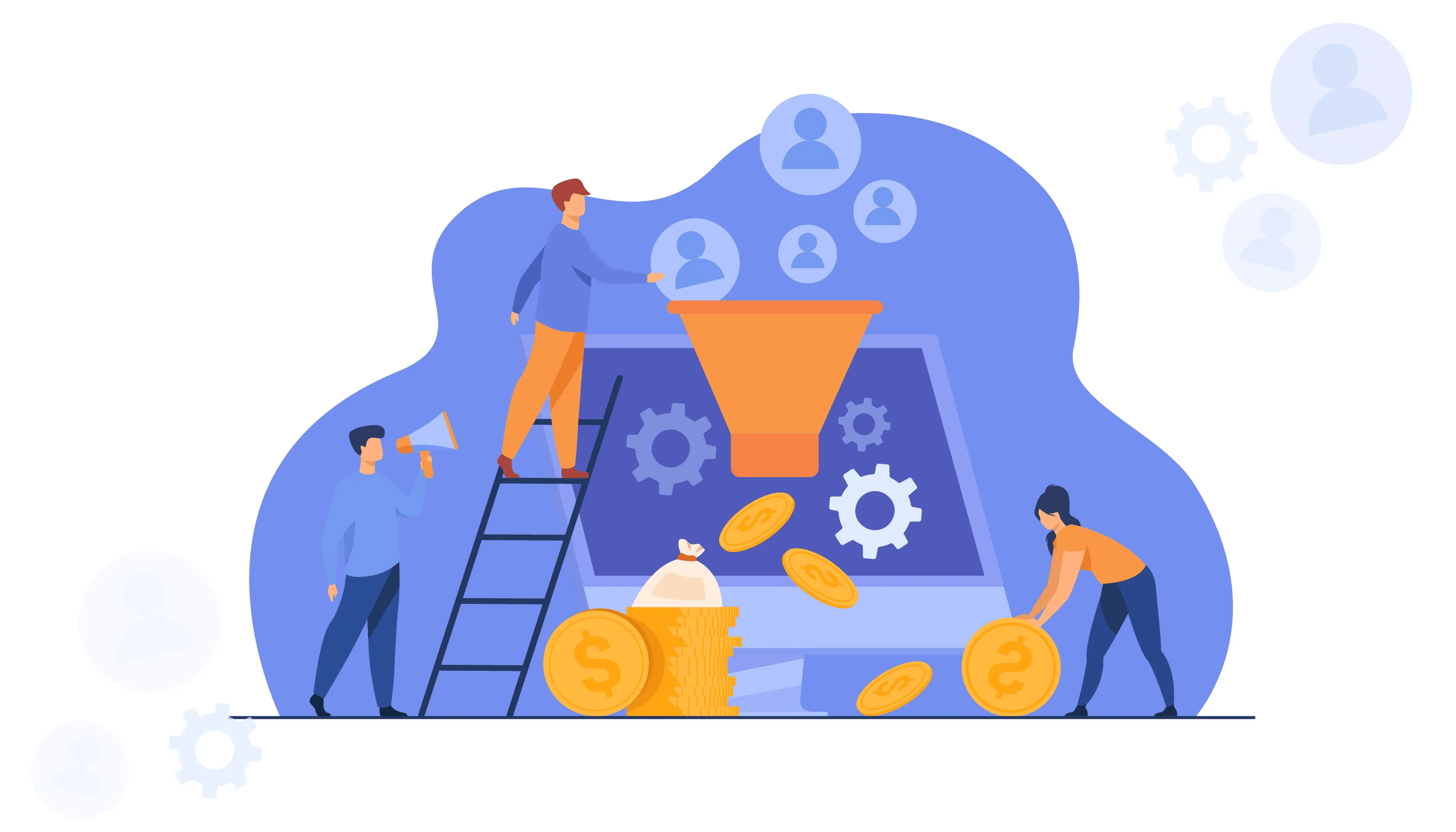 6. Showcase Your Company's Success
You can write a tell-all post that reveals the inner details of how you achieved tremendous success with a strategy or failed miserably on account of something. This would be of immense value to other businesses undergoing a similar growth strategy as yours. By helping them avoid making the mistakes that you made,you will shorten their path to success and earn their trust and gratitude. The ability to help resolve your prospects' problems is the surest way of getting them to trust you, engage with you, and use Prosepect Management tool to convert them ultimately become your prospects or customers.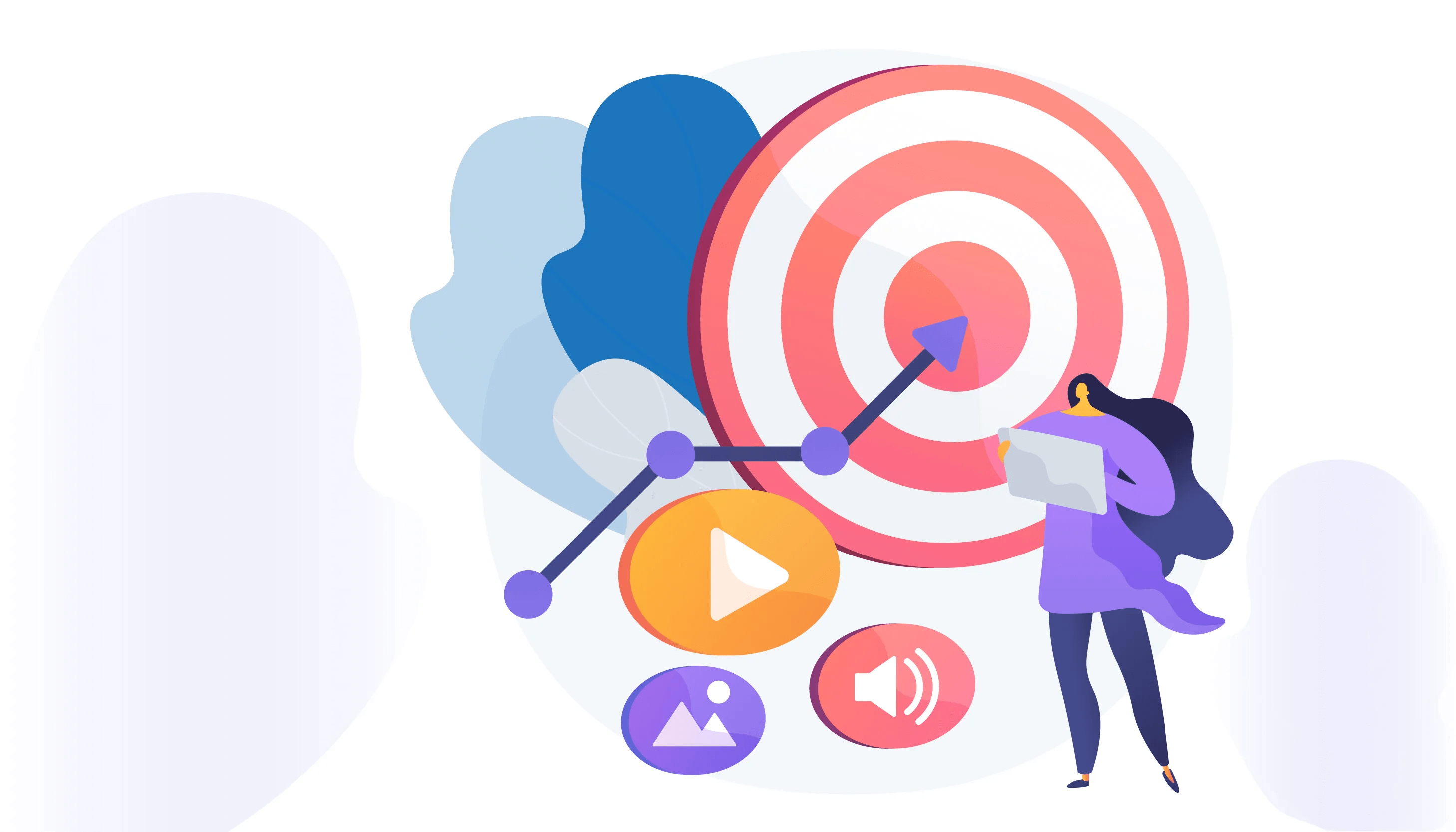 7. Compile a Spreadsheet of Resources
Compiling a spreadsheet of resources is a tedious task that takes a very long time indeed. If you take the trouble of creating that for someone you will be appreciated for the trouble taken. As a bonus you can ask for an op- in. A good example of this would be to compile a user friendly spreadsheet directory of digital marketers for firms looking to develop their e commerce abilities. As always providing value to your target audience is the best way to win them over.
8. Provide an In-depth Solution to a Knotty Issue
Providing a really deep and insightful solution to a knotty issue is something which will be greatly appreciated by your prospects. Take out the time required to come up with a detailed article that breaks down the parts of a complex problem and provides a step by step solution that is both comprehensive and complete. If you showcase the ability to be this dependable problem solver, there is every chance that you will manage to convert your target audience into prospects and customers.
9. Share a List of Useful Tools
You can use the Task Management tool to show your prospects how much you prioritize their interests by sharing a list of resources and tools that could help them attain their objectives. You would do very well to not just praise your own resources sky high, but also make a sincere attempt to find out about other resources that could help bring success to your target audience, thereby making them very well disposed towards you and your brand. This will lead to you attracting the type of audience that seeks solutions like the ones you provide, enhancing the possibility of your obtaining many leads.
10. Share-Real Life Examples
If you could create a list of real life instances pertaining to your industry is a stellar way of attracting prospects to a guide in exchange of an opt in. You could compile a list of case studies of companies in the industry who forged ahead by implementing certain best practices. You could use this to drive your target audience to choose an opt-in and become potential prospects. There really is nothing like real life practical examples to interest people in what you have to say and offer.
11. Create and Share a Useful Email Course
A well thought out and Email Campaign Systems structured email course can be leveraged in exchange for an opt in. If you have created a cracker of an email course you are in effect giving your target audience the ability to attend a real class and not pay anything for it. For all you know this was exactly what your target audience was waiting for and you came along at the right time! Of course, this strategy works best in the case of situations where one needs in depth research and knowledge that can be imparted only in a class like environment. Teaching somebody various kinds of media strategies is a good example. They wouldn't mind opting in exchange for so much valuable knowledge-would they?
12. Leverage Giveaways
Giveaways are a great way to obtain leads. However, for it to generate quality ones, you have to ensure that you are giving people exactly what they want. If you give away SEO software that your target audience could leverage for their businesses, you sure could hope to obtain a large number of leads of substance. If you are in a position to provide really valued give aways to a target audience that would be delighted to receive them, you have got yourself a dependable source of good leads.
13. Share an Outstanding Customer Experience
Sharing an outstanding customer experience with your prospect is a surefire way of gaining their attention. Human being connect with each other and even with brands on an emotional level, not a rational one. You may not be able to attract your target audience with a bland narration of your features even if they are exactly what they need, but you will have them eating out of your hand if you can weave a warm story about someone actually benefiting by using your product.
Create Your Website with Easy Drag and Drop Builder Sign Up 14 Day Trial
14. Suggest a Unique Cross Promotion Tie Up
You can get into a cross-promotional tie up to generate leads using Lead Generation Tool for each other's products. A typical example is credit card companies' tying up with airlines or retail stores. Such tie-ups let you take advantage of each other's prospects. For this to succeed, there has to be great synergy between the target audiences of the brands tying up.
15. Connect via Communities
Humans are essentially a tribal society and connecting via communities is the best possible way to promote a brand. A typical example would be for a luxury sports clothing bag trying to engage with a prospective target audience by sending emails to members of a golf club. It would help if the founder of the business were himself a member of that club. They could likewise approach members of their school and college alumni association and let them know of their product or service. That could likely elicit a favorable response out of a sheer sense of loyalty.
Conclusion
Lead generation using Lead Generation Software is the very heart blood of the marketing process and essentially relies on forging an emotional bond with one's target audience. The strategies above help one do just that. As one would imagine the basic tenet of all these strategies is to convey that you are in a position to help your target audience and it would make eminent sense for them to trust you and engage with you. For you to be able to do that you cannot be very overt in your approach. Subtlety is of the essence here and it should appear that you are doing what you are doing to help others is not on account of any personal motive, but out of a genuine desire to assist. Even though your ultimate goal is to convert such people into prospects and customers you have to be patient and win them over organically by earning their trust first. You can be really innovative in your lead generation strategy as the above examples show. The basic premise though remains the same-you offer to provide a solution that your target audience seeks and thereby win their trust, which in turn helps you to make prospects and hopefully customers out of them.
Learn how to use chatbots as a lead generation strategy and start generating leads by using our Chatbot Software.
The best way to have your target audience believe in your brand is to have them believe that you are a friend of theirs who helps them resolve their knotty issues. Now, you could use any of the strategies described above, a combination of them or devise something else of your own-the motive is to forge a connection that will benefit the both of you.
The best brand in the world and the most efficient professional in the world will come to a naught if they are unable to form establish that kind of an emotional connect with the target audience. How you are perceived will decide whether people will come to trust you and your offerings. Win that and you will surely see them as a customer some day.
What Makes the Best Website Builder Software?
#1
Create unlimited websites and landing pages using the visual drag-and-drop builder with no code
#2
Add unlimited domains, web pages get free SSL certificates, and built-in SEO
#4
Improve page rankings with built-in SEO tool, NinjaSEO
#5
Choose from a number of pre-built templates to build fast, responsive websites
#7
Increase your web page loading speed with edge servers located in 6 locations
#9
Unbelievable pricing - the lowest you will ever find
#10
Everything your business needs - 50 apps, 24/5 support and 99.95% uptime
Join the SaaS Revolution
All-in-One Suite of 50 apps

Unbelievable pricing - ₹999/user

24/5 Chat, Phone and Email Support