SSL Certificate Importance: Why SSL Encryption Is Crucial?
SSL encryption is important part of the website. It makes your website secure and safe from cyber attacks. Learn SSL Certificate importance for your business.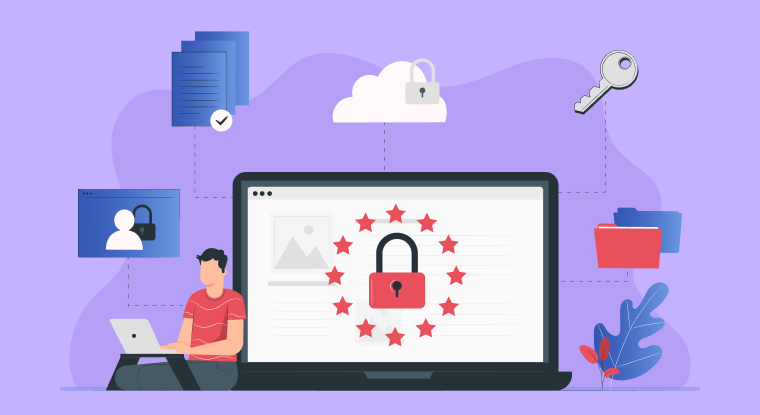 If you've been using the internet for some time, then you must have come across 'SSL encryption.' Probably you stumbled on this page because you want to know whether you need SSL. Think about it this way, do you need to wear a safety belt while driving? Of course, you need to be safe, which makes it important to wear a safety belt. Likewise, you need SSL encryption if you are running your business online. This blog will help you understand what SSL encryption is and why you need it.
Reason Why a SSL Encryption Is Vital for Your Website
An SSL certificate refers to a digital security certificate that authenticates a site's identity and offers an encrypted connection across global computer networks. You may think that you don't need SSL encryption because your website is small or it doesn't handle sensitive information. However, a free SSL certificate goes beyond securing your site because it also provides privacy and data integrity for your site and your audience's personal information.
So, you may want to give it a second thought because there is a lot you can gain by using this security feature. Here are some of the reasons why SSL encryption is important.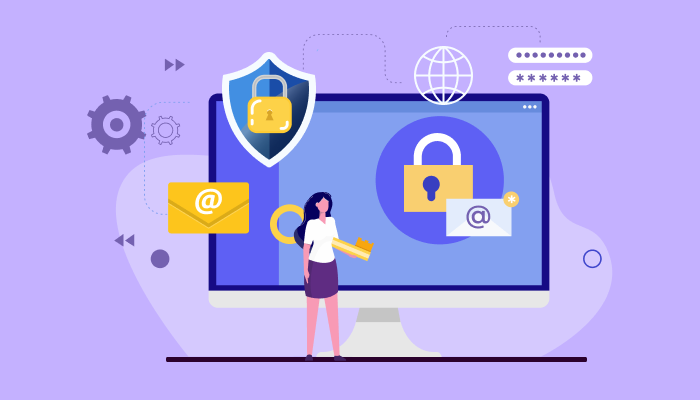 1. Affirm Your Identity
If you build a website from a website builder and run a website, you want users to trust that you are operating a legitimate online business. This makes it important to authenticate your website. The advantage of using an SSL certificate is that it helps in the validation of your webpage. It verifies the identity of your website and the business you operate. After acquiring the necessary validation documents, your site will get trust indicators that help in vouching for the integrity of your site. Web users are often on the lookout for these indicators to confirm that they can trust you.
2. Protect Data
Data protection is also another reason why SSL encryption is very important. You need to protect your company's and client's information. Once you install SSL into your platform, all data in your system is encrypted. When dealing with sensitive information such as ID, credit card numbers, passwords, etc. Protecting such data is vital.
Learn how to get a free SSL certificate with NinjaSites website builder.
3. Help Visitor Find You
Users may also be surprised to learn that SSL encryption can improve their search engine rankings. A few years ago, Google's search engine modified its algorithm to ensure that HTTPS-enabled sites had the upper hand. SEO experts have also proved that this is true. So, having SSL installed is necessary if you want your visitors to find you on the first page of search engine results.
4. Build Trust With Customers
Customers want to be sure that the information they share with you is safe. For this reason, they will want to visit a reputable website with an SSL certificate. Once they are sure they can fully depend on your page or that their privacy is protected, they will trust you. Furthermore, if any payments need to be made, they should feel comfortable doing this on your platform.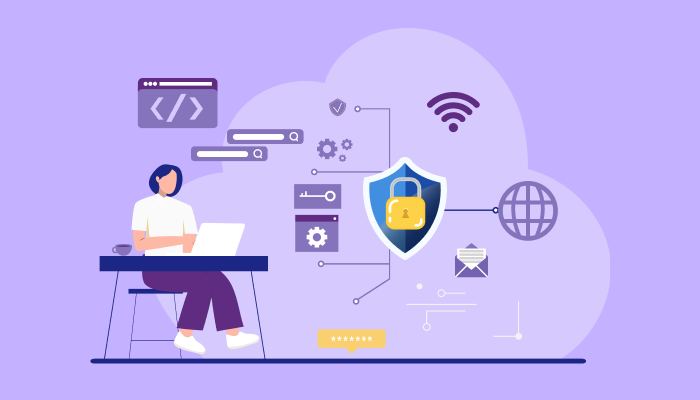 5. Know That Google Requires SSL
Having SSL encryption is also important because Google made it mandatory in 2018. Websites with SSL or TLS encryption are usually flagged as insecure pages. When visitors come to your page, they are warned that your page is unsafe. Unfortunately, this creates a bad rapport for your business. Customers are more than aware that they should rely on trusted websites with SSL encryption. Therefore, they always strive to confirm whether a website is worth trusting or not before depending on it.
Create Your Website with Easy Drag and Drop Builder Sign Up 14 Day Trial
Check out 5 Ensuring Tips For Your Website to Earn the Trust to build trustworthy website.
Conclusion
A keen eye on these benefits of having SSL encryption installed on your website will reveal to you that this security feature is very important. It's not just about securing your company's information, but you also need to ensure that your customers' data is kept private and safe. Furthermore, since there are SEO Benefits that you can gain from using this feature, it also makes a lot of sense to install SSL encryption on your site.
So, how do you acquire SSL certification? A recommended way of getting SSL encryption installed on your website is by checking with your hosting provider. Up until recently, most SSL certificates had to be paid for. However, with many companies coming up, this is a feature that can be obtained for free. Nonetheless, it's important that you find a reliable vendor to provide you with this security feature. The last thing you need is to compromise your crucial business data just because you wanted to save some money.
What Makes the Best Website Builder Software?
#1
Create unlimited websites and landing pages using the visual drag-and-drop builder with no code
#2
Add unlimited domains, web pages get free SSL certificates, and built-in SEO
#4
Improve page rankings with built-in SEO tool, NinjaSEO
#5
Choose from a number of pre-built templates to build fast, responsive websites
#7
Increase your web page loading speed with edge servers located in 6 locations
#9
Unbelievable pricing - the lowest you will ever find
#10
Everything your business needs - 50 apps, 24/5 support and 99.95% uptime
Join the SaaS Revolution
All-in-One Suite of 50 apps

Unbelievable pricing - ₹999/user

24/5 Chat, Phone and Email Support