11 Web Design Trends to Look For in 2022
Web design trends keep keep growing and changing. To keep up to date on the latest web design trends of 2021, click here.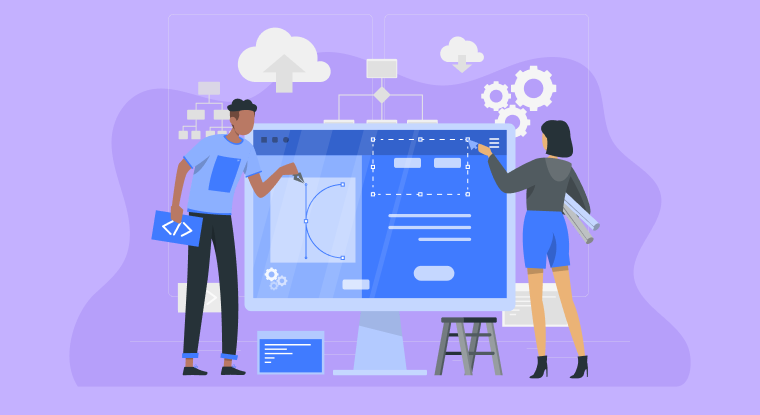 It's 2022. The year everyone looked forward to after the disaster of 2020. After being thrust into a situation that most were not ready or equipped for, almost like fishes out of the water, we all scrambled around trying to make something out of that unfamiliar position. The COVID-19 pandemic! Innovative ideas became the watchword of the year, as businesses and life, in general, had to find a new way to adapt and move forward. Like everything around us, a change had to be made, and the web design industry was not left behind.
The web design trends of 2022 have taken up new routes based on realism rather than a more fantastical approach. There is a strong probability of it being influenced by the cultural and, if we're being honest, historical changes happened during the last year. With the blending of both the digital and ordinary, web design trends have fused so that its consumers' everyday life and reality are reflected in them.
Web Design Trends: An Overview
If you're new on your journey to the web design industry, either to change your career path, because you're interested in pretty things or as a hobby, whatever the reason, what matters is that you are curious about the web design trends of 2022, trends that you hope will improve your skill as regards appearance, layout, design, content and overall website content. If that's the case, then you are in the right place. Before we move forward, you might want to check out NinjaSites to become better acquainted with various web design options and ways to improve your website.
Use the AI Content Writer tool to generate unique and quality content for increasing traffic and to avoiding high bounce rate.
This post seeks to enlighten users on the different web design trends to look out for in 2022. You will be exposed to web design trends that speak to individuals of varying levels of depth, character, and intuition. Users will appreciate the individual patterns that can be found, patterns that cater to different sectors, and user personas. It's essential, though, to note that adopting these types isn't just a matter of taste or a need to make the most fantastic design on earth. As a web designer, you should fully understand the tasks placed before you. You must be able to make a proper decision not based solely on aesthetics.
It is your job to deliver what your client envisions. It's all about striking a balance between quantity and consistency. This means that cramming as many trends as possible into a single website won't help you achieve your dream web design objectives. Choosing the web design trend that best fits your business objectives, on the other hand, would have a positive effect on your audiences and their behavior.
Track your website visitors' behavior and their actions by using Behavior Analytics tool.
So, let's have it, the 11 web design trends to look out for in 2022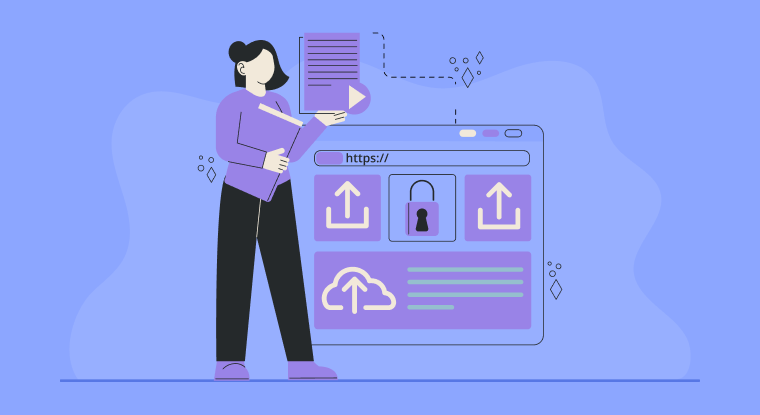 TREND #1: 3D Visualization is the Future
People have always been intrigued by volumetric graphics; it's a movement that has not been explored due to technology and expense drawbacks. Hyper-realistic 3D imagery, which often covers the entire screen, is the perfect way to construct an immersive environment on your web before augmented reality becomes more widespread and cost-effective. With the introduction of higher-resolution displays, 3D modeling has progressed significantly from blocky and beveled edges. We've seen high-quality 3D visuals seamlessly integrated into web designs. Create professional websites for your business and use 3D elements to give eye-feast for your website visitors.
Web designers were gradually using 3D elements like virtual reality (VR) and augmented reality (AR) technologies to gain traction and add elegance and effect to 3D features, thanks to advancements in web technology and continuous refinement of their games. 3D elements have become one of the web design trends that are here to stay.
TREND #2: Elegant and Retro Font Styles
In 2021, screen sizes and resolutions are much larger and more precise than they were in previous years. Serif fonts, for example, look less cluttered and more readable on larger screens because there is more room around the words. Use best website builder and use their features to use all of these font styles. Thus, giving a more elegant effect. Similarly, the higher resolution improves the clarity of heavier or more illustrious letters. On dark backdrops, these fonts become unquestionably highly legible and visible.
There is enough room around the text for each letter to be carved and distinguishable. Designers also developed a taste for unique serif font families, with a strong preference for ""elegant""-style fonts.
We can see how many old things have become hip again for retro fonts, only to become even more uncool again. As though going through a constant cycle of popularity. Retro fonts have gone through the same ups and downs in popularity, and many styles of retro typography haven't held up well over time.
Throwback typography, on the other hand, is experiencing a renaissance. We aren't seeing the same old fonts anymore. Use NinjaSites website maker to get many features like typography and better fonts. On the other hand, stylization and a dash of artistry are redefining what retro fonts can be. Instead of feeling outdated and cliche, they play with conventional bold fonts to give them new life.
So, depending on what style you are going for, be it sophisticated or vintage, you can rest assured that you will be able to use one of these web design trends.
TREND #3: Parallax Animation Styles
The visual effect of parallax occurs when objects that are close to the observer appear to move much faster than objects that are farther away. The added advantage of immersion is provided by the depth generated by foreground and background, which transforms the computer screen into something more akin to a theater stage. Users are drawn into the web page's rousing success as they explore it, as if by magic. The splitting of page elements into the foreground and background extremes, producing a parallax effect, will make web animations even more complex in 2022.
It's also worth noting that excessive movement in parallax effects can be dangerous for people with vestibular disorders, as the perception of depth and movement can cause disorientation and dizziness.
Even though this is an excellent web design theme for 2022, web designers should try to use parallax more subtly and use imaginative explorations of what can be done with it.
TREND #4: Typography Animations and Effects With a Twist
This web design trend incorporates animated typographic elements that use a sentence or group of words as a decorative element. This type-related design pattern varies from what we're used to seeing, such as designing a custom font or clever font pairing.
Check out these 10 examples of great website designs from 2022.
For instance, web designers can utilize a different approach to displaying texts. In contrast to the traditional horizontal, left-to-right sentence format, an animated string of words is often arranged as a specific shape. Finally, the element's role will always be decorative, not solely as a text to be read. Designers commonly use this technique to express a branding or marketing goal by establishing a desired vibe or visual theme. It is one of the whimsical web design trends that you will surely not regret.
TREND #5: Neumorphism
In the following web design trend for 2022, three-dimensionality is also significant. Neumorphism adds realism to website templates that have previously been abstract, with overlaid patterns with semi-flat colors that use limited drop shadows to imitate physicality. The effect is most often compared to digital embossing or debossing.
Flat, card-based layouts can get a new lease on life thanks to this new modern approach. Because of the use of lighter and darker shadows in the programming language CSS, the different user interface components appear 3D for this reason. As a result, the individual items appear to emerge from the screen before the user selects them and are thus visually indented, giving the appearance of realism.
Check out these 13 great tips to improve your website user experience.
Web designers need to note that this web design trend doesn't fit well with web apps in the dark mode because shadowing is the foundation for neumorphism design. Here, it would help if you determined which strategy is best suited to your project. But that being said, neumorphism is one of the fun bits of the 2022 web design trends, so you definitely should give it a try.
TREND #6: Designs That Are Both Socially and Environmentally Conscious
In recent years, social and environmental problems have taken on a greater significance. As a result, the number of businesses communicating with their customers or users more intensively and deeper. Sustainability activities and social commitment have a much more significant impact on web design now than they did a few years ago. When used to demonstrate the company's involvement, prominently positioned images, videos, visualizations, or simulations are just as fashionable as a concrete design.
TREND #7: Multimedia Encounters
Multimedia web experiences are popping up everywhere now that most people have access to faster internet speeds. A rich user interface is created by combining graphics, text, video, and audio. With this web design trend, when mixing motion and audio, simplicity is preferred. To make content more available, you might want to consider using a variety of media formats. Also, closed captioning and transcripts can be used with all pre-recorded multimedia.
Use website builders image library to store all your website media files.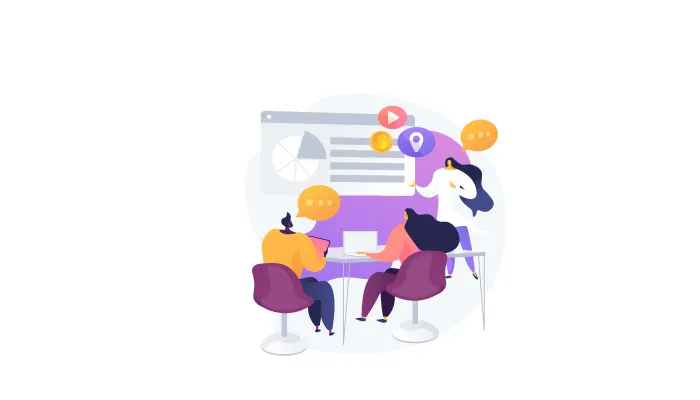 TREND #8: Using Light Colors
One of the most significant distinctions between print and web design is light colors in web and interface design. Although, when used in print design, light colors lose their richness and appear opaquer and more turbid, compromising their appearance and visibility.
But, on-screen, light colors have the opposite effect and are always favored over dark, bolder colors. The sharpness and transparency of the screen can make such colors seem overpowering and even stressful to the human eye.
Create a perfect website which leads to increased conversions with the support of great user experience and use lead generation strategies.
Designers are now recognizing the benefit of using light colors to prevent the latter. In reality, the advantage of using light colors in web design goes beyond the visual experience of visitors; light colors encourage user engagement. As far as web design trends go, using light colors is one that most users will appreciate.
TREND #9: Utilizing Abstract Art Compositions
Web designers will use them in dynamic, sprawling compositions that exude independence in 2022. Ideally, abstract shapes, especially those made up of geometric primitives such as squares and circles, can appear flat, minimalist, and confining. Still, web designers are delving into their creativity in more ways than bringing forth designs that are energizing and their many vibrant colors contagious. Even in the absence of recognizable objects or human faces, the effect is web pages that feel articulate and alive. This web design trend is undoubtedly a great one to fall into.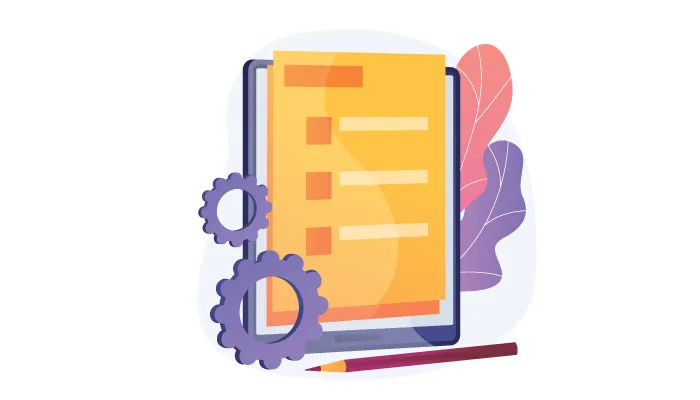 TREND #10: Using Negative Colors
A very different color pattern can be found on the opposite end of the color spectrum. More and more designers are gravitating toward bright colors, focusing on primary colors like red, blue, and yellow. These color palettes are often used to appeal to younger audiences, emphasizing an upbeat, exciting atmosphere.
Create Your Website with Easy Drag and Drop Builder Sign Up 14 Day Trial
TREND #11: Storytelling
We've seen a rising trend in which designers use web interfaces to tell stories. They utilize a form of virtual storytelling that enhances the story and draws users in. To get this web design trend right, web designers will need to exercise restraint while allowing users to interact on their terms, be it with playback controls (Play, Pause, Stop). Generate unique and quality content by using AI Content Writer tool. It is also important to note that while storytelling adds to the tales, it must not detract from the critical text. Thus, this web design trend is one web designers will need to pay keen attention to.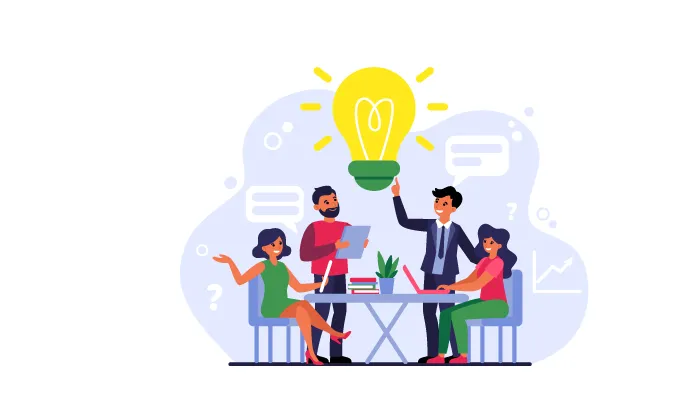 Wrapping It Up
"People don't read on the Web" is one of the most damaging statements ever made about the Web. People read more on the Web than in any other medium ever. Ever. Words are the atomic structure of the Web. All good web design begins with words.
In addition to this, the 2022 web design trends consider a lot to provide users with the maximum level of satisfaction while improving interactions. With enhanced UI/UX interfaces, illustrations and web designs have taken on a whole new light. With these tips, you are assured to be at the top of your game in more ways than one. With NinjaSites website creator, web design becomes so much easier. Sign up today to find out a lot more ways to improve and optimize your websites in addition to utilizing these trends. You are on the way to making your website the most searched and talked about, and this is only the beginning.
What Makes the Best Website Builder Software?
#1
Create unlimited websites and landing pages using the visual drag-and-drop builder with no code
#2
Add unlimited domains, web pages get free SSL certificates, and built-in SEO
#4
Improve page rankings with built-in SEO tool, NinjaSEO
#5
Choose from a number of pre-built templates to build fast, responsive websites
#7
Increase your web page loading speed with edge servers located in 6 locations
#9
Unbelievable pricing - the lowest you will ever find
#10
Everything your business needs - 50 apps, 24/5 support and 99.95% uptime
Join the SaaS Revolution
All-in-One Suite of 50 apps

Unbelievable pricing - ₹999/user

24/5 Chat, Phone and Email Support