A Complete Website Building Guide for Your Business
This is a complete website building guide for your business. It will teach you how to create a website and make money online.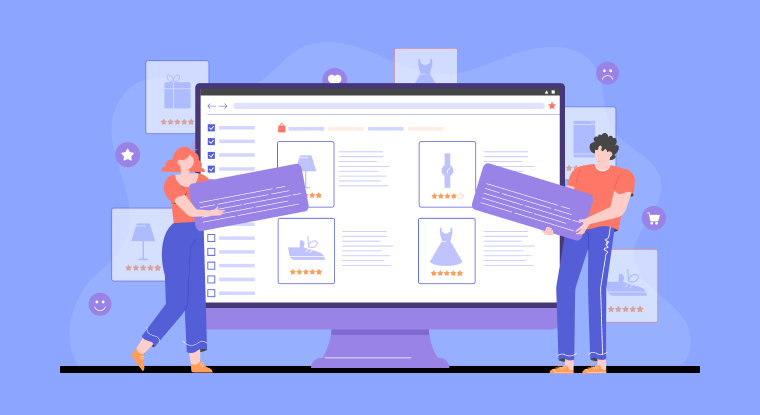 A website can be defined simply as a group of web pages. The web pages are internet pages that you see on a computer or smartphone utilizing the internet and web service. It is sometimes as straightforward as some web pages or as complicated as multiple online apps concurrently.
As the term suggests, a website is a 'site' on the 'internet.' This 'site' allows you to post information about yourself or any other subject for others to browse via the web. Much like your home's address, your website will have its unique address known as a 'web address'. Internet users may simply find your website and get the content using the web address. Check out these website building tips before launching your first site. The services on a website could include buying and selling products, downloading digital products, etc.
A website is a collection of interconnected internet pages arranged under a single title or internet domain. Every website on the internet serves a specific purpose or achieves a specified aim. For example, organizations and businesses hope to give information and services to their members and customers through their websites.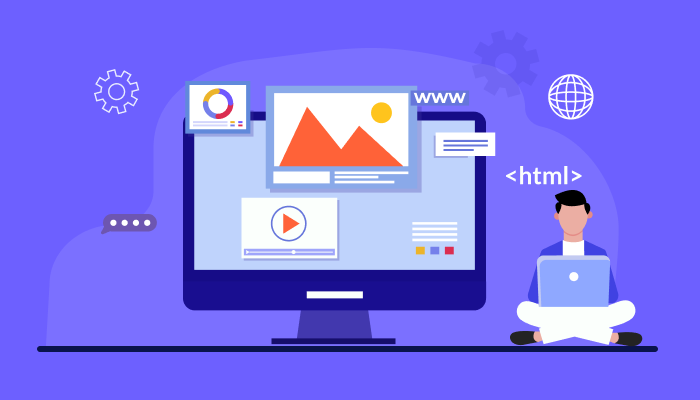 Websites have also evolved into a source of entertainment, such as online gaming, viewing movies, and playing music. Furthermore, e-commerce sites enable us to sell and buy items over the internet.
What Are Website Builders?
Website Builder is a digital design and hosting tool for web developers, site owners, and internet marketers. It is a free application that offers templates and features that may be changed using drag-and-drop functionality and website user experience (UX/UI), and templates. In addition, you can choose from a wide range of themes and customize them to match your brand vision using the specifically built drag and drop builder software.
A website builder is defined as a program that lets you design and builds websites without any knowledge of coding. It allows you to complete all of your tasks without the assistance of a developer. There are both digital and offline website builders. Before using an offline website builder, you must first install it. As for internet-based website builders, there is no need to install any software. This is because internet-based website builders are used in web applications. For both novices and more professional developers, online website builders are designed to be simple to use.
Checkout this online website builder to get know about website builders in detail and choose accordingly.
Why Do You Need to Build a Website?
There are a variety of purposes to build a website. A website can serve to a firm or business. They include enlightening prospective consumers concerning goods and services, representing the company, facilitating inter-department communication, or delivering things online. There are also personal websites that provide information or serve as a source of fun. Learn more about Tips for Building the best business website to grow your business online in this blog.
The broad reach of a website is undoubtedly one of the causes of the recent increase in internet sites. A website provides private individuals with the opportunity to participate in public issues actively. You can captivate possible employers, stakeholders, or compatible people by including your website URL alongside your profile.
Components of a Website
In order to understand websites completely, it is crucial that we look for what they constitute. Following are the components of a website:
1. Web Hosting
Webhosting refers to the physical address of a website. When users type in the website's location or address, the webserver sends a collection of files to their PCs. Unless the assemblage of web pages is housed on a web server, it cannot be authorized to be termed a website.
The home page of a website is a highly common and vital feature. It is the initial page that visitors see when they visit the website. A website's home page is crucial since it establishes the site's appearance and ambiance and directs visitors to the remainder of the site's pages. Use the landing page builder to create responsive landing pages for your advertising campaigns.
2. Web Address
The URL of a website is also known as the website's address. To open a website, the user must type the address or URL into the web browser, and the webserver will send the requested webpage.
3. Design
It is the website's final and comprehensive appearance and experience, which results from the right use and integration of elements such as control panels, visuals, design, etc. Follow this website structure guide to build a website from scratch.
The Organization of the Navigation which means the order of the pages on a website's navigation structure is the accumulation of connectivity between elements. At least one navigation menu usually holds it together.
4. Content
A website's content comprises all the web pages that make up the website. The effectiveness and appeal are enhanced by quality content on the pages. Use AI Content Writer to generate quality and unique content
Types of Websites
Choose best website builder platforms and build any type of websites using their profesional customized templates. A static website is generally enough if the goal for your site is to serve as an online business card. In this case, the web address redirects the user to a fixed Html page that resembles those on the server. HTML documents containing the relevant information are prepared and saved on the webserver under their URL. The HTML code is changed for every single subpage of the project. For changes to be made on a static website, they must be manual.
This manual process is eliminated with dynamic websites because the web server develops the web pages each time they are accessed. Learn more about dynamic website importance before you start to build it. The dynamic website is built on rigorous content and layout separation. Instead of repeatedly sending unaltered static HTML pages, the server automatically updates the page content based on the recent update.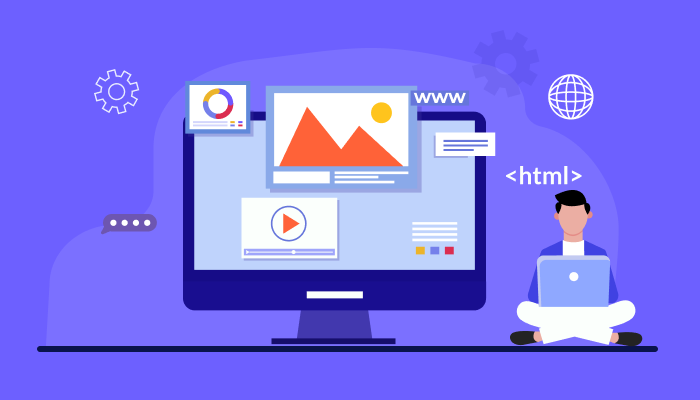 For the most part, dynamic websites depend on pre-designed layouts and web templates populated with relevant material. These websites are the more preferred option due to their versatility.
Guide to Building Your First Website
There's a need to know how to code a website. Learning these computer languages at a beginner's level takes hours of study and practice. However, there's no need to engage a high-priced developer. There are great resources available that allow you to design any website.
Many developers are increasingly employing WordPress and other website builder frameworks to accelerate creating websites. It has several features that allow users to build a website design from the ground up without learning how to code. To fully functional your website, you only need to follow a few basic steps.
A web address and hosting services are required to get started with WordPress. One of the most significant choices needed for your website is the domain name. That is your website's address, and it's how visitors will remember it. It might seem difficult to get the right domain name, but you must not carelessly make this choice. After you've purchased a name and hosting service, you can go ahead and install WordPress. To download a webpage for Word Press, ensure it has a drag-and-drop interface that is simple for novices but powerful for developers. It allows you to construct a bespoke web design. It will include the drop-down menu, dashboard, and footers, as well as all of your page content.
You can utilize a website builder, for example, NinjaSites, if you don't want to buy a name, web hosting, and running various applications such as WordPress. It's an excellent solution for developing basic company websites and online storefronts. NinjaSites ecommerce website builder is a perfect solution for creating basic company websites and online storefronts.
NinjaSites
Create unique websites with our easy-to-use website builder. You can also use built in seo tools to boost page visibility, free SSL certificates, and a content management system. Your businesses' reputation is in good hands with the NinjaSites builder. This website builder has all-in-one features. With built-in templates and our SEO evaluator, make customized landing pages, websites, and blogs for an unlimited domains.
Ninjasites will publish your web pages in six different locations for extremely fast site speed. Increase customer trust with free SSL certificates. With SEO expert evaluation, your consumers are already looking for you. So, this permits you to take advantage of our built-in SEO evaluator to boost your site's visibility. Create a one-of-a-kind website that evolves with your company.
Create Your Website with Easy Drag and Drop Builder Sign Up 14 Day Trial
With NinjaSites' pre-built website templates, you'll be able to develop quick and user-friendly websites with your logo and brand in mind. This website builder also features website design and management. In addition, you can utilize the built-in templates with NinjaSites' website builder's intuitive drag-and-drop method to create bespoke websites and pages. This is a sure way to make yourself distinctive.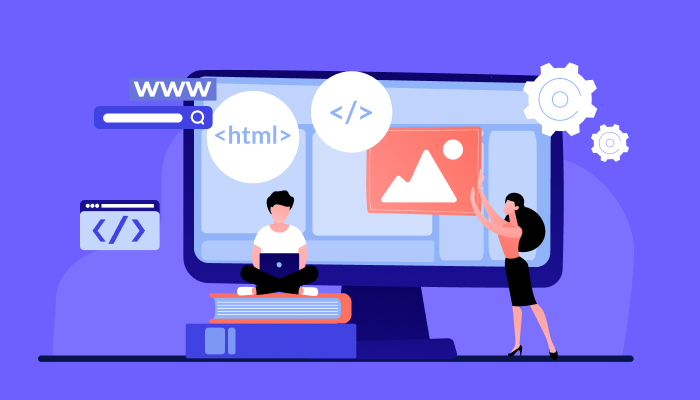 Conclusion
On concluding we can say that NinjaSites can help you increase your website traffic by creating unique websites with endless pages. Also, you can create standard error pages, such as 404, and engage clients even if they arrive on broken pages. NinjaSites allows you to create stunning websites with unlimited pages to help your website grow. You could create a website in minutes with our website builder tool. Make a website using pre-designed templates for each area and easily adjust the structure.
Leverage the benefit of personalized names to increase your digital footprint with a distinctive domain that allows customers to locate you online.
What Makes the Best Website Builder Software?
#1
Create unlimited websites and landing pages using the visual drag-and-drop builder with no code
#2
Add unlimited domains, web pages get free SSL certificates, and built-in SEO
#4
Improve page rankings with built-in SEO tool, NinjaSEO
#5
Choose from a number of pre-built templates to build fast, responsive websites
#7
Increase your web page loading speed with edge servers located in 6 locations
#9
Unbelievable pricing - the lowest you will ever find
#10
Everything your business needs - 50 apps, 24/5 support and 99.95% uptime
Join the SaaS Revolution
All-in-One Suite of 50 apps

Unbelievable pricing - ₹999/user

24/5 Chat, Phone and Email Support