Definitive Guide to Use the Best Free Website Builder
You can quickly develop professional-looking websites using free website builders, and you can subsequently change your site to suit your needs.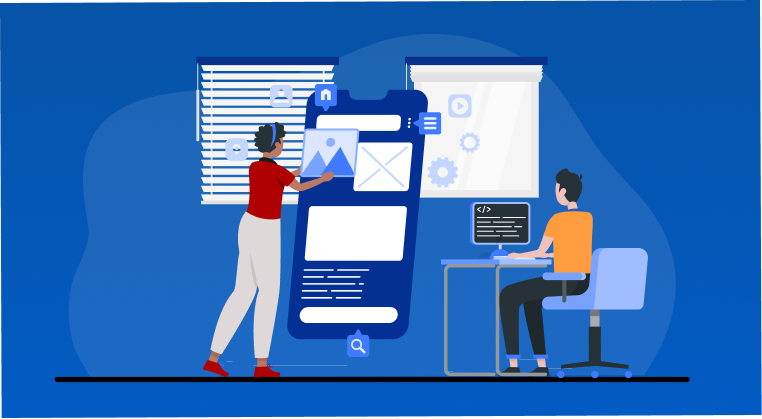 Free website builders are a very economical approach to creating a website. You can create your own website using the simple drag-and-drop interface provided by these builders rather than spending thousands of dollars hiring a web developer.
You could have gotten away with dismissing website builders as template services years ago. Today's free website builders, however, are precisely what their name implies: tools that speed up the creation of websites from beginning to end.
Despite the fact that many free website builders still use pre-made templates, many also offer custom design tools, hosting services, site security, and analytic features on the same platform. Website builders have been included in the workflow of companies of all shapes and sizes, enabling them to quickly create and launch websites without a lot of written code.
Although free website builders significantly reduce the cost and burden of web construction, they can still be difficult for beginners to utilize. Because there are so many different free website builders available and each one offers a huge selection of themes, templates, and add-ons, there is a tonne of possibilities to consider. This comprehensive guide to picking the best website builder and utilizing it, including what to consider when choosing yours, has been put together to make it simple.
Free Website Builder: An Overview
Website builders are content management systems (CMSs) where users may design, edit, and publish a working web page without having to write any code using visual, menu-based tools.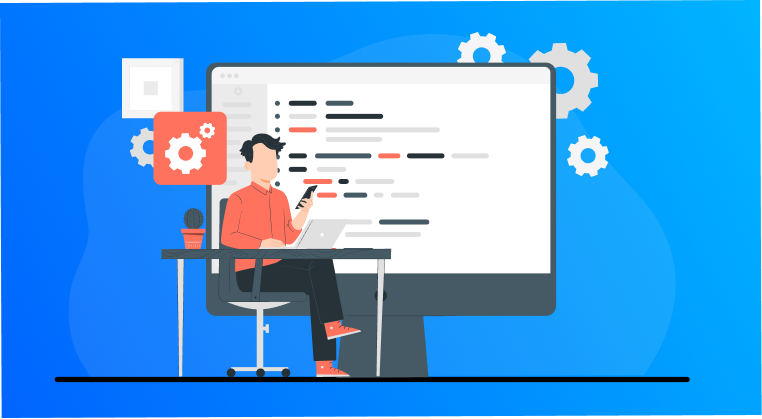 How do free website builders function then? The widespread usage of WYSIWYG interfaces by website builders is one of the factors contributing to their popularity (What You See Is What You Get). In other words, they let users live-edit a preview of how the website would appear rather than assuming that from lines of code. Most free website builders, for instance, allow you to drag and drop items like buttons wherever you like, which is considerably simpler than defining their location in the code.
The majority of the free website builders produce the frontend and backend code automatically based on the pages users create. They are consequently far more intuitive and visually appealing than the conventional approach to creating websites, as well as being more beneficial to both experienced developers and beginners in web design who want to expedite certain steps in the procedure.
The ability to choose from a library of prepared website layouts and themes (or color and font schemes) gives users a base on which to build. Templates are another popular feature of the best webpage builder. However, further levels of customization often demand some coding skills or hiring a developer. The platform normally also takes care of hosting and procuring a domain name when the website is ready to be published (with a recurring pricing plan).
In general, free website builders greatly minimize the amount of software and contractors required to produce a web page, which lowers the overall cost. However, there are restrictions on what they can do, so it's important to thoroughly consider your options when deciding between traditional web design and a free website builder.
Despite this, there is no right or wrong answer. The use of a custom method for the primary website and a free website builder like WordPress or NinjaSites to power particular portions of the site, like the blog or point-of-sale pages, are examples of hybrid solutions that are frequently used. The following pointers work as a guide to using the best free website builder. Read on to understand the same.
Finding the Right Free Website Builder
The same cannot be said of all free website builders. There are hundreds of possibilities available, so selecting the ideal one requires some thought and research. Your choice ultimately boils down to which free website builder enables you to achieve your goals in the best manner possible for the least amount of money.
We advise doing as much research as possible on your options and anticipating what your website will require before making a choice. Below, we'll walk you through both.
Assess the Website Needs
The majority of website designers focus on particular categories of website content. Make a list of everything you require before making your decision on a free website creator. By gathering these resources in advance, you not only have a checklist to evaluate against the characteristics of each of the free website builders, but you also save a tonne of time during the development process. In particular, consider the following factors:
Number of Pages: This can aid in your comprehension of the complexity of the task at hand. Make sure to consider the function each page is meant to serve, such as informational or message transmission between users.

Media Resources: Which photos will you need, and how many? How many copies or input form sections are there? Make sure the free website builder you choose can support any multimedia you require, such as video, animations, or others.

Website Usability: What will be required of the website? Different free website builders are better suited for different types of websites, such as blogs and forums, instructional websites, and e-commerce.

Plugins and Add-Ons: While the free online webpage builder offers a few website capabilities, much more demand the purchase of plugins, which are third-party integrations. The number of plugins you'll require will depend on the features you desire, but planning them out in advance will help you create a budget that is more precise. There are a ton of plugins available, but you can think about your requirements using the following typical categories:

User Features: live chat, support ticketing, subscription servicing, etc.

Marketing Resources: SEO monitoring, Google analytics, promotional tools, etc.

Site Facilities: speed optimization, security, file backups, etc.

Site Construction: tools that simplify customization and design.

Budget: What kind of budget are you working with? Even free website creator for business can rapidly become costly when you consider asset creation, stock pictures and video, font licenses, add-ons, a domain name, site upkeep, hosting, and media storage. Don't forget to account for the amount of time it may take to learn how to use the free website builder software and to actually construct the website.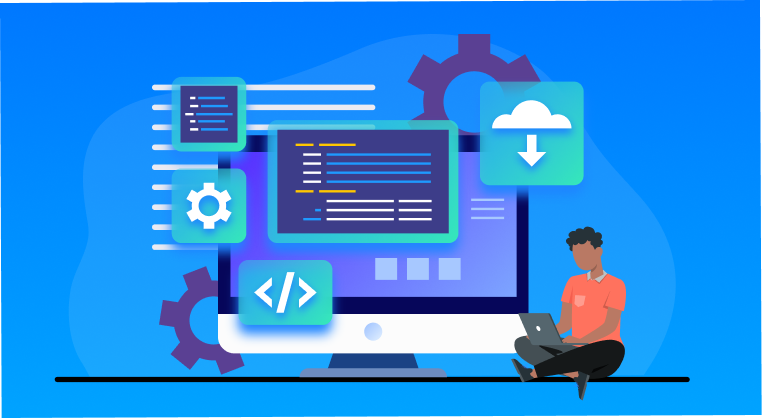 Researching for the Best Free Website Builder
It's time to choose which free website builder to devote your time and resources to now that you have your asset list in hand. There are several well-known programs out there, and it can be difficult to tell their tiny differences at first glance. Here are a few recommendations to keep in mind while you search and contrast your available free website builders.
Review the Rankings: Numerous newspapers and content producers have taken the time to test out various free website builders, compare their costs and features, and then rate their top picks. These are searchable on blogs and YouTube.

Discard Those with Fewer Features: To find and eliminate free website builders that can't do what you need them to, use product specifications. Don't forget to check whether plugins are supported to make up for missing functionality and important backend utilities like analytics.

Examine the Standard of the Templates: Compare the templates and themes that each free website builder offers, evaluating the level of design, the quantity, the variety, and the degree of customization that they permit. With a little effort, your website may stand out from the hundreds of others using the same template thanks to more personalization options.

Check Out the Websites Each Builder Produced: Although the quality of the templates is crucial, the quality of the real-world websites created with the free website builder is what actually demonstrates the true potential. While some themes may have attractive looks, examining actual websites that employ them may reveal poor user experiences. When you Google ""websites produced using"" plus the particular website builder you're looking into, you can also locate additional clients. Many free website builders emphasize their star clients.

Compare Each Product to Customer Testimonials: Because they are not edited by the company, user reviews (that are not included in the testimonials area of a corporate website) are valuable. Platforms like NinjaSites, Trustpilot, and Sitejabber provide an unbiased view of customers' experiences overall, including how easy the product was to use, the quality of the results, and the effectiveness of the customer service. Although you must take into account that each review is a reflection of the experience of that specific consumer (which may be influenced by personality, expectations, and taste), common criticisms and compliments can give you an average consensus.

Put Your Top Picks to the Test: The majority of website builders include free trials so you may try out your favorites before committing. You should only do this with your favorites to save time. Consider the product's usability and the breadth of functions it offers in addition to those specified in the product specs. You may also find out at this point how fully customizable the templates are.

Final Choice: Based on the cost and your aesthetic choices, make the final choice on website creator for business. You ought to have all the knowledge required to make your choice at this point. It all boils down to what will produce the best results for you financially and in terms of both design and functionality.
Tips For Using a Free Website Builder
A free website builder's choice is only half the battle. The challenging part now is creating the website itself. Here are some general pointers on how to make the most of any free website maker, even though each one has a unique workflow and set of instructions.
Creating Wireframe Sketches First
You can choose from a variety of themes provided by free website builders, but you should still design the layout yourself. Revisit your list of assets and do some rough sketches of the many components that will make up your website's content.
The majority of website builders utilize straightforward boxes to denote content regions in wireframes, thus these sketches don't have to be elaborate or fancy. While not a necessary step, it does assist you in visualizing the user's path without the impact of a predefined layout. Additionally, it can provide guidance for customizing the template and help you narrow down which templates will or won't work.
Selecting the Most Suitable Template for Your Website
The selling point of a free website builder is frequently its templates, which give potential customers an instant visual depiction of what their website would look like. As a result, they are frequently highlighted to emphasize how lovely they are. However, keep in mind that a website must be useful first and aesthetically beautiful second while selecting the ideal template for it.
A website should, as a general rule, make it as simple as possible for users to find what they need and complete their duties. For instance, a streamlined point-of-sale screen is significantly more effective at allowing customers to check their shopping basket charges and purchases than one with flashy visuals or an excessive amount of text.
When assessing template design, you should also consider visual hierarchy and reading patterns. Although the majority of themes already care for these, you can't always rely on these standard settings to function with your own website content. Choose a layout that maximizes the positioning and sizing of the items on your web pages that users must be able to find or read.
Additionally, it ought to go without saying, but take note of the kind of website each template is made for (a blog template, for instance, generally won't work for a traditional website). It can be simple to be seduced by a template's aesthetic appeal without recognizing it was designed for different functionality.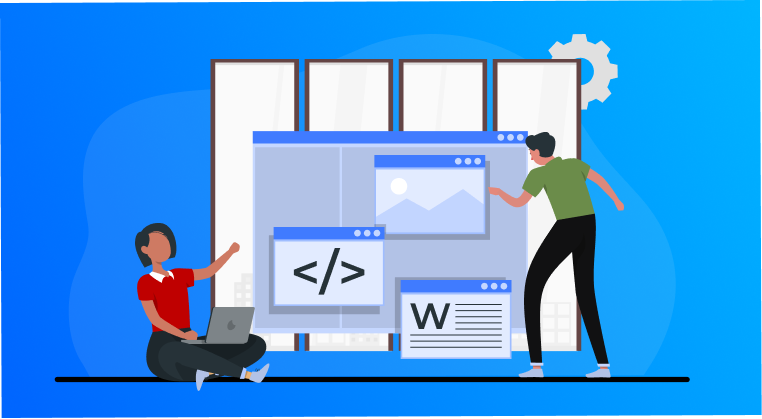 Using Tailor-Made Templates
Keep in mind the type of website each design is made for (a blog template, for example, typically won't work for a traditional website, although this should go without saying). It's easy to become enamored with a template's aesthetic appeal without realizing it was made for a different purpose.
Avoiding a generic appearance is one of the main reasons you should totally personalize a template, but even more crucial is how customization promotes brand coherence on your website. Your brand is distinct, therefore every element—from color and font selections to space and alignment—should be taken into account in terms of how it best represents your brand.
If you want even more customization, several free website builders or a free landing page creator let you collaborate with a web designer to create a one-of-a-kind site, either by tweaking an existing template for you or by creating one from scratch to suit your requirements.
Publishing Website
Once the design is complete, all that's needed to make the site live is to publish it to your domain. Simply put, a domain is a website's digital address on the internet.
Many website builders offer a platform that lets you buy a domain (otherwise, you can use a service like GoDaddy). It is preferable to buy a custom domain that contains simply your brand name (www.companyname.com, for instance) rather than one that also contains the name of the website builder, even though it might be more expensive. The latter makes it clear to everyone that your site was created using a template, is difficult for users to remember, and is terrible for SEO. It's certainly acceptable to use a free website builder if it's affordable and produces excellent results, but it doesn't mean you have to promote it on your domain!
Once your website is live, test it as the last step. This involves evaluating each page and interactive component across a range of browsers and screen sizes. Use the CMS provided by the free website builder to make any necessary adjustments if anything is broken or shown improperly.
Create Your Website with Easy Drag and Drop Builder Sign Up 14 Day Trial
Our Choice
NinjaSites is on our list of suggested online website builders, and it ranks in the top place. This is because it is software that allows you to construct professional business websites rapidly without any additional complications. It also includes all of the aforementioned capabilities, including pre-built and editable templates, drag and drop webpage builder, an integrated editor, the registration and maintenance of custom domain names, SEO management, etc.
Regardless of prior coding skills, anyone may use this website builder. It comes with more than 50 additional applications that are beneficial for the expansion of your business for a very reasonable price because it is a part of the 500apps suite. For all the reasons listed above, as well as for how easy it is to use and since the features assist you as your business expands and the needs of your website change, it is ideal for small business owners.
Conclusion
Many companies now use website builders to swiftly create high-quality websites without making significant quality compromises. Choosing a template, filling in the blanks, and posting to the internet are just a few examples of how easy they can be. However, even if you're using a free website builder or website maker for business, you should use customization tools to make sure the template is operating as effectively as possible. The best method to improve your design is to collaborate with a fantastic designer.
What Makes the Best Website Builder Software?
#1
Create unlimited websites and landing pages using the visual drag-and-drop builder with no code
#2
Add unlimited domains, web pages get free SSL certificates, and built-in SEO
#4
Improve page rankings with built-in SEO tool, NinjaSEO
#5
Choose from a number of pre-built templates to build fast, responsive websites
#7
Increase your web page loading speed with edge servers located in 6 locations
#9
Unbelievable pricing - the lowest you will ever find
#10
Everything your business needs - 50 apps, 24/5 support and 99.95% uptime
Join the SaaS Revolution
All-in-One Suite of 50 apps

Unbelievable pricing - ₹999/user

24/5 Chat, Phone and Email Support