Should You Be Using A Website Design Company?
Website design is very important, should you be using a website design company to build your website? This blog will give you the answers you need.
In this area, being a business owner means having a good understanding of how digital marketing works. Whether you already have a business and running or you're preparing for a start-up, we highly recommend that you throw some money as well as attention towards online marketing. Depending on what you want to achieve and the audience you're targeting, you want to make your website as eye-catching as possible.
Consider this, if many users were given 15 minutes to browse your content, a whopping 66 percent would choose to see something aesthetically pleasing versus something plain and straightforward this is how important your website's design is.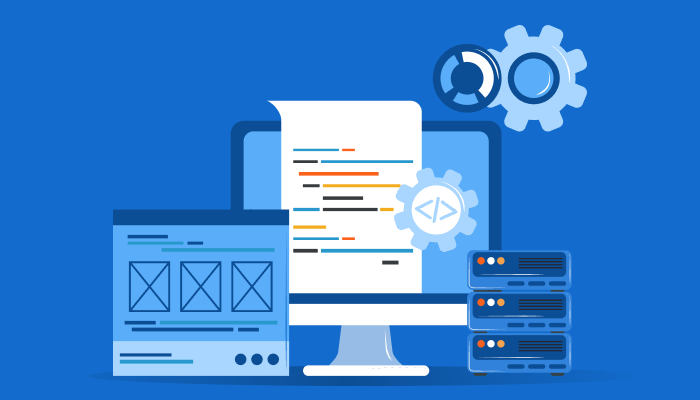 Now, given how easy it is to DIY these days, some people may choose to create a website by themselves. Others who can't do that might reach out to cheap designers who turn out to be quacks.
Creating a website is more than just building and designing a web page. A designer has to consider built in seo tool for better SEO rankings, writing, and content marketing, which will drive traffic to the website. This is why you must hire a website design company if you can't build one yourself or pay reputable people to do it for you. To build a notable online presence, we advise you to consider the variety of services a professional web design company offers.
A standard web design company will take care of the stress and complications involved in building an attractive, high-traffic web page, so you don't have to worry about it. Using website builder is not a better alternative either. Even though some of them offer you a platform to build your own site, it doesn't offer all services as a professional web design company would.
In this blog, we offer you a guide that can help you determine how legit that website design company you're thinking of hiring is.
Determining the Authenticity of a Website Design Company
Determine how legit the company you're going to hire through the following points:
Sniffing Out the Fakes
If you want a website you can boast is professional in both form and function, you must hire a dependable and reputable web design company. In this huge market online there will always be plethira of offers to choose from. Opting for a service that will literally create your brand's image is a crucial step so it needs to be done with the same sincerity.
However, therein lies the problem, how can you tell the company will do a great job? Keep reading to find out.
Too Cheap Rates
Everyone loves to get away with a good bargain, which means paying less for more. So when a person who needs a website but has no technical know-how sees a web design company offering very low rates relative to the competition's, they grab it with both hands.
They don't know that your money will only be able to afford rudimentary web design with a cheap web design. In such a case, you'll most likely have to spend more money on the website later on, so why not just invest cash at a good design company.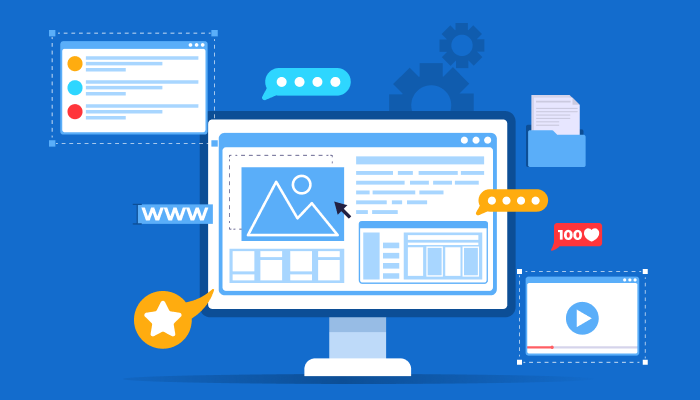 Full Payment Upfront
Should you put your trust in a website builder service provider for web design that wants you to pay for their services in full before they start any work on it?
A legitimate company will usually ask for a deposit first, after which an agreement will be reached on the payment plan and thus will remain valid until the website is finished.
Too Many Tech Jargons
People who seek a web design company probably do so because they know their limitations, and some companies exploit that by using too much tech-speak in their project pitch.
This will lead to the client agreeing to something they have to pay for but barely understand.
Create Your Website with Easy Drag and Drop Builder Sign Up 14 Day Trial
Absent CMS
If you pay a web design company that lacks a built-in content management system, you can consider yourself properly swindled. This makes it easier to edit your website's content yourself rather than pay the fraud company more money to take care of it for you.
Conclusion
If you come across a company with one or more of those qualities, it's best to give them a hard pass while you patiently look for a better one. Fortunately for you, we have done the research, so you don't have to. After comparing several design companies, we settled on NinjaSites, as the number one.
NinjaSites is a website-builder software that enables you to craft custom, sleek and professional websites. With this intuitive software, you can build unique websites and get SEO tools to improve page visibility.
That's not all; NinjaSites will also protect your sites from malicious activities with free ssl certificate and still help manage your content with its inbuilt CMS. Indeed your company or brand's reputations are in good hands if you choose NinjaSites.
What Makes the Best Website Builder Software?
#1
Create unlimited websites and landing pages using the visual drag-and-drop builder with no code
#2
Add unlimited domains, web pages get free SSL certificates, and built-in SEO
#4
Improve page rankings with built-in SEO tool, NinjaSEO
#5
Choose from a number of pre-built templates to build fast, responsive websites
#7
Increase your web page loading speed with edge servers located in 6 locations
#9
Unbelievable pricing - the lowest you will ever find
#10
Everything your business needs - 50 apps, 24/5 support and 99.95% uptime
Join the SaaS Revolution
All-in-One Suite of 50 apps

Unbelievable pricing - ₹999/user

24/5 Chat, Phone and Email Support