Top 5 Advanced Website Maker Benefits
Advanced website builder actually builds your website for you. Here are 5 advanced website maker benefits that you can get when you use a website maker.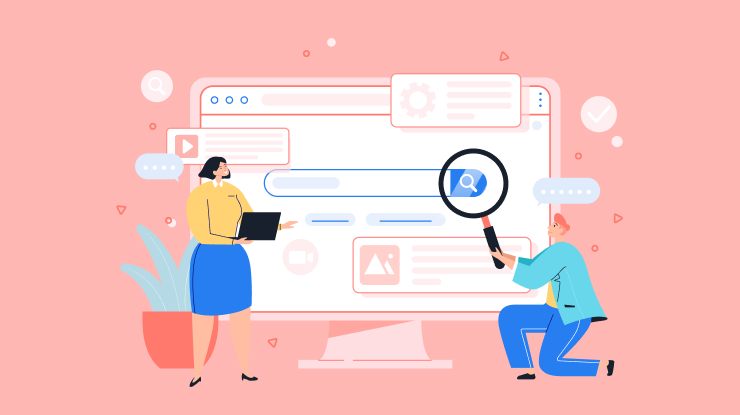 Appearances matter, especially when it comes to your brand's website. Your website is your business card. If it looks good, you can be more confident about your business. People will visit a website that looks packed with great content and shows you know your stuff. It means you can build trust quickly with your prospects. A well-designed website keeps you looking professional and more likely to convert leads into sales. Remember, your website is your audience's first impression of your business. Therefore, it's essential to give it the best chance to succeed.
Fortunately, thanks to advanced website makers, creating a great-looking website is not too difficult nowadays.
What Is an Advanced Website Maker?
Advanced website builder actually builds your website for you. It takes the concept of easy website design a step further, offering more customization and empowering you to build a website without knowing any coding.
The process is simple:
You choose from a few website templates and add content

The website maker makes sure your website looks good and is easy to navigate.
An advanced Website Maker is a way to go if you're looking for a more customized or uniquely designed website. You'll have more customization options, and you'll also be able to add interactive components to your website. These services build a website and provide you with a website address and hosting at a set monthly cost.
As your business grows, you can invest more in a custom design that matches your branding, or you can stick with the starter website you started with and leave the rest to your designer. Other advanced website builders offer a more comprehensive range of functionality and the ability to integrate with third-party services, like Shopify.
Why Use an Advanced Website Maker?
Advanced website makers offer two significant advantages over their easy counterparts, the advantages include:
1. Better Customization
Advanced website maker offers more control over design and functionality. They also allow you to use third-party services like eCommerce, payment processing, or a message center.
2. Better Support
Advanced website makers offer more support than easy website makers. If you want to build a business website — and want it to look good — you'll enjoy the option of being able to ask the makers of the software questions. They'll also be able to help you edit your website and fix any bugs that occur.
So, if you're ready to invest in your business and build a website that will grow with you, an advanced website maker is the right option for you.
Advanced Website Maker Benefits: Top 5 Things You Can Get
Before you decide to utilize an advanced website maker, here are some of the benefits you can certainly experience with the same :
1. Superior Content Management
If you are in a hurry to get things up online, you can rely on a website builder to help you out. But you will need an advanced website app build when you want better control over your website. You can add images of products and detailed descriptions of products and services.
The advanced website-making platforms will also allow you to manage your website's contents. Through the content management system (CMS), you can easily add more images, modules, and other contents that you want. You can also ensure that your website is up to date.
2. Easy Updates and Maintenance
On your website, you may have so many pages with different contents and key ones like landing pages. But with the advanced website makers, you can easily update and maintain your websites. Even beginners can easily build effective pages with landing page creator , update and maintain the entire website all by self. With basic knowledge about the Internet, you can update your website through the CMS.
3. Design Choices
Many website builders will let you select from pre-designed website templates. But if you want something that matches your brand, you may want to consider an advanced website maker. One of the benefits of a website maker is that you can choose from a variety of templates that professional web designers build. You can customize the template to match your site's theme or brand. You may even be able to get a unique, one-of-a-kind design for the website.
You may also be able to add motion graphics and video clips to your website. With an advanced website maker, you can customize everything from how your website looks to how it operates.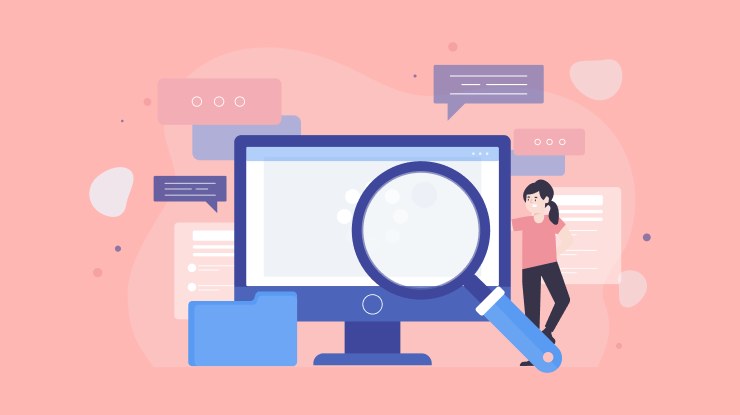 4. Easy-to-Use Platform
One of the first things you should consider in choosing a website builder is its simplicity. If you are a beginner, you surely will not want a builder that is complicated to use.
Fortunately, most of the advanced website makers today are easy to use. These advanced website makers come with detailed tutorials that you can follow. Some websites even have a customer support service where you can ask for advice if you are having trouble using the website.
5. Bonus: Low Maintenance
When choosing a website builder, the more you have to do, the better. After all, if it's hard work building your site, you must have a good reason to stick with it.
Many of us have tried-and-true programs we use for design purposes, and switching to something new is always challenging. Fortunately, there are advanced website makers that can easily be used without graphic design skills.
Perhaps the best part of an advanced website maker is that you will not have to deal with coding, which is usually a steep learning curve. You can easily add content and images, set up menus and features, and manage each aspect of the site and its content.
Is It True That Advanced Website Designers Are Expensive?
Advanced website makers aren't as expensive as you might think. Websites range from free to hundreds of dollars per month, depending on how much you need in a website.
For example, you'll find an easy website maker is free, but they don't offer advanced customization options. You'll also find other free options that aren't designed for business websites.
Create Your Website with Easy Drag and Drop Builder Sign Up 14 Day Trial
There are also advanced website makers, like NinjaSites, that are optimized for business and offer advanced features at an affordable rate.
Conclusion
Building a website does not have to be that too complicated. An advanced website maker will provide top-quality support, the ability to design your website, and the ability to customize your website. Traditional website makers might be simple and easy to use, but they lack some crucial features that a site should have.
An advanced website maker can help you get most of the features you do with traditional website makers and more. If you are ready to get a professional website, then an advanced website maker is the right solution for your business.
NinjaSites should be one of the best website builder software you should consider. We offer all the website maker benefits mentioned here and so much more. Sign up for FREE today and start growing your business.
What Makes the Best Website Builder Software?
#1
Create unlimited websites and landing pages using the visual drag-and-drop builder with no code
#2
Add unlimited domains, web pages get free SSL certificates, and built-in SEO
#4
Improve page rankings with built-in SEO tool, NinjaSEO
#5
Choose from a number of pre-built templates to build fast, responsive websites
#7
Increase your web page loading speed with edge servers located in 6 locations
#9
Unbelievable pricing - the lowest you will ever find
#10
Everything your business needs - 50 apps, 24/5 support and 99.95% uptime
Join the SaaS Revolution
All-in-One Suite of 50 apps

Unbelievable pricing - ₹999/user

24/5 Chat, Phone and Email Support