Tips for Building the Best Business Website
Get the best tips for building the best business website. Our guide will help you create a website that is engaging, easy to navigate and professional.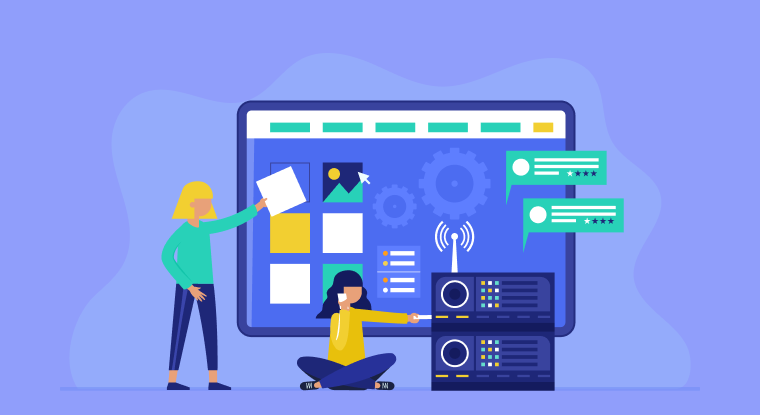 The internet is taking over; hence a website is a great business asset. Whether you run a roadside restaurant, coffee shop, or any other kind of business, a simple website is a key factor that can contribute to your success. If your business does not have perfect website to engage your niche audience, you could miss out on many profitable opportunities. The entire website creation process can be challenging, but don't jerk off your head yet!
This blog will reveal simple tips that you can adopt to build the best website for your business. Of course, carefully adhering to the tips here will influence your overall branding rather than just getting you set online.
How to Build the Best Business Website?
Here are a few tips for building a professional and user-friendly website: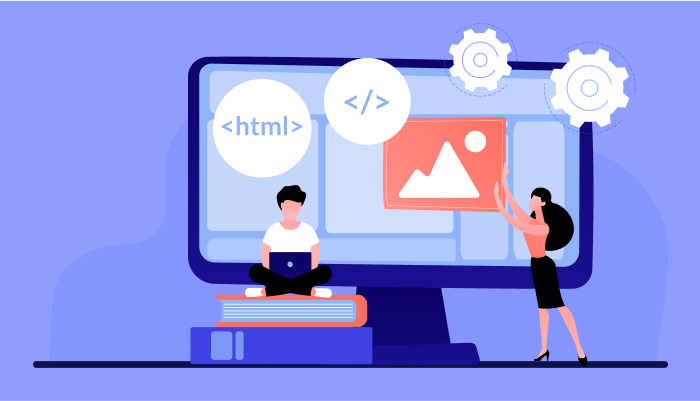 1. Get a Reliable Hosting Platform
A business might have a great website to support its marketing activities, but if the hosting platform isn't reliable, it's a negative impact. The hosting platform of your website is similar to the foundation of a building. When the foundation of a building is not solid, the building will be short-lived. So when building a website with a website builder for your business, ensure you get hosting space with a web host that assures 95% uptime and avoids anything below 95%.
Uptime is an essential aspect because if a customer visits your business website and gets an error message like a custom 404 template – that's a turn-off. It means you've lost a lead. However, aside from considering the uptime of a hosting platform, other things include customer support, traffic limits, website data security, and storage space. In addition, a hosting platform can offer both shared and dedicated hosting; hence depending on the size of your business, budget, and level of satisfaction, you can select one of the two offerings.
2. Secure a Simple Domain Name
Simplicity is an essential for your business brand assets, including your website. Your website domain name also known as your website address, is the gateway to your business online. Therefore, it must be simple and make a lasting impression. An easy to spell domain name is to be opted for. Apart from that it should neglect numbers and signs. Last but not the least one should ensure that domanin is short and quick to remember.
As a professional business, don't select a domain name that won't reflect your business in the URL – be strategic about domain name selection, as it is an important aspect of the website for your business.
Build unlimited domains with the NinjaSites best website builder and manage them all from the same dashboard.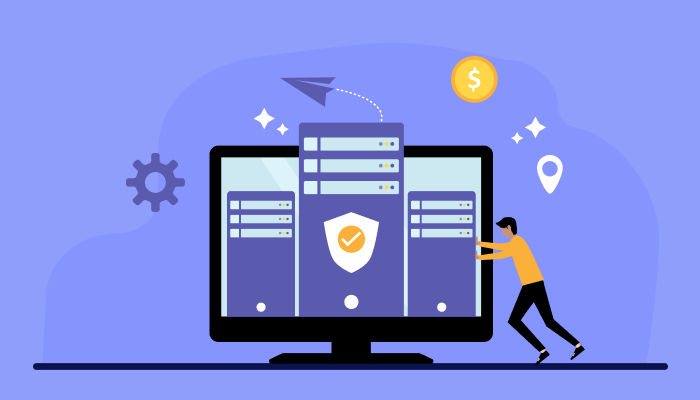 3. Adopt an Appealing & Interactive Design Template
You can't stop securing a domain name for your business website; you need a design template to provide a website structure. The design template you choose for your business website helps the website stand out from the competitors. A website design template will be a life-saver if you don't know how to code. A design template fully customizes the entire website's color, fonts, design elements, and scheme. Millions of website templates are available on the internet, whether premium or free templates.
However, premium templates seem to serve diverse purposes, and you can get a licensed template as cheap as $50 (one-time payment). When adopting a design template, you should carefully lookout for overall responsiveness, functionality, and security. Every business owner shouldn't overlook the level of security the selected template carries. This promises the encryption of all the data on the website.
4. Implement a Content Management System
In the website development space, a CMS is popularly referred to as Content Management System. The CMS harbors the content for your business, enhances the communication with website visitors, and maintains the website. In addition, it helps to aggregate and manage all the website content in one spot. Different content management systems are designed for several purposes; therefore, the business owner is responsible for selecting the CMS that fits her business. WordPress is the world's leading content management system due to its flexibility, pocket-friendliness, and wide acceptance by website designers to put these tips into perspective. Other CMS include Wix, Drupal, Joomla!, Squarespace, etc.
Create Your Website with Easy Drag and Drop Builder Sign Up 14 Day Trial
5. Conduct Full Optimization for Search Engine
A business website is completely useless if it's not search-friendly. Search Engine Optimization is a process to ensure that search engines index and rank your business website. After indexing the website, it displays it to search engine users based on keywords used by specific users. The more helpful your website and content are, the more your site will show up on the search engine result pages (SERP). Conducting SEO for your business website is quite challenging and requires consistency. And these processes include; embedding internal/external links throughout the website, having great business reviews, and keywords usage.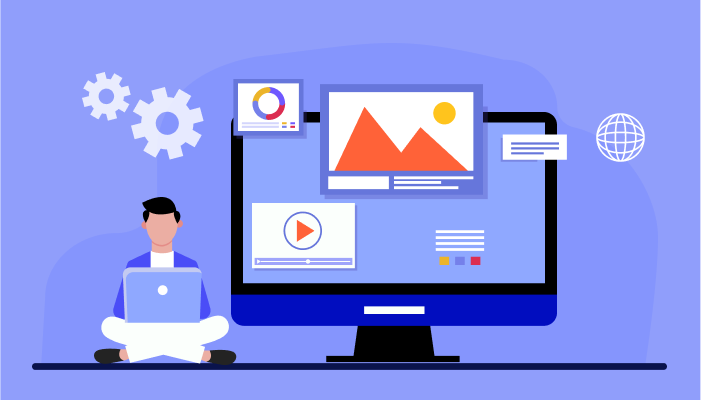 6. Install Web Analytics Tools
Upon completing the search engine optimization process, the next step for building a business website with a website maker is to install a website analytics tool. The essence of an analytics tool on your business website cannot be underestimated. Once the website is fully optimized for search engines, traffic may begin to flow in; hence there is a need to track the overall performance of the business website. With a dedicated website analytics tool installed on your business website, it's easy to track and analyze data automatically. While at this, the business owner can determine what content, web page is the most visited and how the less-visited ones can be improved.
Conclusion
You can see that creating a business website may not be as simple as ABC. Instead, it's a dedicated effort you need to engage in thoughtfully. However, if you carefully follow these well-grounded tips in this article, you have a great chance of excelling in your business. Remember, your business website is a great tool, and it is more necessary in this age than ever. To ultimately tap into the wealth of the internet, you need to build a website for your business today!
What Makes the Best Website Builder Software?
#1
Create unlimited websites and landing pages using the visual drag-and-drop builder with no code
#2
Add unlimited domains, web pages get free SSL certificates, and built-in SEO
#4
Improve page rankings with built-in SEO tool, NinjaSEO
#5
Choose from a number of pre-built templates to build fast, responsive websites
#7
Increase your web page loading speed with edge servers located in 6 locations
#9
Unbelievable pricing - the lowest you will ever find
#10
Everything your business needs - 50 apps, 24/5 support and 99.95% uptime
Join the SaaS Revolution
All-in-One Suite of 50 apps

Unbelievable pricing - ₹999/user

24/5 Chat, Phone and Email Support