10 Website Building Tips that Helps you Stands Out
Learn how to build a website that stands out. Get 10 Website Building Tips that Helps you Stands Out and make your own website today.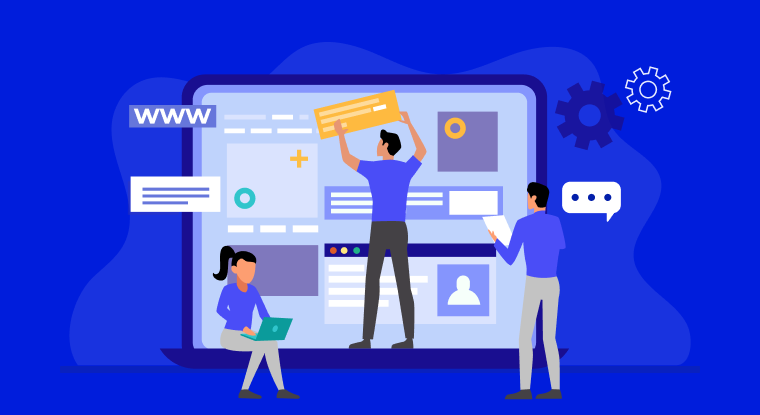 A website can be a precious platform to grow your business from local to global. Whether you are an active professional seeking to promote your business, or a social influencer looking for a sizeable chunk of the 7-billion+ internet user base, a well-designed website is critical to catching digital attention. Here are ten straightforward tips to get it right.
Make High Quality as your Top Priority.
Did you know that the average digital visitor takes less than 3 seconds to decide if your website is worth exploring? That's three measly seconds you get to create an impact. And this is why you should spend top dollar to deliver quality. Content, ease of use, imagery, links – every aspect of your website should be uncompromisingly committed to the best quality, so you are never found lacking in those three critical seconds.
Now, this may sound like a tall ask. Fortunately, leading website builder platform like NinjaSites can help, as they are strategically designed to focus on the quality aspects of your website.
With NinjaSites, You Can Expect:
A professional-looking website with free ssl certificate.
A simple to use, drag-and-drop interface.
Mobile-friendly and responsive web pages powered by java scripts.
Interactive Forms for higher user/ customer engagement.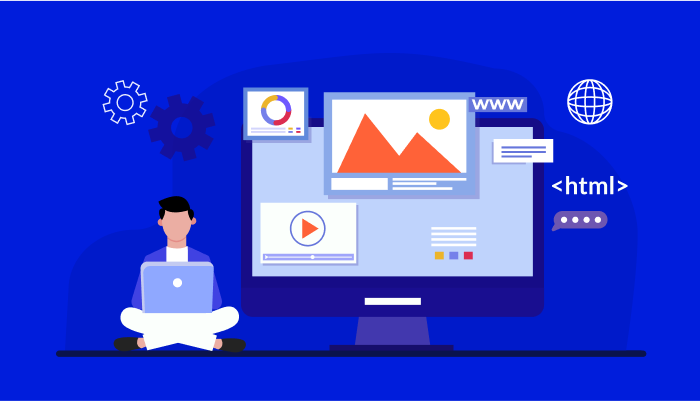 Yes, this is the kind of app that has you create high-quality websites in minutes without any coding skills!
Use Customized Images to Create a Lasting Impression.
Digitization of business also means more information is being "dumped" on the average user. So if you want your information to be impactful without being swallowed in information overload, be sure to make friends with visuals.
Visuals can be of many types – photographic images, vector art, doodles, graphics, infographics, and plenty more. With this, it can be easy to get lost in the chaos created by too many choices. NinjaSites empowers users with its own image library – a digital repository of graphics, visuals, logos, and more, to consistently impress your viewers. The library is also stored in the cloud, so you can access it on the go.
With just a little bit of planning, you can avoid boring stock images and use NinjaSites to introduce customized, high-quality imagery for eye-catching websites.
Focus On Design
In 2022, the informed visitor expects both form and function with every website. So if your site looks shabby, they may well use that critical 3s to move on to a potential competitor!
A website designed by NinjaSites automatically enjoys two major advantages.
A clean, professional-looking page layout designed by the intuitive (in-built) editor. This can also include strategically included forms to enhance user interaction.

Use of image library for a consistent look-and-feel across multiple web pages which you creates by webpage builder. The library supports popular image formats (jpeg, png, gif, webp, svg), collectively stored on the cloud, so you can access them anytime to make a memorable impression.

They work together to provide your website visitors with a superior brand experience.

Enthrall your Visitors with Interesting Elements.

A mediocre website reeks of monotony with the same content-visuals-content drill. But it's easy to spruce up your website with NinjaSites using just a few clever tricks.
Here are some examples:
Pick a memorable domain name that stays with your audience. NinjaSites enables you to create multiple websites, each with its customizable domain name, so your audience is least likely to forget you.

Use (mobile) responsive pages to invite a larger audience. In 2022, mobile internet users far outnumber conventional PC or laptop users.

Introduce fun elements like votes, quizzes, surveys, and more – all easily designable using web forms to engage your audience.

Add interactive visual elements – like alluring contact forms – to quickly catch their immediate attention. As a bonus, you can also use this as a powerful lead generation tool for your business!

Grow your business through fuss-free order forms made accessible on your website.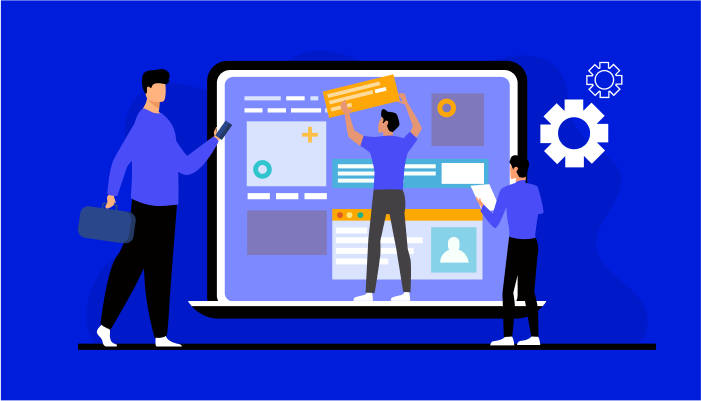 As you can see, there's a lot more to NinjaSites than mere website building. Never Underestimate the Power of Animation. This is a continuation of the keep-it-interesting mantra. With NinjaSites, you can quickly introduce gripping animations to liven up your web pages through java scripts. In fact, you can even use this feature to provide a consistent look and feel for your website – like logo, font, and colors – to deliver a superior brand experience.
Never Underestimate the Power of Content
If Content is King, then SEO is its worthy queen. Here, NinjaSites provides you with a whole kingdom of features to consistently produce compelling content to engage your audience.
This includes a centralized content management system (CMS), a Content Delivery Network (CDN) to reduce latency (remember that 3s rule!), an built in seo tool for quality improvements, and website analytic tools to study and optimize your site's performance at frequent intervals. Together, they empower you to build a thriving website without any experience.
Keep It Constantly Dynamic and Updated
If you're familiar with owning and managing a website, then you understand the pain associated with frequent updatBut, on. On the other hand, an old website indicates neglect. With NinjaSites' CMS (content management system), you no longer have to shut down your entire website to make updates. This helps you promptly keep things dynamic (like introducing new promotions) and updated (like your contact solutions).
Consciously Decide to Build Trust.
Today, almost every other business owns a website. Unfortunately, not all of them are secure. If your website is compromised, your audience suffers as they too may be vulnerable to virus attacks and hacks while browsing your site!
Learn about 5 Ensuring Tips and build trustworthy website for your business.
NinjaSites ensures this is almost impossible with its encryption features (like a free SSL certificate). You can use this to make your website an impenetrable fortress, strengthen your credibility, and attract a larger audience for your eCommerce business.
Testimonials
In this world of social media, unofficial testimonials are a dime a dozen. So if you want to spread the good word, ensure you include plenty of encouraging testimonials from satisfied customers.
Create Your Website with Easy Drag and Drop Builder Sign Up 14 Day Trial
Here are two simple tips to get this right:
First, Include detailed services administered to the customer. (Testimonials can and should act like hidden promotions!) Second, Include customer details where possible (like pictures, social media for further questions, and so on). This will strengthen the credibility of the testimonial. But of course, ensure you have the customer's permission to share this on your website without compromising their privacy.
Learn more about ssl certificate importance and get free SSL certificate with Ninjasites to secure your website and visitors data.
Show Us Your Face.
At the end of the day, it's no fun interacting with a machine. So, strengthen the "human connection" in your website with personalization. Here, you can use NinjaSites' features to introduce pictures (like team photos), or stories (like those of the company founders), to personalize your website. When your audience can identify and connect with your team, they can become more receptive to your commercial business.
Why NinjaSites is The Website Builder Software Your Company Needs?
Are you looking for a business-friendly website solution? NinjaSites is available with two flexible options.
Free for up to 10 users. This is ideal for growing businesses with a sizeable team.
Buy an entire suite of business-friendly apps (37 and counting), for $14.99. This is ideal for startup businesses that quickly automate key business processes.
What Makes the Best Website Builder Software?
#1
Create unlimited websites and landing pages using the visual drag-and-drop builder with no code
#2
Add unlimited domains, web pages get free SSL certificates, and built-in SEO
#4
Improve page rankings with built-in SEO tool, NinjaSEO
#5
Choose from a number of pre-built templates to build fast, responsive websites
#7
Increase your web page loading speed with edge servers located in 6 locations
#9
Unbelievable pricing - the lowest you will ever find
#10
Everything your business needs - 50 apps, 24/5 support and 99.95% uptime
Join the SaaS Revolution
All-in-One Suite of 50 apps

Unbelievable pricing - ₹999/user

24/5 Chat, Phone and Email Support