All about a Drag-And-Drop Website Building Option
Looking for an easy way to create a website? Drag and drop website make it simple and fast. Learn all about how they work and find the best one for you.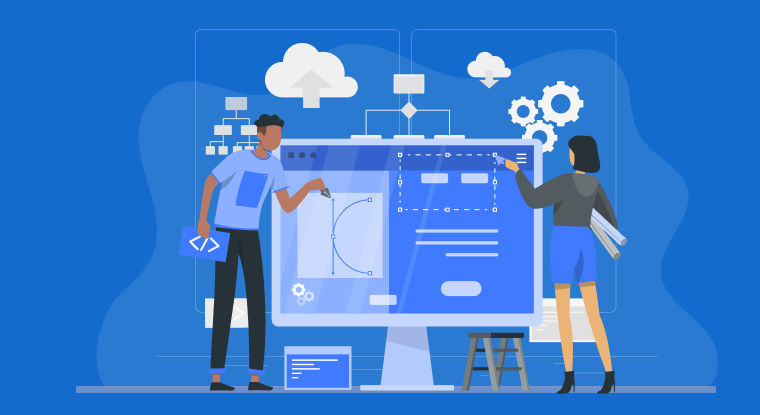 The increase in the popularity of drag-and-drop interfaces is due to the expansion of their role. Internet users are now interested in learning development and creating custom software without learning to code, so several reliable drag-and-drop interfaces have emerged in the last few years.
The drag-and-drop interface is a type of graphical user interface that allows users to quickly and easily create custom software by dragging and dropping various elements to create professional websites.
However, some concerns about the reliability of drag-and-drop interfaces in building efficient custom software have been raised. This blog will look at drag-and-drop websites and other platforms and how they can help you build a wide range of custom software applications.
How Does a Drag-and-Drop Website Builder Works?
In computing, drag-and-drop is a method of moving or copying data— usually text or files— from one location to another using a graphical user interface (GUI). The data to be moved or copied is selected using a pointing device (such as a mouse) and then carried to the desired location and dropped or released. A graphical user interface, or GUI, is an interface that uses visuals instead of text to help you interact with a computer. This can include icons on your desktop, the ability to rearrange widgets on your phone, or connecting two files. GUIs provide a way to engage with a computer without typing commands, making them more user-friendly.
Audiovisual cues are used to help users interact with computers. This can be something as simple as an icon on your desktop or something more complex like being able to rearrange widgets on your phone. These cues help you engage with the computer without entering any text. The significance of drag and drop builder tools can be seen in the massive growth of the software market. In 2019, the software market for drag-and-drop tools was $790.39 million and was expected to reach $1,128.82 million by 2027. This shows more and more people are using these tools to create software, indicating that they are easy to use and effective.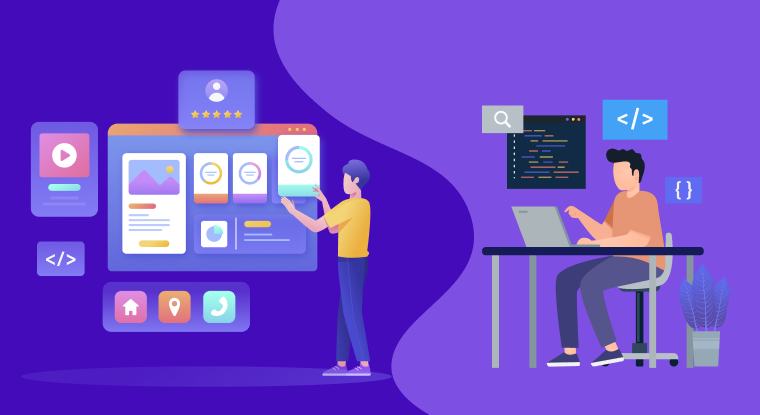 Is Drag-and-Drop Option Better than Coding?
Drag-and-drop app builders are a great option for those who don't have coding skills. With these tools, you can create custom software and websites quickly and easily without starting from scratch. The drag-and-drop feature of modern website builders makes it possible for even non-coders to build websites quickly and easily. These platforms provide various plugins to support the development of even complex websites. Convenience is also one of the main factors that drag- and-drop website builders are becoming so popular. However, these features have limitations regarding the complexity of the design that can be achieved. For more complicated designs, web developers will still be needed. Some build websites using the easier method and will still have an online presence for their hobby or small business. But, these pages will not be as effective as ones made by professional web developers in terms of sales, traffic, and functionality. The reason? There are only limited templates available to choose from and edit with drag-and-drop builders, so making your website stand out from others can be difficult. When a web designer or developer designs a website, it can turn any idea into a reality, no matter how complex. So while drag-and-drop website builders are becoming more popular, they are not yet able to replace the need for web developers and web designers. While these builders make creating a website easier, they still require the skill of a trained professional to create a truly successful website.
Create Your Website with Easy Drag and Drop Builder Sign Up 14 Day Trial
Conclusion
website development is the process of creating a website. This can include anything from coding to creating the design and layout of the site. Unless the builder or program's drag-and-drop features are powerful enough to mimic a team of developers, you will still need a team of web designers and developers to create an administrative panel for your website that will meet all your requirements.
The demand for software developers is increasing as the use of software continues to grow in every economic area. The need for IT software is growing faster than the supply of its creators and developers, causing a shortage of digital skills.
However, with simple, quick-to-learn drag-and-drop platforms (often called no-code platforms), non-specialized business people may now create custom software and processes for themselves for personal and professional reasons. They can learn to create platforms through the drag-and-drop tools accessible features.
Plus, even with adjustments, users can simply maintain them. Therefore, if you want to create custom software, you should not hesitate to use a no-code platform.
Make Your Website Nice with NinjaSites Create a drag-and-drop website like the professionals with NinjaSites today! Sign up on our website and get free usage for up to 10 users!
What Makes the Best Website Builder Software?
#1
Create unlimited websites and landing pages using the visual drag-and-drop builder with no code
#2
Add unlimited domains, web pages get free SSL certificates, and built-in SEO
#4
Improve page rankings with built-in SEO tool, NinjaSEO
#5
Choose from a number of pre-built templates to build fast, responsive websites
#7
Increase your web page loading speed with edge servers located in 6 locations
#9
Unbelievable pricing - the lowest you will ever find
#10
Everything your business needs - 50 apps, 24/5 support and 99.95% uptime
Join the SaaS Revolution
All-in-One Suite of 50 apps

Unbelievable pricing - ₹999/user

24/5 Chat, Phone and Email Support