The Dynamic Website Importance for Your Business
A good website is one of the most important things for any business. Read this blog on dynamic website importance for your business.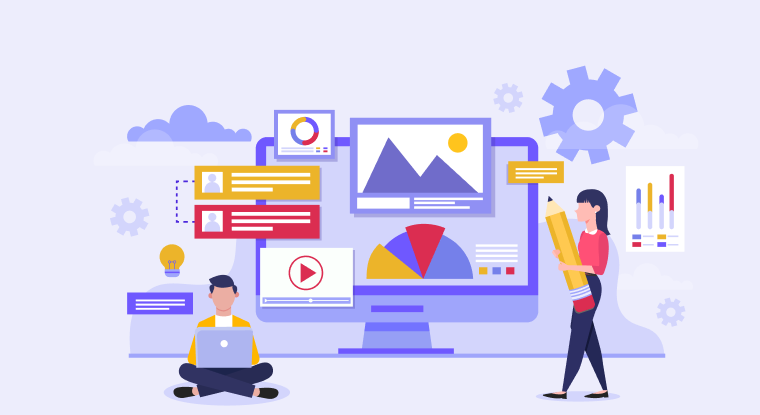 Personalization is crucial when you want to market your brand online effectively. Users today enjoy seeing online content that is customized based on their needs and preferences. But how do you do this? You do it by setting up a dynamic website. What is it then?
What is Dynamic Website Content?
Dynamic website content has been around since the early days of the internet. However, today it is more important than ever, as users expect their website interaction to be more personalized and engaging. Dynamic website content refers to content on your website that is based on user preferences rather than predetermined data.
Use the AI Content Writer to generate unique content as per your requirements. It is generated by software programs that are carefully designed to execute various actions, such as collecting information from the users, changing the website's design, the content, and so on. This content may also be displayed in a certain way based on the user's location, browser, language, or any other factor that the website can collect.
When creating a dynamic website, developers create scripts that can respond to various actions. These scripts can be linked to various actions such as user interaction, page interaction, and triggering events based on time, location, or other factors. Using these scripts, web designers can create a personalized experience for their users.
The Benefits of a Dynamic Website
Now that you are familiar with what a dynamic website is; here are some of the benefits of a dynamic website: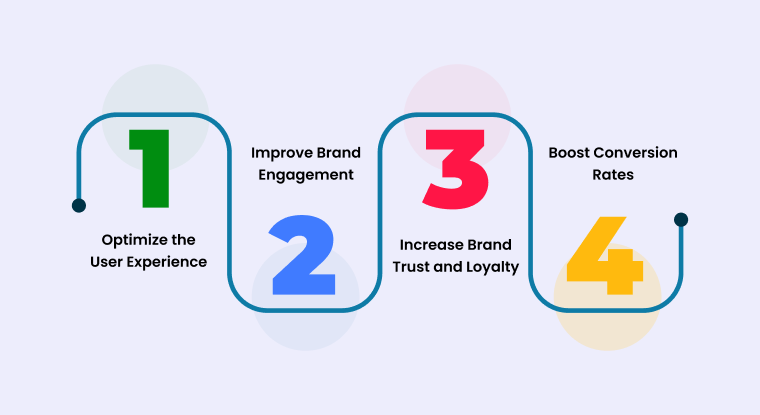 Optimize the User Experience
A dynamic website allows you to maximize your website user experience by providing them with content and design that is more relevant to them. It lets you build a more interactive website and a better brand engagement with your users.
Dynamic websites can adapt better to the requirements of the user. This means that the user will have a more tailored and personalized experience.
Improve Brand Engagement
More often than not, website visitors are usually the ones that determine your brand's reputation. And this is where dynamic website content helps a lot! By providing dynamic and interactive content, you can better tell your brand's story and engage your users.
Increase Brand Trust and Loyalty
A good relationship with your customers is the keystone to a successful business. Dynamic website content allows you to show who you are and build a strong relationship with your customers. Therefore, it also allows you to create more trust and loyalty by showing off your best attributes to your customers.
Boost Conversion Rates
Dynamic websites allow you to create highly personalized landing pages tailored to your users' needs and preferences. This leads to higher click-through rates and conversion rates, as well as a higher conversion rate.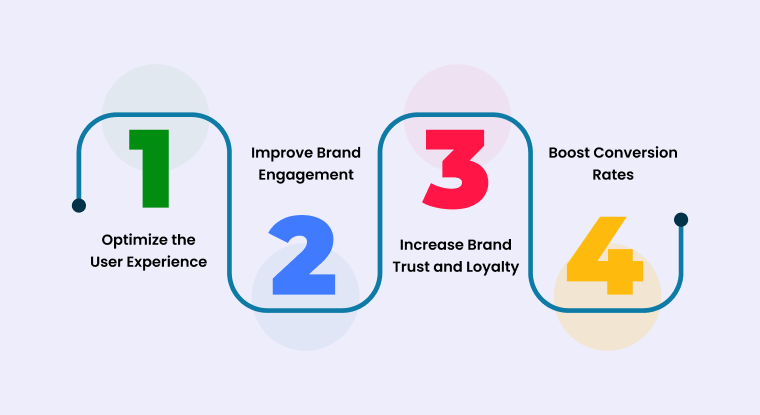 Best Practices to Setting Up Dynamic Website Pages
Here are some of the best practices to follow when setting up dynamic content on your website:
Understand Your Customers and Their Needs
It is of utmost importance that you fully understand who your customers are and their needs. This allows you to create a more effective marketing strategy and a design that will appeal to them.
Be aware of the latest market trends and consumer preferences. This helps you understand what users want and allows you to create a more interactive website.
Dive Deeper Into Your Data
Now that you know your customers better, you could dive deeper into your data to determine how to enhance your website further. You could track your website activities, find out more about the users, and generate a unique user experience and more attractive website that will increase your conversion rate.
Fill Up the Gaps
You should also ensure that your website is complete with your information to show user as professional websites. It includes a contact form allowing users to send their queries or comments. This way, you can establish better communication with your customers and help them navigate your website easier.
Align Website Content With Your Business Strategy
It is important to align your website content with your business strategy. By doing this, you can align your website with your business objectives. Knowing your business strategy also allows you to determine the kind of user experience you want to create and the content you need to make.
Create Your Website with Easy Drag and Drop Builder Sign Up 14 Day Trial
Track Your Progress and Build On It
As you continue to track your performance with website analytics, you will be able to build on your successes and make the necessary adjustments on the way. This allows you to make your website more relevant to your users, improving your conversion rate.
Bottom Line
Dynamic website content is no longer a new concept. In fact, it is rapidly becoming the standard in online marketing. You must build a website that engages and interacts with your users. It is time for you to improve your customer experience by creating a dynamic website tailored to your customers' needs and preferences.
NinjaSites is the best website builder software today. We are trusted by over 30,000 businesses globally. You can build visually-appealing websites effortlessly without any experience in programming or development. Get started now.
What Makes the Best Website Builder Software?
#1
Create unlimited websites and landing pages using the visual drag-and-drop builder with no code
#2
Add unlimited domains, web pages get free SSL certificates, and built-in SEO
#4
Improve page rankings with built-in SEO tool, NinjaSEO
#5
Choose from a number of pre-built templates to build fast, responsive websites
#7
Increase your web page loading speed with edge servers located in 6 locations
#9
Unbelievable pricing - the lowest you will ever find
#10
Everything your business needs - 50 apps, 24/5 support and 99.95% uptime
Join the SaaS Revolution
All-in-One Suite of 50 apps

Unbelievable pricing - ₹999/user

24/5 Chat, Phone and Email Support