Top 10 Easy Webpage Builder Tools for Your Business
Easy Webpage builder tools assist to design creative content for your business that can attract traffic at a higher speed. They offer you the best themes and templates that can be utilized to create great designs in one go . We have developed a list of these builders to select the top one to increase your business reach to target audiences.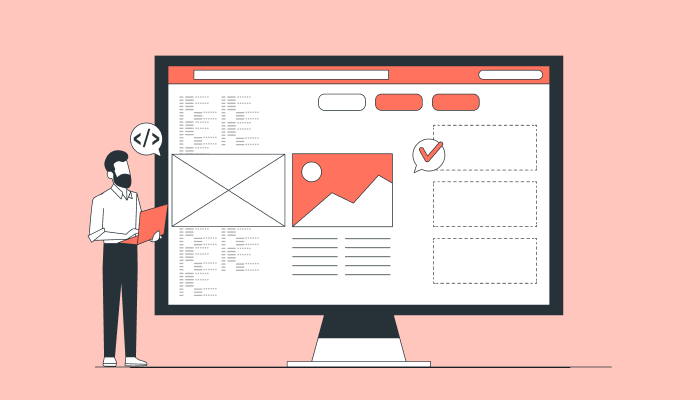 When someone thinks about website builders, two things come to mind that is affordability and ease of use. Building a web page is a tedious task especially if you don't have technical skills. Hence, here is our list of some top website builders that are going to help you to pick which is good for your small to mid-sized business.
Webpage Builder Tools: What's New
Nowadays, website builders have become the need of the hour due to their cost, creative and user-friendly features. So, for your business, there are many options to use for designing your website at an affordable price. Thanks to easy webpage builders to design websites, there is no need to be tech-savvy or coding knowledge bearers. Now, you can create your website with easily available free online tools or apps. Let's move towards our next section of top 10 easy website builder tools.
Top 10 Easy Webpage Builder Tools
Here is our list of the top 10 website build tools that will help you design your website as per industry standards and market demand.
NinjaSites
Our first pick in the top list is NinjaSites by 500 apps. This website builder tool offers you some out-of-the-box features:
Features:
Drag and Drop Builder: It uses drag and drop builder without any code to design the websites.
Unlimited Domains: It provides your business a chance to get free SSL and domains with unlimited offers to shine in the market. Even with this tool, you can also get built-in SEO.
Landing Page Builder: By using this tool, landing pages can be developed with ease.
Consistent and Responsive: NinjaSites offers you the facility of a consistent and responsive platform, where navigation is as smooth as a pie.
Additional Features: This website builder also offers you unlimited features like conference, phone systems and emails.
Get started with the leading Webpage Builder Tool today! Sign Up 14 Day Trial
GoDaddy
Next in our list of website builders is GoDaddy which enables users to design as per their requirements.
Features:
Control Panel: You can have easy-to-use control panels with this webpage builder.
Reliable Uptime: Here, one can have a 99.9% uptime guarantee with its reliability feature.
Shopify
Shopify is considered one of the largest e-commerce websites. It can be used as a web page builder also by users.
Features:
User-Friendly: With Shopify, businesses can create user-friendly websites to enhance their online presence.
Unlimited Bandwidth: With this webpage builder, one can have unlimited bandwidth.
App Integration: Businesses can have apps integrated with Shopify tools that can be an added advantage over other available tools.
HostGator
It is a leading webpage builder as per the feedback of users. By using this tool, one can avail of different types of web hosting plans.
Features:
Free Site and Domain: It can offer you a free site along with a domain to experiment with.
One-Click Solution: With HostGater, your business can have a one-click solution.
Zyro
Next is Zyro, which is the easiest way of developing a company website for non-technical people.
Features:
Professional Design Template: With Zyro, your business can make an impression through its professional templates.
Snap Design: Users want pixel-perfect web pages that are eye-catching also. Hence, to resolve this issue, Zryo offers a snap design element for your business.
AI Content: With its AI writing feature, one can customize text as per SEO guidelines to make a good impression over the visitors.
Canva
Another tool on our bucket list is Canva to make a one-page website for business events.
Features:
User-Friendly Editor: Canva offers you the chance to be your editor to design the website. Now, you can enjoy this feature of Canva to improve the creativity of web pages.
No Coding Required: Have you wondered that with Canva, there is no need for any technical expertise or coding language? Yes, you heard it right, now build your own website without any coding knowledge.
Customized Template: It provides customized templates that are user-friendly to use for beginners to improve website traffic and increase the conversion for the business.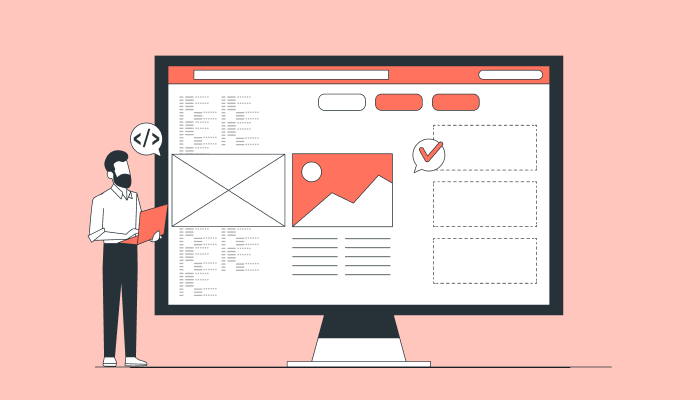 Duda
Duda is popular for its professional webpage-building capabilities in terms of its SEO and speed features among users.
Features:
Responsive Design: Businesses can have a responsive design with Duda features to look great on every page.
Integrated Platform: Duda is known for its best efforts in integrating the SAAS platform that can be used by firms operating in apps and software.
DudaFlex Editor: With this feature, anyone can use their editing capabilities to dream design their websites.
Hubspot
Here, you can build an engaging yet professional website. It has many benefits for the users to design scaled business websites.
Features:
All-in-one CRM: It offers integrated CRM services including sales, marketing, and IT for designing websites. So, here you can store all key information related to your customers as well as your business.
Built-in Network: This tool provides a built-in content delivery network to the users.
Optimized Website: This tool offers the benefit of developing an optimized website for its users. Hence, one can easily customize their web pages as per the audience's demands.
Increase Traffic: Hubspot offers the surety of increasing website traffic.
Wix
As per feedback by users Wix is the ultimate website builder with minimal PowerPoint skills. Surprisingly, it is new for beginners, but it is true in every sense. If you have PowerPoint skills, you can create your website free of cost with Wix.
Features:
Cost: This website builder comes at free of cost for the users.
User-Friendly: Wix offers the ease-of-use to the people without any technical expertise.
Intuitive Drag and Drop Builder: This website analytics offer the benefit of an intuitive drag and drop feature that can be its USP.
Squarespace
Next tool for web page builders is Squarespace. It is greatly used for developing modern design-based websites. Below are several features:
Features:
Professional Touch: This tool can help you to create a professional website. As per the feedback by users, this builder tool is considered aesthetically pleasing one.
Customer Support: It offers customer support for helping out customers. This is also a good feature for website lovers to clear their doubts if any.
Easy Implementation: Users can easily execute this webpage builder.
Domain Search:Users can do domain searching with this tool easily.
Hosting: You can enjoy hosting features with this webpage builder.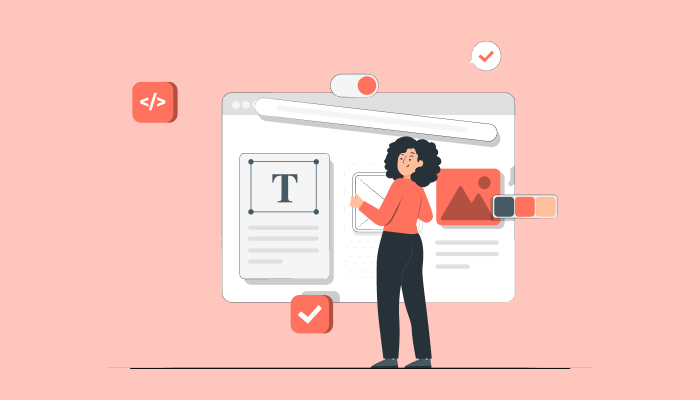 It's Time for Your Website to Look Competitive
Building a website for small businesses can be a challenging task, but with great website builders, this task can be made easy. To make your website more competitive in terms of organic traffic, you need to pick the top tool with updated features. These features should be well-aligned with your business goals.
Database storage
AI based
User-Friendly
Designs
SSL certificates
Control panel
Reliability
Web hostings
Event organizers
Conclusion
Before you leave, here are some pro tips to select our list of webpage builders. Each one has its features that are unique as per the needs and goals of the business. These features include drag and drop, responsive outlook, professional touch, 24*7 customer support, hosting events, etc. All these features, if used wisely, could help your business to become visual and invite organic traffic within a short period of time.
So, before choosing any webpage builder tool, these things should be considered by your business.
What Makes the Best Website Builder Software?
#1
Create unlimited websites and landing pages using the visual drag-and-drop builder with no code
#2
Add unlimited domains, web pages get free SSL certificates, and built-in SEO
#4
Improve page rankings with built-in SEO tool, NinjaSEO
#5
Choose from a number of pre-built templates to build fast, responsive websites
#7
Increase your web page loading speed with edge servers located in 6 locations
#9
Unbelievable pricing - the lowest you will ever find
#10
Everything your business needs - 50 apps, 24/5 support and 99.95% uptime
Join the SaaS Revolution
All-in-One Suite of 50 apps

Unbelievable pricing - ₹999/user

24/5 Chat, Phone and Email Support