Top 5 Tips to Make Site Better with Improved Website Builder
There are many improved website builders out there. But when it comes to choosing one, you need to make sure that it has all the features you need.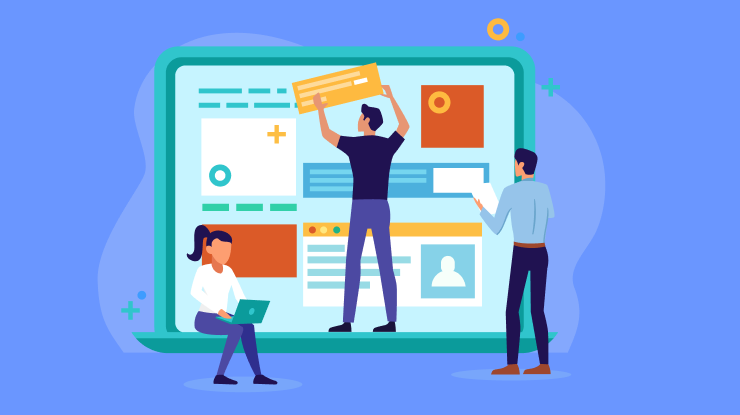 A website used to need substantial coding and arduous work to create. There are many more options available today. You can launch your website rapidly, for example, using a website creator. Whether you are a freelancer, blogger, or small business owner, a website creator enables you to create your website from the comfort of your home without needing outside help.
What is a Website Creator or an Improved Website Builder?
To understand how a website creator or a website builder works, you must first understand what it is and what are its key abilities.You can create websites without changing code using a program or website builder software. You can finish everything independently; you don't need a designer or developer.
Thanks to the specially designed drag-and-drop website creator software, you can quickly choose from many templates and alter them in line with your brand vision!
Why Improve Your Site?
The design, usability, and responsiveness of a website impact how a user feels about the company when they see it for the first time. According to Stanford University research on web trustworthiness, 75% of prospective customers base their assessment of a company on the design of the website. If a company can't make the connection right quickly, the visitor will go on to the next result in the search rankings. Thus, the responsiveness, functionality, and appearance of a website have an impact on customer retention.
Carefully go through the following points to understand the same:
1. Attractive to Investors
Staying relevant is crucial to developing enterprises . Most investors want to ensure a project develops before participating; they have long-term goals in mind. Using the newest design,strategic SEO with SEO friendly websites, and insights into development trends show the team's dedication to the task, familiarity with current business trends, and readiness to advance alongside its target audience. Additionally, an eye-catching website might aid your first impression during pitches and presentations.
2. Appealing to Mobile Users
The entire percentage of mobile Internet users has climbed by 20% over the last four years, from 30% in 2015 to over 50% in 2019. Because mobile users now make up most of the internet activity, company owners are losing out by being inattentive to smartphone visitors. Despite this, business websites typically only have minimal mobile responsiveness; either the website loads slowly, has a challenging layout, or is not designed for small displays.
Improve the website's responsiveness on mobile devices to increase smartphone traffic. Check to see if a website has a lite version for times when the network connection is shaky, that the text is readable, and that no significant tabs call for the user to hover the mouse over them or take any other action specific to computers.
3. Higher Conversion Rates
Unusable and slow websites are the most frequent causes of page abandonment. The majority of people, in reality, never come back after a negative encounter. To keep irate viewers from abandoning the page, the website's page load time can be sped up.
Additionally, by enhancing a website's functionality, you can improve its Google rankings because crawlers consider usability when indexing pages.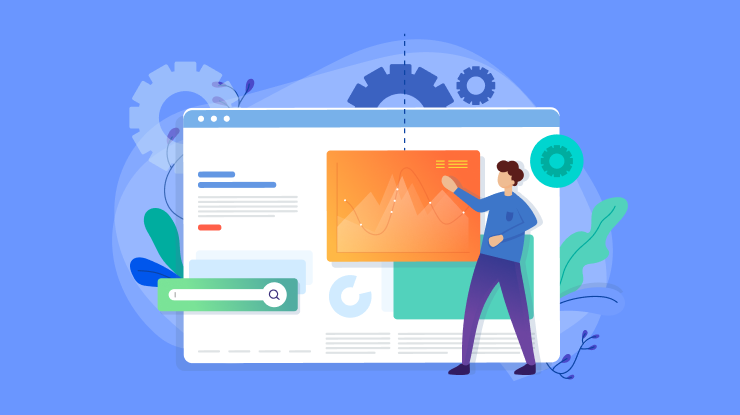 4. Minimal Maintenance
The quantity of technical debt and unattended issues and system flaws develops as websites age. The lack of regular quality assurance checks increases the possibility that minor issues may recur and cost money to fix. Additionally, updating the website's back-end enables the development team to replace antiquated and ineffective processes with more recent and efficient ones. It is possible to rely on automation when the website is updated often and avoid expanding the admin staff. Utilizing cutting-edge plug-ins and technologies will significantly lower the cost of maintaining your website.
5. Better Security
Currently, there are a ton of reports about website hacking and data breaches on the Internet. In addition to spamming customers on the company's behalf, infecting their devices with malware, or stealing their data, a security breach can damage a company's reputation in several ways. As content management systems and development methodologies get older, it gets simpler for hackers to get past the website's protection. As long as the content management system is updated, the business will be protected from online threats, and its reputation will remain unharmed.
6. Scalable
The development team encounters new challenges as business managers extend target markets, product lines, and service offerings. These difficulties include adding more graphic elements or web pages and expanding the database. You may also want to update the webpage with regional or linguistic content.
Changing website development and design processes is possible to make them more growth-adaptable. By investing in greater server power, business owners may welcome thousands of customers at once.
Why Use a Website Creator?
Using a website creator or generating website software is the best option for people and small businesses who want to establish a website without paying a high-priced professional. When using these all-in-one software solutions to create websites rapidly, users don't need to change the coding or site design.
5 Tips to Improve Your Site with a Website Creator
A lot of knowledge is available regarding how to enhance a website design. It can be tough to focus. Make sure to include the most pertinent website design advice available. Websites creators make the entire process of website creation easier than ever. By adhering to the following tips one can improve their site: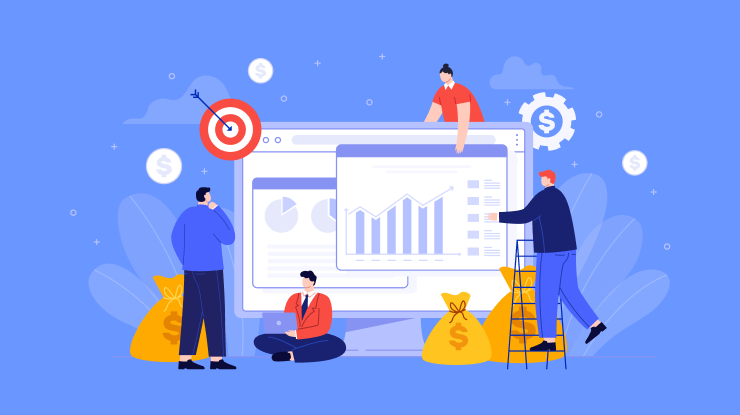 1. Basic Navigability
Consider this from the viewpoint of the user. How frequently do you visit a website and discover confusing navigation? Is it challenging to navigate the site? Are links, menus, and other content presented everywhere? As a result of this difficulty experienced it's crucial to make navigating easier for users. Simple navigation will increase traffic almost quickly, even if you have a lot of material and need to organize it differently.
Therefore, simplifying your website's navigation should be at the top of your list of improvements. Remember that users will stay on your website for longer if they can quickly access information and navigate it.
2. Speedy Page Loading
Page speed is essential for consumers to stay on your website and be interested. Remember that if a mobile site takes longer than three seconds to load, over 53% of users will leave. Therefore, you should improve your website design by ensuring that your page speed is adequate for making your site mobile-friendly and responsive.
This applies to any website you may have, such as a blog, store, or shopping cart. In actuality, the chances are that your potential consumers will abandon carts, and you will wind up with one fewer customer than you started with if there is even a 2-second delay in your load time during a transaction.
3. Responsive and Mobile-Friendly
There isn't much of a debate here. Naturally, you want many things in place to enhance the appearance of your website. But regardless of what anyone says to you, having a responsive and mobile-friendly website should be at the top of your list of website design advice. Although they complement one another to produce a streamlined user experience, responsive and mobile-friendly are two distinct concepts.
Mobile-Friendly refers to the ability of your device to view your website properly, and all smartphones and tablets display it correctly. On the other hand, a responsive website is when the website adapts to screen size and browser preference and shows correctly regardless of those settings.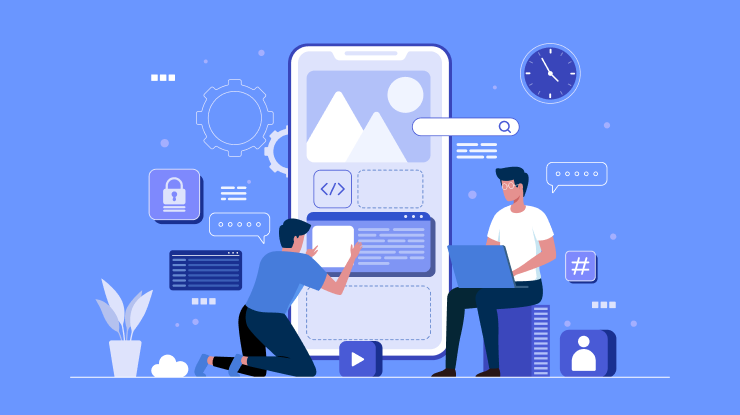 4. No Extraneous Content
Unbelievably, having a ton of stuff does not always mean it is better. In many cases, less really is more. This is especially true when discussing advice on website design. Your website should be neat, easy to use, professional, and direct. It all comes down to finding the right balance between communicating your needs without being intrusive.
You might need to take some content off of the website. We refer to this as extra stuff. As they don't adhere to established principles for website design, getting rid of them will greatly improve website design.
5. Social Following and Sharing
These days, Facebook and Twitter have taken over the world. That is to say, social media helps individuals stay in touch with one another and the news.
Create Your Website with Easy Drag and Drop Builder Sign Up 14 Day Trial
Any suggestions for website improvement should focus on utilizing social sharing and social following. Why? Instagram has 800 million monthly active users, while Twitter has 100 million active users daily. These are incredible figures, but they both trail Facebook, which has more than 1 billion users. This is why it's critical to have social sharing buttons on your website for users.
Conclusion
Effective website design raises conversion rates, boosting your online presence. Even if you lack imagination, don't have an internal designer, or have limited time to work on your design, you may still produce a web shop design that is optimal for conversions.
NinjaSites is the best choice for you if you need a website creator. Even without prior programming or development knowledge, you can easily create useful and appealing websites with our simple visual drag and drop builder. It's unquestionably among the best website builders available right now! To explore the most incredible features of our website creator, contact us.
What Makes the Best Website Builder Software?
#1
Create unlimited websites and landing pages using the visual drag-and-drop builder with no code
#2
Add unlimited domains, web pages get free SSL certificates, and built-in SEO
#4
Improve page rankings with built-in SEO tool, NinjaSEO
#5
Choose from a number of pre-built templates to build fast, responsive websites
#7
Increase your web page loading speed with edge servers located in 6 locations
#9
Unbelievable pricing - the lowest you will ever find
#10
Everything your business needs - 50 apps, 24/5 support and 99.95% uptime
Join the SaaS Revolution
All-in-One Suite of 50 apps

Unbelievable pricing - ₹999/user

24/5 Chat, Phone and Email Support