10 No-code Website Building Misconceptions To Avoid
No-code website building is a new trend that lets you build a website without coding. But there are website building misconceptions to be avoided.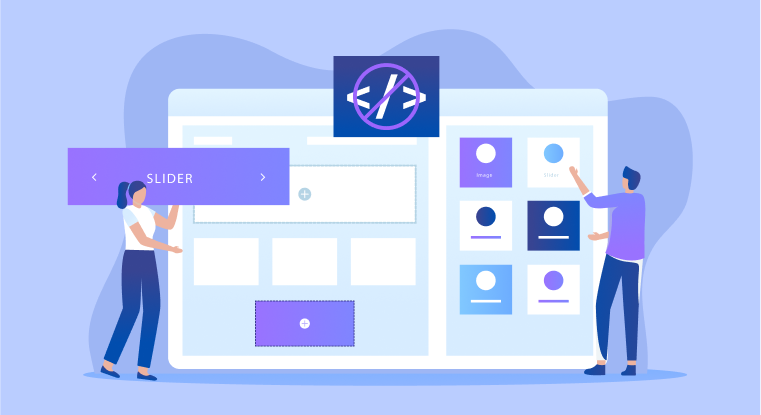 Websites are very important equipment for institutions requiring an online presence to develop due to their ability to be customized easily. Especially in business, a website makes your firm stand out as it broadcasts information peculiar to your organization on the internet. Expanding more on the roles played by a website in a business institution, Businessman Mohamed Saad once said,
"A successful website does three things: It attracts the right kinds of visitors, guides them to the main services or product you offer, and collects contact details for future ongoing relations."/span>
Building a website traditionally requires advanced knowledge and coding using computer programming languages, making it quite difficult for a non-professional. In the past, employing a web developer was compulsory in order to build a website. However, in recent times, all the hard programming work is being carried out behind the scene by professional web developers who provide website templates for users to purchase and customize without the need for coding. These templates are made available to be customized with the use of tools on an online website building software.
The tools made available through these no-code website-building software solutions grant virtually anyone the power to create their own websites very easily. Despite the advantageous nature of easily creating without coding on an online website builder, there are still a few perceived limitations attributed to the tools and processes, ten of which we will debunk in this article. Moreover, let us quickly begin by outlining the advantages of online website builders.
Advantageous Aspects of Using Online Website Builders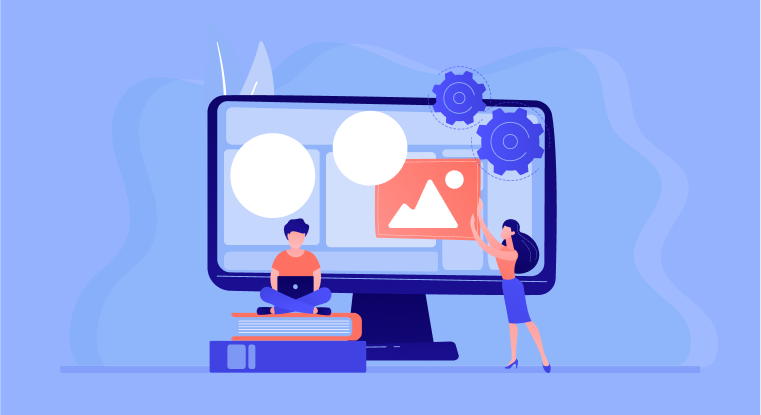 Online website builders are software solutions designed with the necessary website building tools and website templates to ease the website creation process, and they usually require little or no knowledge or application of coding. These software solutions can be seen as easier alternatives to coding notepads.
When compared, the most obvious advantage of creating websites using online website maker over coding from scratch is that; it is a lot easier as it requires no coding knowledge, just following simple steps and clicking on the right buttons.
Additional essential advantages that may require little observation to be evaluated include:
1. The time taken to build each website is usually very minute:
Coding is usually time-consuming, especially for complex projects. Since these no-code website building software solutions eliminate the need and the time spent for coding, customization of a website only requires selecting the most suitable template for your business and then using the necessary tools to fine-tune the website to your specifications. All these can be done very easily and quickly using a customizable best website builder such as NinjaSites.
2. The revenue invested in building and maintaining these websites is usually at the minimum:
Hiring a web developer to create and maintain your websites costs more because of the physical stress involved in coding a website. On the other hand, using an online website builder merely requires a periodic paid subscription for access to the platform. In most cases, the fee is relatively inexpensive, and this makes the expenditure very mild when compared with the revenue generated from the site.
Check out this article to know how much does it cost to hire a designer to build a website.
3. There is a vast range of websites templates available for every possible niche:
Professional developers have devoted time and effort to provide a wide range of templates for users to subscribe to. On a no-code website building software like the NinjaSites, you can find a good number of templates designed to perform all the possible business-related functions.
4. Personally customize the website to perfectly suit your preferences which makes it easier for you to operate it:
Since the owner of the website handles the entire customization process, they are given the opportunity to select and add any tool they want to feature on the website. By doing this, it also makes the website easier for them to operate than when they are required to operate one that is already programmed and customized by a web developer.
Misconceptions About Building Websites Using Templates
On many occasions where the creation of a website is required, both methods are often compared to ascertain the more effective one to be applied. Although the use of an effective and reliable online website creator software that requires zero coding knowledge or application has been proven to be cost and functionality-efficient, quick and reliable, there are still many wrongly perceived limitations attributed to their use.
This text will highlight the ten most common ones and explain how and why they are not correct. The false claims are identified thus:
1. Difficult to maintain:
Since online development is a virtual and Automated Process, and users often get the wrong idea that the developers are hands-off on the websites and do not support the maintenance. On the contrary, the service providers always dedicate a team of developers to manage and maintain the website after purchase. Furthermore, the contract of purchase always includes a conveniently scheduled periodic maintenance for the websites.
2. Claims that zero-code websites are not as secure as those coded from scratch:
There are lots of speculations being made on the security level of customized websites built with no coding. However, with more emphasis on eCommerce websites that are used to collect payment information and process orders, security threats are carefully eliminated to avoid cyber fraudulence and data theft on websites built using online website builders, they will provide you free ssl certificate to secure data.
3. The websites templates are normally difficult to customize:
Users often claim that the website templates provided are normally very difficult to manipulate because they are already written and published. In reality, the website building software presents the user with an easy-to-use interface and drag -and drop-builder tools that will grant them the ability to customize the templates easily, and this makes their website creation process very interesting. A good website building software usually possesses a wide range of easily utilized website creation tools for users.
4. Online website builders do not provide template options for users:
The thought of already programmed templates normally creates a sense of rigidity on no-code website creation. However, reality has it that; for each kind of website, an online website builder offers a wide range of unique options to the users. You can easily choose the template that has features unique to your preference and then customize it.
5. There will always be a need for additional coding in the long run:
This is another myth that clouds the minds of business owners when they want to build professional websites. They always think that further modifications to the website will require a professional web developer to make adjustments to the codes. Nevertheless, many businesses and institutions have been using no-code websites over long periods, yet they still haven't found any need for extra coding procedures. After purchasing and redesigning a template to match your custom details, all you may need will just be a few maintenance services to re-ensure cyber security on the website.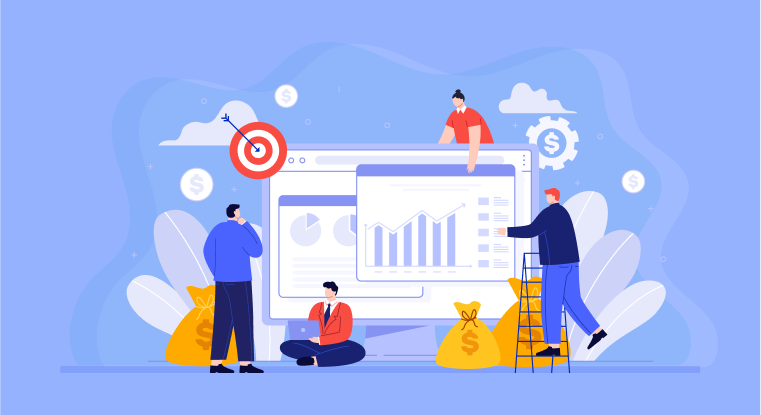 6. Zero-code websites cannot be precisely customized to perform unique roles:
On many occasions, business owners may want to customize their eCommerce websites to perform certain unique functions. Some internet users think that these functions cannot be applied without writing new codes. However, an online ecommerce website builder technically is a front-end platform that has access to website codes and makes the modification of these codes to be easier for the users. Therefore, every special kind of modification can be achieved using the software but with no actual coding required.
7. Online website builders are eliminating the need for web developers in our society:
There is also a myth that no-code website developing software solutions will erase the era of computer programming. This can not be true where:
The software itself is actually programmed by a web developer and
The templates are provided and can only be maintained by actual web developers.
8. No-code online website builders are meant for only eCommerce websites:
Although there is financial viability written all over no-code websites, it does not necessarily mean that the concept is only applicable to business owners. Web developers who create templates for online website builders expand their niche to accommodate websites built for all works of life. In addition to digital marketing and eCommerce ventures, a versatile zero coding website builder such as the NinjaSites offers customizable website templates that can be used to design websites and blogs for entertainment and a lot more.
Create Your Website with Easy Drag and Drop Builder Sign Up 14 Day Trial
9. The websites created with no coding are not scalable:
It is common knowledge that all the tools used by a business organization should be scalable to accommodate growth. Not only do no-code-built websites uphold this factor, but they also make it possible for business owners to extend their internet services to accommodate newly opened branches as well as automation of their business processes.
10. The websites cannot handle big data:
The internet stores information regardless. Similar to the scratch-coded website, a no-code website can handle any amount of data depending on the capacity of the hosting. In addition to the normal data retention services, no-code websites can easily be customized to integrate and work with other Business Process Management Software solutions to effectively automate the business services. For instance, the exchange of data between a website and an AI Chatbot Software can be processed using a no-code website as well.
Conclusion
No-code website development is a very reliable option for any individual or organization that requires website services. The quickest and easiest way to personally realize your website ideas without having to hire a web developer is by using an online website builder that requires no coding. We may have highlighted the 5 misconceptions about no code website builders. However, there may be some truth to the fact that this approach to website development may have many limitations, but this depends on the online website building software you use to purchase and customize the templates.
There are a good number of the online website development software available on the internet designed with special tools to make the process more easy and interesting, selecting the best one becomes a minor challenge for the inexperienced. The 500apps' NinjaSites presents you with a smooth website development experience. Furthermore, websites created on the platform have been found to perform properly with little or no support. For more information on the products and services offered by NinjaSites, visit the website.
What Makes the Best Website Builder Software?
#1
Create unlimited websites and landing pages using the visual drag-and-drop builder with no code
#2
Add unlimited domains, web pages get free SSL certificates, and built-in SEO
#4
Improve page rankings with built-in SEO tool, NinjaSEO
#5
Choose from a number of pre-built templates to build fast, responsive websites
#7
Increase your web page loading speed with edge servers located in 6 locations
#9
Unbelievable pricing - the lowest you will ever find
#10
Everything your business needs - 50 apps, 24/5 support and 99.95% uptime
Join the SaaS Revolution
All-in-One Suite of 50 apps

Unbelievable pricing - ₹999/user

24/5 Chat, Phone and Email Support