5 Ensuring Tips to Build a Trustworthy Website
Building a trustworthy website is a challenge to most of the webmasters. Here are some tips that can help you build a trustworthy website.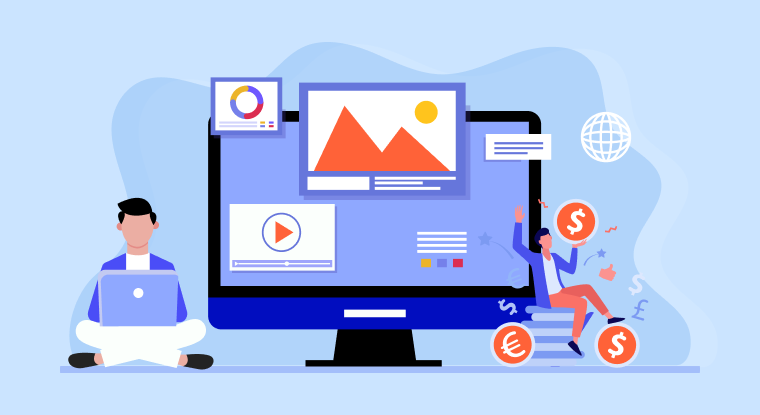 The exchange of goods and services either by barter exchange or buying and selling for money has been practiced for centuries because every individual must need something they don't have one day or the other. Hence, the value of goods and services being traded is controlled by supply and demand, no matter the trading method. Before the emergence of e-commerce, transactions were made locally, and cash was carried around unsafely. Performing transactions online through online stores solved that problem of financial protection. E-commerce transactions are carried out using transactional tools on an e-commerce website which is very seamless to use.
Build a professional online store using NinjaSites ecommerce website builder for better sales and successful online transactions with its integrated apps. Depending on the online website builder used, e-commerce websites perform various important roles in an enterprise, making them an important tool in e-commerce. However, it has been observed that cyber fraudulence is on the rise with the widespread adoption of e-commerce transactions. For this reason, a lot of individuals do not trust online stores any more.
To solve customers' fear of performing transactions using websites, we have highlighted five reassuring website building tips to be implemented while building a website to teach website building trust in the customers. Nevertheless, to apply these tips, we have first to answer some fundamental questions regarding e-commerce websites to have a proper understanding of website building trust attainment using a reliable online website builder.
What Are E-commerce Websites: Categories and Their Functions
An e-commerce website is an online channel designed for a brand to facilitate the performance of transactions over the internet. E-commerce activities have gradually developed beyond transacting by sending mails with Email Marketing Software and phone calls so that websites can now be integrated to perform all the functions carried out at an actual business office.
Nowadays, using an e-commerce website, all the business transaction requirements can be executed remotely over the internet. The functions are carried out using an e-commerce website depending on the business's nature and the e-commerce tools incorporated in creating the website using an online website builder. We have various categories of e-commerce websites classified based on the business functions they are meant to perform. There are;
Business-to-Business (B2B) Websites: This category of websites is designed to seamlessly support exchanging goods and services between at least two business establishments. For instance, a business organization provides SaaS services to other businesses in exchange for a fee or a service.

Business-to-Consumer (B2C) Websites: This category is the most commonly used best ecommerce website builder tool. The websites in this category are created to handle transactions of goods and services between business institutions and the consumers of their products. Furthermore, they are often referred to as online stores where users of a product directly buy goods or employ the services of a brand on the internet.

Consumer-to-Consumer (C2C) Websites: They are built to handle transactional services, so trading goods and services between consumers is always run through a third party. Here, the e-commerce website is built to deliver escrow services and to process payment for the transactions. For example, the eBay website is used by individuals to advertise and sell their belongings to other eBay users over the internet.

Consumer-to-Business (C2B) Websites: This e-commerce website category encompasses websites designed to handle online transactions of goods and services from consumers to businesses. They are used in business situations where individuals offer products or services to business organizations. A good example is when a social media influencer or a model provides promotional services to a brand in exchange for a fee or product.
Why to Use an E-commerce Website for Transactions?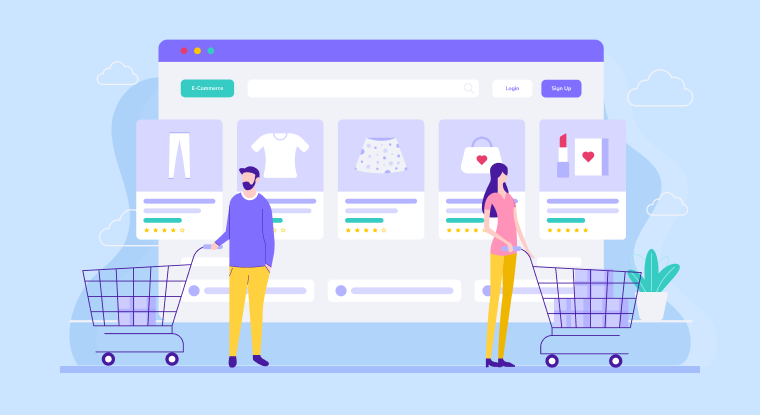 As a business owner or a manager, you probably handle an office or shop where all your business operations and exchange of goods and services are conveniently carried out. You can use Sales Engagement to optimize sales and make business processes easier and faster, employing an online website builder to create a website for you is the most effective way to achieve all you want and even more. Transacting on an e-commerce website reduces operating costs for a Business by Automating Services, thereby increasing the profit margin for your company. An e-commerce website will also store and analyze information about business processes which greatly supports a business manager in making accurate, actionable business decisions. In addition to that, using an e-commerce website allows you to employ an effective technique of marketing (e-marketing) and sales which makes your products and services more accessible to customers, giving them more reasons to stick with your products and services.
The internet is a very powerful platform that provides broad access to its services, including e-commerce websites. There are billions of people using the internet daily, which may be advantageous for businesses advertising their products online. Nevertheless, this reach exposes both companies and their customers to cyber security threats. E-commerce websites are more prone to cyber-attacks because they handle personal information like customers' bank account and credit card information, email addresses, clients' login details (usernames and passwords). A cyberattack on an e-commerce website will result in stealing customer and business information or adulterating payment gateways where funds are being exchanged for products over the internet. Sensitive business information could also be held for ransom by hackers.
The NinjaSites e-Commerce website builder (which is equipped with powerful payment gateways like paypal integration and stripe integration, etc.) should be used for your online store and its payments to prevent cyber attacks that can steal customer information or adulterate payment methods where funds are exchanged over the Internet.
Cybercriminals also use customers' information to steal money by duplicating their credit cards and for identity theft and fraud. This has resulted in a massive drawdown of website-building trust for the use of e-commerce websites in many businesses. However, website-building trust presents a solution for these issues by helping e-commerce businesses build secure websites by applying security-emphasized website building tips using an online website builder. The most common cyber attack on e-commerce platforms is a Phishing attack. In this kind of attack, a cybercriminal pretends to be a trusted business entity to entice users to open emails, click on phishing links, or download attachments that install malicious software on their devices.
Suppose the employees or customers of a business fail to identify and click on these bad links. In that case, they can grant the attackers access to sensitive information, such as usernames, passwords, credit card information, and network credentials, thereby making it very easy for them to attack your online retail business. To better understand the concept of website building trust, let us first look at how e-commerce websites are built, applying website building tips to the process using a customizable online website creator such as the NinjaSites by 500apps.
How E-commerce Websites Are Built?
Gone are the days when we were required to be computer programmers to create and maintain a website for our business. Nowadays, you can easily employ the services of a dedicated developer to design a website for your business. Even better, technology has provided us with online website builders that we can easily use to design the websites to match our preferences without prior knowledge of programming.
Online website builders are e-commerce platforms packed with website-building tips and tools used to build, customize, and maintain e-commerce websites to carry out business activities seamlessly. Although all online website builders are packed with basic website-building tips, your website's superior functionality and security depend on the website builders you use to build and maintain your business' website.
In relation to that, we have highlighted five website building tips that conform with the concept of website building trust. When correctly applied using the appropriate online website builder, these website building tips incites customers' trust for your e-commerce website and the services you render through the website. This will result in a higher Conversion Rate for all marketing and sales services proffered using the website.
Tips to Build a Trustworthy Website
It is common knowledge for website users that browsers flag websites and webpages as unsafe regarding some suspicious activities involved in the backend development of their addresses.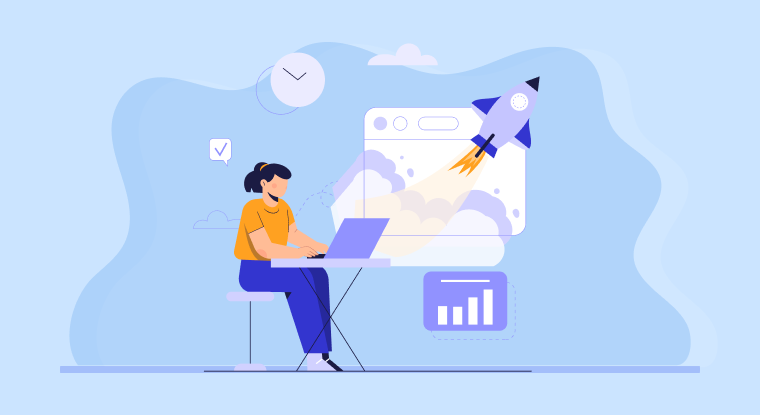 These five website-creating tips focusing on helping you and your business avoid being flagged as inappropriate or unsafe. Otherwise, customers will lose trust in your website.
1. Ensure to Use HTTPS/SSL Protocols
Most browsers are designed to flag sites without security features as potential cyber threats. For this reason, business owners are advised to use the free ssl certificate and HTTPS protocols in their website designs. The SSL protocol is an acronym for Secure Sockets Layer, enabling secure communication between IP addresses over the internet. Websites with SSL in their plan are required first to prove their credentials and attain security certificates from a third-party cyber security agency before achieving the SSL tag. In fact, it demonstrates that you are who you say you are.
Similarly, HTTPS is the secured variant of the same commonly used HTTP. Combining the SSL and HTTPS creates a sense of assurance that the business running the website is credible and the content authentic. For website building trust, you can apply both security protocols using NinjaSites online website builder.
Check out SSL certificate importance to know why SSL encryption is essential for your website.
2. Create High-Quality Designs for Your Webpages
A website built using high-quality professional designs is more trustworthy than one that contains typographical or grammatical errors. High-quality, reliable websites use good grammar, appropriate colors, and a standard theme for the textual and media content to be displayed. This makes users feel more relaxed and comfortable to transact using them. You can also find great website designs and themes on NinjaSites online website builder.
3. Include a Security Seal in Your Website Design
Many customers use browsers that don't recognize the SSL and HTTPS protocols, so, instead, they check for the green security lock that appears close to the URL. A security seal proffers an easy way to prove to customers that your website is safe to use. Customers are going to comfortably spend money on the goods and services provided using these secure sites. These seals can be used to provide proof of professional accreditations and affiliations to make the users and prospective Customers trust your product even more.
4. Showcase Testimonials and Reviews from Customers
Prospective customers navigating your website will be more attracted to your products after reading testimonials from popular brands and positive picture reviews about your products and services from actual customers. To further explain this important website building tip, Andy Crestodina stated that, When you say it, it's marketing. When your customer says it, it's social proof." In that case, you can create a channel through which your customers can relate the experiences using your products with pictures and videos. When customers see their favorite influencers give positive remarks about your products, they will definitely prefer your products over the competition.
Create Your Website with Easy Drag and Drop Builder Sign Up 14 Day Trial
5. Publish a Privacy Policy on Your Website
Internet users prefer to be foretold the terms and conditions of all online activities before engagement. While customizing a website for your business, endeavor to publish a Privacy Policy that will state the core activities to be carried out using customer data. Transparency has been observed to establish a sense of trust for a business in the minds of most individuals. Therefore, the publication of a Privacy Policy is a great method of website-building trust attainment.
Conclusion
For users to comfortably interact and transact using your website, particularly an e-commerce website, there must be a conspicuous wave of safety for them to establish their trust for your online services. The users have first to trust the design and content displayed on the website. No internet user will be comfortable typing their payment details into an untrusted online payment-gateway to make purchases.
This essence of the website building tips provided above and the other important details as directed on supporting business owners and managers to apply the concept of website building trust in building an e-commerce website using a reliable customizable online website maker. The NinjaSites by 500apps can be used to apply these tips seamlessly.
What Makes the Best Website Builder Software?
#1
Create unlimited websites and landing pages using the visual drag-and-drop builder with no code
#2
Add unlimited domains, web pages get free SSL certificates, and built-in SEO
#4
Improve page rankings with built-in SEO tool, NinjaSEO
#5
Choose from a number of pre-built templates to build fast, responsive websites
#7
Increase your web page loading speed with edge servers located in 6 locations
#9
Unbelievable pricing - the lowest you will ever find
#10
Everything your business needs - 50 apps, 24/5 support and 99.95% uptime
Join the SaaS Revolution
All-in-One Suite of 50 apps

Unbelievable pricing - ₹999/user

24/5 Chat, Phone and Email Support