Ecommerce Website Builder Software: 10 Tips to Follow While Building a Website
If you're looking for the best way to create an e-commerce website, then this blog will show you the 10 best ways to use e-commerce website builder software.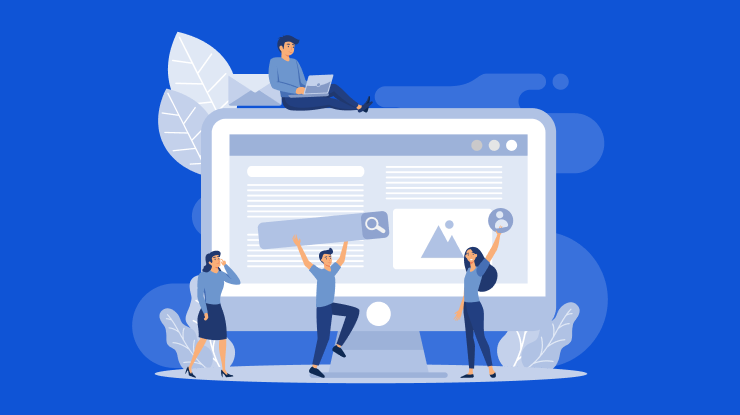 Launching an online store can certainly be daunting. However, the potential rewards are incredible, and you wouldn't want to miss out on that.
To ensure that your e-commerce store performs well, you need the best e-commerce website builder you can find. This will lift a huge burden off your shoulders as the website builder will eliminate the hassles and allow you to start your online store as soon as possible.
There are a lot of e-commerce website builders out there to choose from, and the perfect one for you depends on your specific needs and the features you are looking for. However, even before launching your online business, it's essential to know how you can reach as many customers as you can using the best e-commerce website builder for your needs.
Here's what you need to know about this.
What is an Ecommerce Website Builder?
An e-commerce website builder is software that makes it easier for entrepreneurs to launch any type of online business. It doesn't matter what you want to sell physical products that you make yourself, digital goods, online lessons, or others; an e-commerce website builder can make it happen for you. You'll get all the tools you need to show potential customers what you are offering and to process their payments, the shipping of products, and more.
Ecommerce website builders come in many shapes and sizes. There are niche ones that cater to specific types of businesses, while others are more versatile. Some come loaded with features that may or may not come at a premium price, while others offer the basics that are perfect for beginners.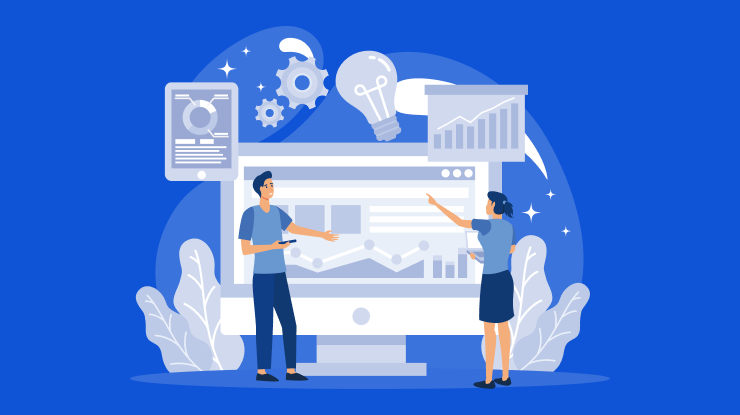 Why Should You Use an Ecommerce Website Builder?
Most of the time, an e-commerce website builder is the most convenient and fastest way to get your products and your business online and for a perfect website. These builders feature drag-and-drop e-commerce website essential components that you can use to create an entire website without knowing the basics of coding. Of course, if you are an experienced website developer or you already have an existing website designed for you, you might not need all the functionalities offered by an e-commerce website builder. For others who are only starting or want to start from scratch again, though, e-commerce website builders are the best way to go.
We live in a time when most customers go online first before heading outside to look for what they need in a physical store. That in itself should tell you how important it is for businesses to have an e-commerce website. If you want to be found by customers, you better have an e-commerce website.
10 Tips to Follow While Building a Website Using a Website Builder
Ecommerce websites allow customers to buy products online. In the huge world of the internet, it becomes crucial to make your website stand out in the crowd. Explore the following tips when it comes to using an e-commerce website builder to build a website:
1. Ensure That It Is Mobile-Friendly
A huge percentage of customers these days access the internet through their mobile phones or tablets. If you want to reach them, you need your e-commerce website to work well on mobile devices as well. You can't afford to have your mobile visitors bounce off your e-commerce site because it's not mobile-friendly. You can do this by selecting a website builder that makes your site responsive.
2. Put the Spotlight on Your Top Products
Customers want to know what items you are offering. They want to know what products you are proud of and which ones are the best of the best. You can highlight the product section of your e-commerce website to show which ones you are proud of much in sync with web design trends. You can also add videos and pictures of your different products to show customers what you have to offer.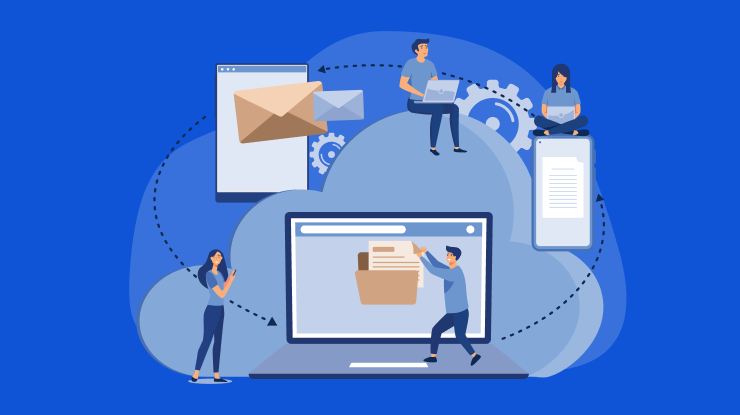 3. Perfect the Art of Pop-Up Sign-Up Sheets
Use pop-up sign-up sheets to your advantage to instantly collect the email addresses of customers who visit your online store. You can offer something like a discount code or a chance to get a sneak peek of what is in the works for your shop in the future. You can even invite them to request a tailored shopping experience.
4. Don't Overlook SEO Best Practices
Boost the visibility of your e-commerce website by following SEO best practices. This includes being more descriptive with the titles of your pages, listing your store's categories, and more such sem strategies to rank your website the best in pages. You can do this by selecting an eCommerce website builder that allows you to add SEO to your site.
5. Use Professionally Short Images
Potential customers want to know what they are getting and how your products look. You can use professional photos to show them what they can expect when they receive your products. You can use different kinds of pictures to show your products in different ways. You can have a hero image for your homepage, product photos for your product pages, videos for your product videos, and more. None of these photos should be taken with your phone.
6. Keep the Website Simple
The last thing you want is to overwhelm your customer with too many options even if you are new to e-commerce. Keep your website simple with just the essentials - the product, the price, and the number of units available. You can go into detail when customers click and proceed to the product page.
7. Make Sure Your Content Is Scannable and Shareable
It is vital for online stores to provide content for their customers. This way, customers will know that you know your stuff, which instills trust and boosts conversion. As a new online store looking to gain your first sale, you want to make sure your content not just gives your customers the information they need but also makes them want to share it. This will boost your reach.
8. Keep Your Users in Mind
Ask yourself - how easy is it for customers to navigate the site when you are designing your e-commerce website? How easy is it for them to find the product they need? What kind of experience will they get from your website? You can identify the pain points of your users and address them when creating your e-commerce site this would be perhaps the best website seo strategy to implement.
9. Remain Transparent About the Pricing
Customers want to know how much they need to spend on your products. This should be prominently displayed on the product page. Transparency will also show that you are confident about your products and their prices so that customers will trust you more.
Create Your Website with Easy Drag and Drop Builder Sign Up 14 Day Trial
10. Focus on Your Goal to Increase Sales
It is understandable that you might already be thinking about increasing your sales. This is the ultimate goal any e-commerce website builder should help you achieve. The website builder you choose should help you with user experience, load time, search engine optimization, and other factors that contribute to driving more sales.
Conclusion
As you can see, there are many ways to reach more customers through e-commerce websites. You should have a nice head start if you've already chosen an e-commerce website builder. You can also implement the information you've learned in this blog to improve your e-commerce website's user experience and make your first sales.
You might be thinking that getting your first sale is the hardest part of all. It is, but no more impossible than what you've already accomplished. Start your e-commerce store today using the best e-commerce website builder from NinjaSites. Sign up today and get started for free!
What Makes the Best Website Builder Software?
#1
Create unlimited websites and landing pages using the visual drag-and-drop builder with no code
#2
Add unlimited domains, web pages get free SSL certificates, and built-in SEO
#4
Improve page rankings with built-in SEO tool, NinjaSEO
#5
Choose from a number of pre-built templates to build fast, responsive websites
#7
Increase your web page loading speed with edge servers located in 6 locations
#9
Unbelievable pricing - the lowest you will ever find
#10
Everything your business needs - 50 apps, 24/5 support and 99.95% uptime
Join the SaaS Revolution
All-in-One Suite of 50 apps

Unbelievable pricing - ₹999/user

24/5 Chat, Phone and Email Support