10 Effective Tips for Improving Website User Experience
Websites have gotten increasingly complex and user experience is important. Here are some tips to help you in improving the user experience on your website.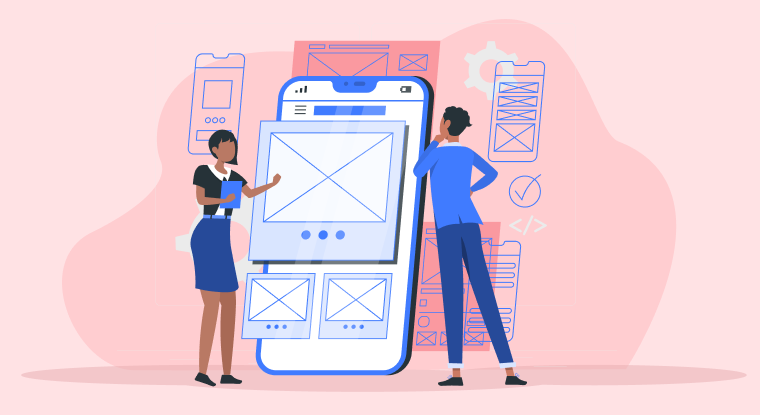 Websites and online applications have gotten increasingly complex as technology and approaches improve. What was once a static, one-way medium has evolved into a rich, interactive experience, so here are a few chosen website-building tips for that better UX. Regardless of how much change has occurred, a significant portion of your website's performance is dependent on one essential factor: how people perceive it. Is your website valuable to them? Is it simple and enjoyable to use?
UX design, in essence, improves user pleasure by increasing the usability, accessibility, and efficiency of user interactions on your website. It is critical to remember that visitors might make split-second judgments based on various design components. Your website is the central point for all your online and marketing sales operations. The critical design aspects must work together to deliver a gratifying and beneficial user experience.
Top Tips for Improving the Website User Experience
Designing a website with a gratifying and meaningful user experience can be difficult. What's the good news? There are several ways to improve the user experience. The following are some of the essential guidelines to keep in mind.
1. Use White Space
White space is a crucial element in a design. It can be your best friend to ensure that a website is easy to use and read. When you have excessive or unnecessary text or the use of colors and images, the user experience can be significantly affected. This is because the website becomes cluttered, making it hard for the user to recognize and differentiate between the various elements. White space is a key element in a design. It can be your best friend when it comes to ensuring that a website is easy to use and read. When you have excessive or unnecessary text or the use of colors and images, the user experience can be significantly affected. This is because the website becomes cluttered, making it hard for the user to recognize and differentiate between the various elements.
If you want to provide a better user experience and make your website more engaging, consider using white space in the following ways:
Increase the line spacing for your body text.
Increase white space on the left and right margins of large text blocks. It has been demonstrated to boost comprehension by up to 20%!
Avoid placing photos in line with text and instead place them on top of or underneath text blocks.
Use white space to group and surround related objects.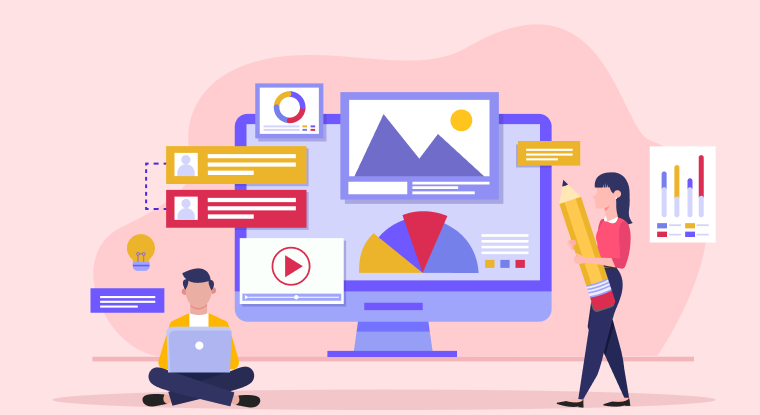 2. Optimize Your Page Speed
Speed is essential when it comes to the user experience. In fact, it has been found that those with a poor experience with a website will not revisit it. According to some studies, a page that takes 4 seconds to load loses 80% of visitors.
Nowadays, the majority of users want their pages to load quickly. They don't want to wait unnecessarily for the images or content to load. Including images, CSS or JavaScript files, or code snippets on a page can increase loading time. This can be a big turn-off for your users. You should hence avoid adding unnecessary images to your pages, ensuring that you don't use too many CSS files, and so on.
3. Keep it Simple
That said, even if your website loads fast, it will not mean that users will stick around to enjoy your content. If the user experience is bad, they will leave without a second thought. The key to a perfect website is to keep it relevant & straightforward for the user. Keeping things simple is one of the best ways to ensure that your website's UX is a positive one. In other words, it will help to improve the overall experience.
You should always avoid overloading your users with a lot of information. This can negatively affect their experience. For example, if your website features dozens of links, they are likely to end up feeling confused and disoriented. Only include the links your visitors may find useful.
4. Use Clear and Effective CTAs
The biggest reason why users don't respond to promotional emails is simply because they are not well-targeted. The same goes for CTAs. If they are unclear, it can be difficult for users to know exactly what they're supposed to do.
To create a good user experience, you should design your CTAs in a way that's easy for users to follow. Here are some simple tips to ensure that your CTAs are effective:
Use action words – Use words such as 'Grab', 'Buy', 'Download', and so on, rather than just text that states what you're offering.
Use bold text – If you're using a lot of different CTAs, emphasizing some of these can help make them more noticeable.
Be consistent – Using the same CTAs throughout your website is important to a positive user experience.
Limit your CTAs – If you have more than one CTA on a page, consider limiting the number of CTAs to avoid confusing users.
Use directional cues – Directional cues are extremely important for CTAs. They will help users clearly understand what they need to do.
5. Design For Mobile
It's no secret that most people use their mobile devices to access the internet these days. Mobile users want to browse and use the internet on their own terms. That said, you should aim to provide a user experience that is easy and enjoyable.
If you're not designing your website for mobile users, then you are missing out on a massive market. The majority of users would leave your site and switch to one that is responsive.May be making use of those available online website structure guides for reference be a good idea!
6. Use Bullet Points to Organize Information
Bullet points will help break up dense text and make it more scannable and readable. Content is an essential part of any website and will play a huge role in the user experience. A website with high-quality, well-written content will attract more visitors than one with poor content.
To make the most of your website's content and create a rewarding experience for your users, it's essential to organize it effectively. The majority of users are likely to skim through your content rather than read it in its entirety. That's why it's essential that you break your content up into sections that contain bullet points. In this way, users will be able to quickly comprehend the information you are presenting. They are also likely to remember the information as a result of this.
7. Avoid Asking For Too Much Information
In every business, feedback is essential. Even after your website or business is online, collect feedback from users and extensively test all components to ensure the UI and UX are operating smoothly. Conduct polls, ask your consumers what they like and dislike about your website or business, and make changes. However, a stress-free online user experience is beneficial to your business, so ensure that the forms on your site are brief and to the point.
8. Use a Video to Explain Something Complex
If you're planning on asking your users to do something or to sign up for something, then you should consider using a video to explain the process. This is a great way to simplify and enhance the signing-up process. Not only can your users skip this step, but they'll also be more likely to read the information if it's presented to them in a visual manner.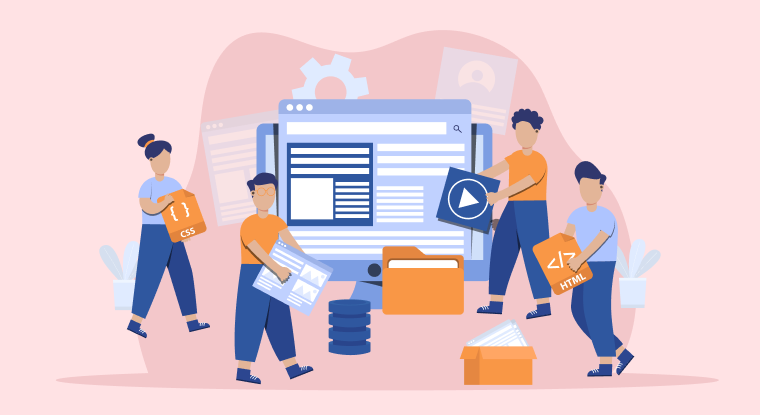 9. Prioritize Intuitive and Concise Navigation
Navigating through your website should be a simple process. Look at your website in the same way a user would. You should be able to navigate through it easily without being confused.
You should plan your website navigation in a way that's effective and easy to comprehend. The best way to do this is by ensuring that the menu is placed in a prominent position.
10. Test Your Website Regularly
After you've designed and developed your website, you will likely want to test it. That's because your website is bound to have some sort of flaw. It might have a couple of errors here and there, or one of the pages may not work as intended.
Create Your Website with Easy Drag and Drop Builder Sign Up 14 Day Trial
The only way to spot these flaws is to test your website. The good news is that there are various ways to do so:
Manually test for flaws – The best way to test your website is by going through it manually. This will give you a firsthand idea as to how it works.
Automated usability testing – If you're short on time, an automated usability testing tool can let you know exactly how effective your website is.
Heatmap software – This is an effective way to check if your users are interacting with your website in the way you had intended them to.
Conclusion
In the end, your website's user experience is the biggest thing that will determine how well your business does online and makes your new website stands above competitor. It's important to focus on the UX aspects of your website to create an enjoyable, easy-to-use experience for your users.
If you make the effort to ensure that your website has a high-quality UX design, it's likely that your website will stay popular. In addition, the result will be that your business will flourish. What UX design methods have you used on your own website? What methods have worked best for you? Put them in the comments below!
Fast track your mission for a better user experience by using our webpage builder software! Ninjasites helps you build visually appealing websites effortlessly without any experience in programming or development. Unlock 30+ other apps by signing up for our software today!
What Makes the Best Website Builder Software?
#1
Create unlimited websites and landing pages using the visual drag-and-drop builder with no code
#2
Add unlimited domains, web pages get free SSL certificates, and built-in SEO
#4
Improve page rankings with built-in SEO tool, NinjaSEO
#5
Choose from a number of pre-built templates to build fast, responsive websites
#7
Increase your web page loading speed with edge servers located in 6 locations
#9
Unbelievable pricing - the lowest you will ever find
#10
Everything your business needs - 50 apps, 24/5 support and 99.95% uptime
Join the SaaS Revolution
All-in-One Suite of 50 apps

Unbelievable pricing - ₹999/user

24/5 Chat, Phone and Email Support