Criteria to Look in a No-Code Landing Page Builder
Building a no-code landing page is simple with the right tool. Here are some criteria to look for in a no-code landing page builder.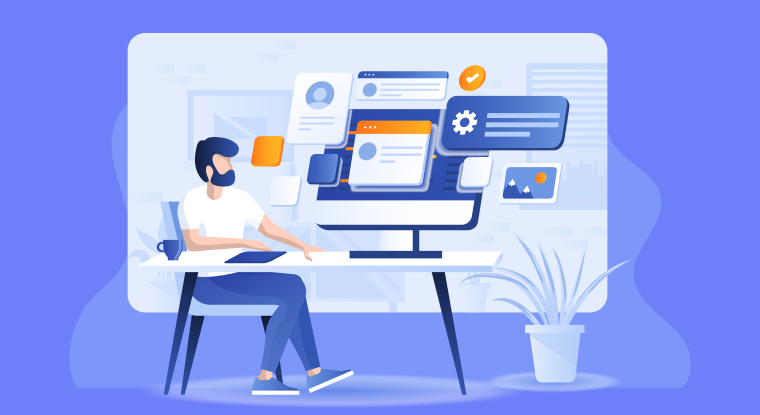 In this day and age of the modern digital world, we are finally equipped with numerous tools available for creating landing pages. You may find that some of them are inexpensive yet in limited supply. Meanwhile, others offer a comprehensive yet expensive platform. Indeed, it will all boil down to your preferences and needs.
Read on to discover what you have to know about deciding on a no-code builder to create a landing page ofcourse with an effective best e-commerce website builder.
Understanding the Function of a No-Code Landing Page Builder
Landing page builders enable non-technical people to create web pages with a conversion-oriented focus. Landing page builder are websites designed to entice users to take a certain action, such as requesting a free trial or subscribing to a newsletter. With this, non-developers can finally use landing page builders to test prototype pages with buyers, customers, and website visitors.
A company's marketing strategy cannot run without landing page builders. Marketers can use these technologies to create, modify, and distribute web experiences even in the absence of information technology or web developers. In order to track visitor behavior on landing pages, landing page builders connect to pre-existing web development infrastructure, web content management systems, and digital analytics technologies.
Criteria for Choosing a No-Code Builder
The following are the criteria for choosing a low or no-code landing page builder:
Pricing
landing page creator normally costs between $600 and $3,000, when implemented by a professional agency. Meanwhile, quality landing pages range in price from $1,000 to $1,500. In terms of the creation of a landing page, it may cost a company between $1,500 and $2,000. A dynamic landing page then costs between $2,000 and $5,000.
Indeed, those figures are not cheap. The cost of a landing page might vary greatly based on the intricacy of the project, the technical stack, and the business goals.
A no-code builder can help companies create a landing page in minutes, without the need for coding. This gives the relief that no prior coding experience is required to begin.
Features
Following features are to be sought for in a no-code website builder:
1.Well-Optimized Layouts
When determining whether to create a landing page yourself, employ a web designer, or use a landing page builder, it is critical to consider usability, return on investment, and professional outcomes. If a landing page builder does not provide visually appealing templates and an easy-to-use editor, you should go elsewhere.
You should avoid updating your landing page if at all possible. When you utilize a platform that adheres to best practices, you get a higher ROI (because you don't waste hours creating landing pages from scratch), and the templates should be optimized. This is due to the fact that you do not waste time creating landing pages from the start.
You need options. Some landing page builders categorize their templates based on the sort of page they create. It makes no difference if the landing page builder you use offers dozens of options. More landing page templates result in more new pages being developed.
Landing pages with 30 or more produce seven times the number of leads as those with 10 or fewer pages. Having 40+ leads is 12 times more productive than having 5+.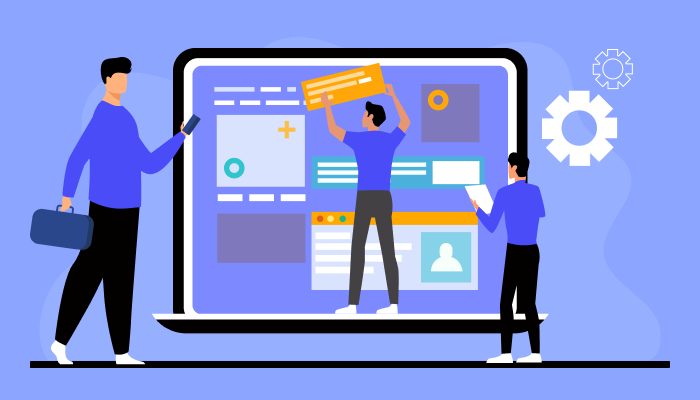 2.Mobile-Friendliness
Today, mobile browser traffic makes up to 20% of total traffic to our website. As such, companies are scouring to make their websites more responsive and mobile-friendly across all devices. As the use of mobile devices is likely to increase, having a responsive landing page builder will become increasingly vital.
Simple to use landing page editor is required for mobile SEO. Your desktop landing page should work properly on mobile and tablet devices without any modifications. Remember that we require a landing page tool that is efficient, well-organized, and dependable.
3.Integrated A/B Testing
There are no limits to what may be accomplished with the best landing page optimization. There is no landing page builder on the market that can tailor a page to your specific audience. All markets differ, which means campaigns will differ as well. Because of this, testing will also vary.
If you are looking for decent value, consider a landing page builder that charges $70 per month. If this constructor generates 42 leads worth $5 each, your return on investment (ROI) will be 20%. If you can test and enhance your tactics to the point that you produce 56 leads, your return on investment will be 300%.
You can pay an A/B testing service to test your landing pages, but it is advised that you utilize a platform that includes testing capabilities as part of its offering. This will be a simpler route.
Simplicity
Investing in a landing page builder is a waste of money if you do not have a plan for how you will handle the leads and clients that you generate.
Let's say, if you couldn't convert potential customers into paying customers, it would be like buying a prime espresso machine without coffee beans. Despite the fact that your new coffee gear is impressive, you have no use for it.
As such, you must choose something that is simple and reliable. A no-code builder should be capable of getting you the results you desire. It must link landing pages to lead nurturing programs and customer relationship management systems. It's that simple!
Choose a software supplier that already has such capabilities built in if you wish to avoid connections like the ones on the right. Landing pages can be combined with email marketing, lead nurturing, and customer relationship management software, among other systems.
Create Your Website with Easy Drag and Drop Builder Sign Up 14 Day Trial
Access to Support
Your team should have no issue creating landing pages. A current landing page tool must have access to the builder regardless of location.
You must customize your account in order to make it usable again and again. You don't want to have to create a new template for each new LP that incorporates your company's logo, brand colors, message, trademark, and so on.
You can create an account, which will allow you to access your work (and work simultaneously), as well as save it for later use.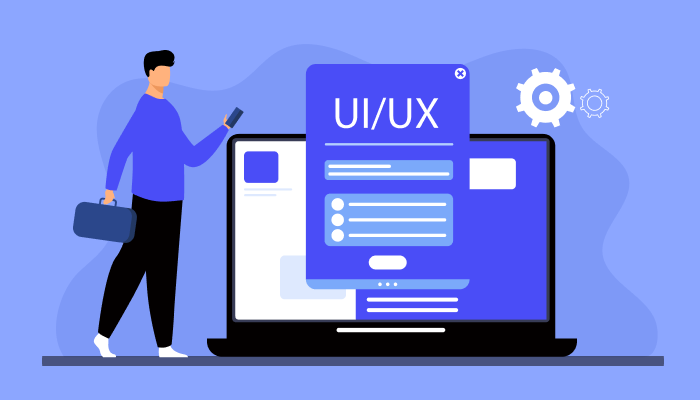 Conclusion
Fortunately for all of us, these modern times are paving the way for technology to be used and understood by everybody. With the right no-code builder, we can cut costs while also becoming more knowledgeable about the website we run. Simply keep all this information in mind before you invest in a no-code builder.
Are you in need of a landing page builder? NinjaSites is your reliable website builder. With us, you can expect reliable service and quality results. Give us a call today!
What Makes the Best Website Builder Software?
#1
Create unlimited websites and landing pages using the visual drag-and-drop builder with no code
#2
Add unlimited domains, web pages get free SSL certificates, and built-in SEO
#4
Improve page rankings with built-in SEO tool, NinjaSEO
#5
Choose from a number of pre-built templates to build fast, responsive websites
#7
Increase your web page loading speed with edge servers located in 6 locations
#9
Unbelievable pricing - the lowest you will ever find
#10
Everything your business needs - 50 apps, 24/5 support and 99.95% uptime
Join the SaaS Revolution
All-in-One Suite of 50 apps

Unbelievable pricing - ₹999/user

24/5 Chat, Phone and Email Support