Website Structure Guide to Build a Website from Scratch
Are you thinking about building a website for your business? Learn how to build a website from scratch. This website structure guide will help you get started.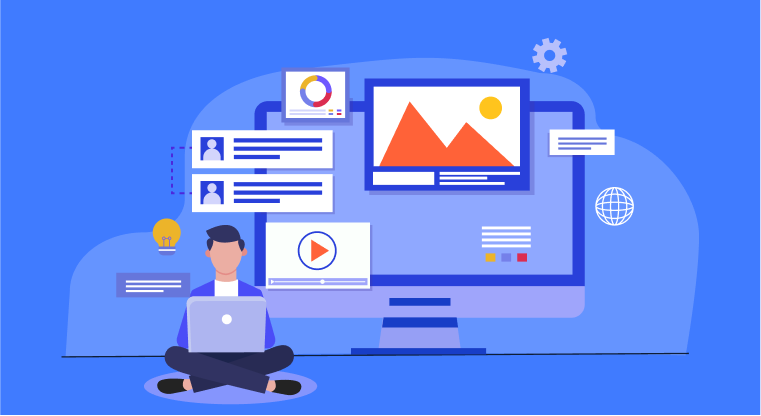 The saying "don't judge a book by its cover" sometimes does not ring true for a business and its customers. What usually works is the saying about first impressions, "you never get a second chance to make a first impression." A business that does not fully maximize the opportunity to get customers to stick around from their first sight or experience is doing something fundamentally wrong. But before one can determine how to make a better first impression, one must first identify the "book" that your potential and targeted customers will inevitably judge by its cover through their first impression.
What is that thing that customers check out first when they want to know more about a business? The website, of course. A website is a collection of web pages and related material that has been published on at least one web server-like content delivery network and is recognized by a shared domain name. So, your website should be a portal into exactly what you have to offer as a business. A customer should be able to judge your business from your website. This means your website can either make or break your projected growth and customer interaction.
""Create a website that expresses something about who you are that won't fit into the template available to you on a social networking site"" ― Jaron Lanier
Jaron Lanier, an American computer scientist and the founder of VPL Research, had this to say;now we reach the all-important question, "how do you make the best first impression?" It has been proven that you want an informative and appealing website; nevertheless, the only method to do so is to use the correct website structure.
What is a Website Structure?
A business website structure refers to how internal link building tool works and hierarchy are used to connect the many pages on the site. It's about how the business site's content is arranged and displayed so that the algorithm can understand it. Nobody wants to wait long or feel lost when seeking information online in today's fast-paced world. As a result, as a business, it is critical to building your website in an easy-to-navigate manner to keep your audience's attention. This is significant not just from the user's standpoint but also in terms of search engine optimization.
Your website must have a clear structure; otherwise, it will just be a random collection of pages and blog entries. These days there is software that can help you get website structuring done without any hassle. NinjaSites is a website builder software that makes it easier and faster to create best business websites. With built-in templates and an SEO grader, businesses can create landing pages, websites, and blogs for an infinite number of domains. With a complete SEO grader, this tool helps companies to enhance their exposure to search engines.
This structure is required for your users to traverse your site and click from one page to the next. There are different forms that a website structure can come in, and depending on what sort of message the business is trying to convey from its website, these different types of website structures are open for their choosing;
5 Different Forms of a Website Structure
Following are the forms of a website structure. They function more like models or basic structural themes around which websites are build.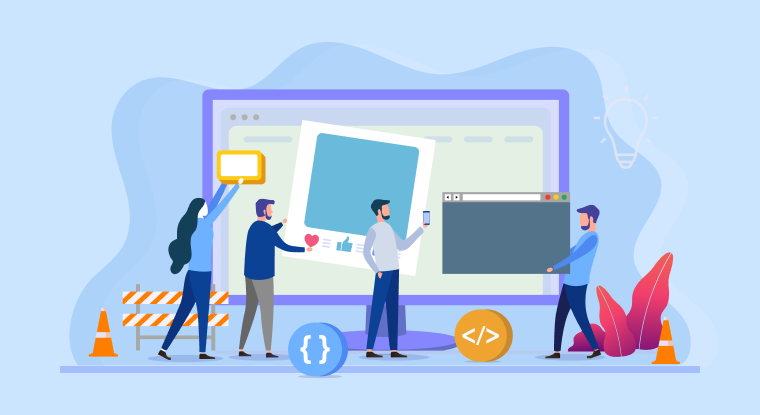 1. Hierarchical Website Structure Model
This is the most frequent and desired website structure helps you create perfect website. This is also known as a tree structure. A parent page has a broad collection of information divided into child pages that provide more specific information. Users begin on the main page and can then navigate to one of the subsections. Then they have access to pages from that subcategory that are more specialized.
2. Matrix Website Structure Model
In the early days of the internet, this was a frequent term. It presented the user with several relevant links organized by topic, allowing them to pick next they wanted to go. Search or internal links are the best ways to navigate through all sorts of sites.
3. Sequential Website Structure Model
This allows the user to explore sequentially, as the name implies. Pages are connected linearly in this website structure, with each page connecting to the one following it. Users often begin on the main page and go to more particular pages by clicking through the pages one by one. Smaller websites benefit from a linear format. The user can only go forward or backward in this mode.
4. Database Website Structure Model
This is a dynamic website architecture that incorporates both a database and a search function. Users may build experiences depending on their search query using this website framework.
Check out the dynamic website importance to know how these websites are a great way to make sure your business is always at the forefront of your customers' minds.
5. Network Website Structure Model
Because of its narrow emphasis, this sort of organization is extremely uncommon. Each page on the website is connected to all the others, allowing visitors to view any page while on any other page. The network structure will be ideal for your website if it is modest and has a restricted number of pages. The objective of this website structure is to replicate associative cognition and the free flow of ideas, allowing users to follow their interests in an individual, heuristic way. This organizational structure emerges due to extensive connections to content on the site and information on other sites.
Importance of a Website Structure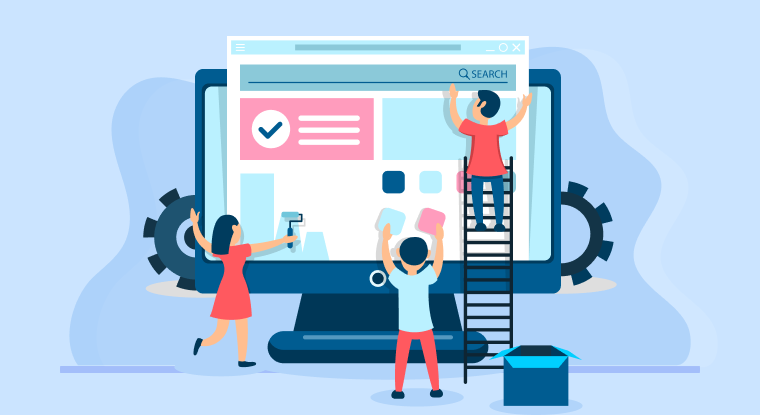 The structure of a website is a crucial aspect in its success. Google shows which page of the website is important with respect to SEO. Here are a few accumulated benefits of website structure.
1. Improved User Experience
Your navigation will be nice if your website structure is decent. It's simpler to discover content on your website if your navigation is decent. Users will have a better overall experience using your website if they can discover information quickly and effortlessly. It's that simple.
2. Easier Crawling
At the same time, a well-designed sitemap (part of the website structure planning process) guarantees that search engines Web Crawl can crawl your site more easily. Your sitemap is the file that includes all of the information about your website's content, including how various parts of it relate to one another. For crawling, search engines often utilize a sitemap which you generate by Sitemap Generator and submit search engine. Crawling is required to index your website, which allows it to appear in search results for users.
3. Improved SEO
When it comes to getting your website to show up in search results, website structure planning may help. When users have a positive experience on your site, they are more likely to return. Your site's rankings may increase as a result of longer sessions.
Check Your Keywords Rankings in One Go with NinjaSEO's Keyword Rank Checker tool.
4. Internal Linking
You may make your internal linking system more subtle while working on your website structure. This will have a direct influence on your navigation and SEO while also enhancing your website user experience.
How to Make a Perfect Website Structure?
Before planning the perfect website structure, businesses must first acquaint themselves with the ideal website structure. It's important to know the skeleton that makes up your entire website before figuring out how to build upon those things. Your website should have the following;
1. Homepage
The summit of the website structure pyramid is the home page. It serves as a central location for your site's visitors. This means, among other things, that your homepage should link to your most significant pages. As a result of this,
Visitors are more likely to visit the pages you want them to see.
You are demonstrating to Google that these pages are essential.
2. Categorization
Categorization is an important component of a business's website structure. With proper categorization, businesses may assist consumers in making faster and easier selections. Your website might also utilize categories to shorten the time it takes to make a decision.
3. Subcategories
These are crucial in determining the website structure for a business. Subcategories offer a systematic approach for exploring and classifying material in a meaningful way, which is especially useful for websites with a lot of data.
4. Posts and Pages on their own
A website's core elements are individual articles and pages. Businesses should establish a coherent information hierarchy inside each page so that the user has fewer things to think about when consuming material.
Guide For Making a Website Structure: Few Tips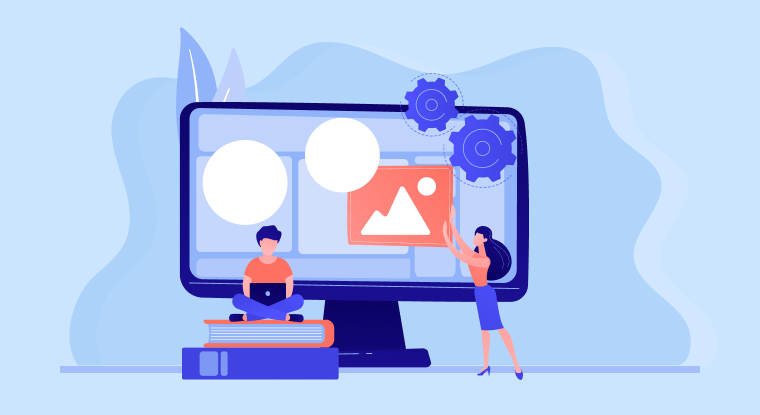 Adhere to the following tips in order to create a website structure of your own to ace the business.
1. Plan the structure and hierarchy of your website
The key to success is to develop your website's structure. First, it's logical to identify your subject clusters and then decide on a pillar page for each cluster before moving on to the supporting material.
The top-level content pages that address the wider topic are your pillars. Consider how you may cover a broader topic at a high level inside your pillar pages while planning them. This opens up the possibility of delving further into the intricacies of the relevant cluster.
Consider these pages to be more in-depth answers to particular queries concerning the larger topic. These sites should then link back to the main pillar page, allowing you to see how your material is interconnected.
2. Keyword and topic research
It all starts with keyword research on a current subject for your website structure. After all, you need to know the subjects you'll target and the major keywords within these topics that you're aiming to rank for before you can create a structure that works.
Businesses may utilize tools to create ideas for significant subjects in their business and to help them think about the best approach to organize their content with AI Content Writer and keywords with keywords. Brainstorming may also aid in the development of major topic ideas for your website structure.
Once you've come up with some subject ideas, it's time to do some more in-depth keyword research to map out pages and articles that will fit into the topic clusters you've created.
There are additional tools available to assist you in determining the keywords with Keyword Tool that your prospects are using to locate businesses similar to yours. NinjaSites also has features for keyword optimization for its larger SEO platform.
3. Create a URL structure that matches the hierarchy of your navigation
The structure of your URLs reflects your hierarchy. This won't be a problem if you already have a solid website structure. Pay special attention to the 'slug,' however. A slug is the part of a URL that comes at the tail end. Using a readable name in the slug instead of the page's ID number makes it easier for crawlers and people to read and comprehend its content.
Here are some things to remember:
Make it sensible, as it will serve as the foundation for your URL structure.
Make sure there aren't too many categories. If you're a big company, you'll have a lot more.
4. Take into account the depth of your site's most important pages
A good website structure should make it easy for both search engines and visitors to locate the material on your site, which means pages shouldn't be buried deep inside it.
It's commonly thought that all pages from your website structure should be accessible in three clicks or less from the homepage, and the correct structure can help you achieve this. Breadcrumbs and internal linking can help guarantee that pages aren't buried deep inside your site, but visualizing your structure can assist in keeping content within these three tiers.
This prevents orphan pages from appearing on your site, which occurs when a page is not linked to from anywhere in the site's structure. It can only be viewed via a direct link and not from anywhere else on the site.
Create Your Website with Easy Drag and Drop Builder Sign Up 14 Day Trial
5. Make a header with your key navigation pages listed in it
In your website structure, your major pages should be included in the top header. Adding anything else to your menu except your major categories might be distracting and unneeded. If you're creating a parallax website, be sure to include a permanent header menu that stays visible throughout the scrolling process.
While CSS-effect dropdown menus and vanishing menus may create a unique or fascinating user experience, they do not improve SEO. The strongest type of SEO is text links with proper anchors.
If your site has a footer with menu links, be sure to repeat the top navigational menu's major links in the footer navigation menu. Changing the arrangement of the links or adding more category listings will make the user experience more difficult. Thus messing up your website structure.
Wrapping Up
One of the greatest methods to ensure that your website's user experience is excellent is to build a website that works flawlessly. With NinjaSites, businesses can get right into making the best business website structure. The kind that will keep visitors glued to your page long enough to convert them to actual customers.
What Makes the Best Website Builder Software?
#1
Create unlimited websites and landing pages using the visual drag-and-drop builder with no code
#2
Add unlimited domains, web pages get free SSL certificates, and built-in SEO
#4
Improve page rankings with built-in SEO tool, NinjaSEO
#5
Choose from a number of pre-built templates to build fast, responsive websites
#7
Increase your web page loading speed with edge servers located in 6 locations
#9
Unbelievable pricing - the lowest you will ever find
#10
Everything your business needs - 50 apps, 24/5 support and 99.95% uptime
Join the SaaS Revolution
All-in-One Suite of 50 apps

Unbelievable pricing - ₹999/user

24/5 Chat, Phone and Email Support