Can I Build a Website For Free
Building a professional website is not an easy ride. It takes a lot of processes, conditions, and the use of tools. However, there are two options involved.
You can either employ the service of a web developer to build your website from scratch, or you use website-builder software. Both options are good. Albeit, the latter is the best.
Using a website builder is quite easy and relatively cheap. You can build a website for free with a website builder like NinjaSites. The NinjaSites software has a free trial plan that allows you to create any form of a website and launch it online.
Procedures to build a website using NinjaSites
Getting the right website-builder software puts you a step ahead. You rest assured that with software like NinjaSites, you have access to numerous templates and tools to build your website. In addition, there are no restrictions to the type of website that you can design with this app.
The procedure to build a website using NinjaSites is straightforward;
Download the app and register for the free trial or pay a token of $14.99 for your entire subscription.
Login to the software and choose any of the website design templates. The templates available range from personal blog templates to online store templates. Whatever product or service that your brand is out to offer, you will get the template on NinjaSites.
Use the drag and drop tool to move and place the interface, texts, and images in the right places. The drag and drop feature is responsive and easy to use. You can tweak the design to your taste with your mouse or trackpad.
You can use the CMS function to create and manage your content. The entire arrangement of the content in all pages can be quickly made using the inbuilt CMS tool.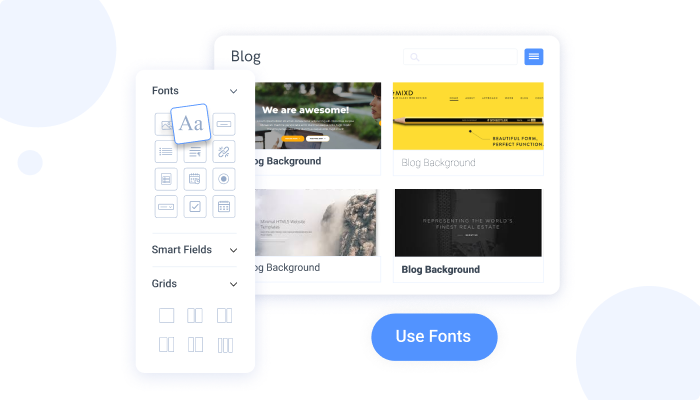 The following procedure uses the SEO grader to get your website visible to a larger audience. The SEO grader is a tool that enables your website to be ranked among the top searches on popular search engines.
Create Your Website with Easy Drag and Drop Builder Sign Up 14 Day Trial
Examples of Websites that you can build for free
Personal blog website template
Bloggers run their websites to share personal life experiences, events, and happenings around them. Most personal blogs have the same page outline and layout. You can use the personal blog template on NinjaSites or use it as an inspiration to develop yours.
The template is relatively easy to arrange. For example, you can display your image, lifestyle, beautiful write-up, or introductory text. In addition, the customizable social bar will enable you to include your writings and other blog content.
Wears store website template
Wears store website templates are available on NinjaSites for free. You can create a one-stop shop for all kinds of wear. You can integrate the website with payment systems. You can add links and forms for feedback and recommendations.
The clothing store has to be appealing and well-arranged. You would attract more customers if you have a target audience and design your website to suit their tastes.
Beauty products website template
Website builder apps like NinjaSites have numerous templates to build your beauty product websites. As a beauty product app, you need to make the webpage attractive.
You can use parallax scrolling and gradient backgrounds tools to combine colors and make the website attractive. Customers searching for beauty products tend to have a high taste for color combinations and beautification; you should use the color grading tools to the best of your ability.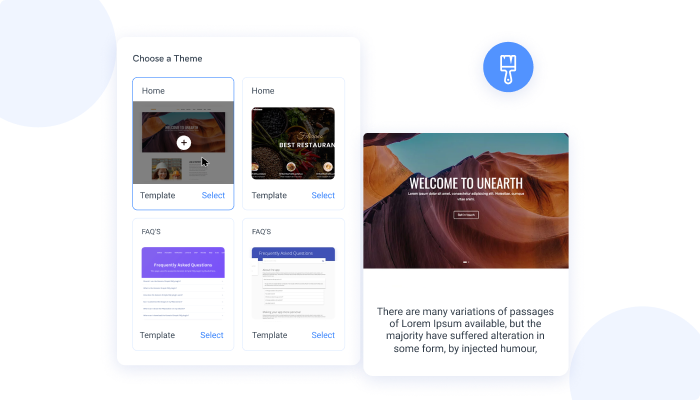 Restaurant website template
The restaurant website templates always have a unique template with a large dynamic layout that grabs visitors' attention immediately they check into the online store. You should include the bars or tabs for the available menu, online reservations, order placement and delivery, and a nutritional and dietary information table.
Conclusion
A free website-builder software like NinjaSites is available for all businesses. So whatever kind of website you want to build, kindly download the software, register for the paid plan, and you are good to go. For more details vist NinjaSites.