Why You Need an SSL Certificate for Your Website?
SSL stands for Secure Sockets Layer. It is a digital certificate that permits encrypted connections and authenticates the identity of a website.
SSL is short for Secure Sockets Layer. It is a digital certificate that enables encrypted connection and authenticates a site's identity. The security protocol creates a secured link between a web browser and server, and that's how you can communicate with your customers. SSL is like a windshield protecting your customers from hackers, digital bugs, and other web nasties.
An SSL certificate creates an encrypted connection between the servers and the visitors. SSL secures all google forms and associated credentials to make the web more secure. It would help if you had SSL certificates to keep customer information private and safe internet connections. You also need the certificate to prevent criminals from modifying the information shared between systems.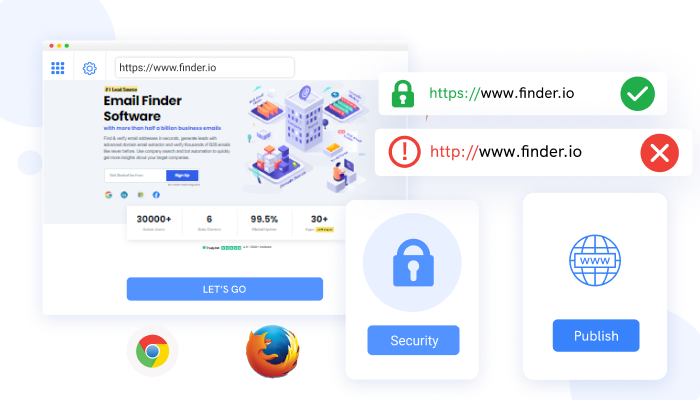 Have you noticed that some web URLs start with HTTPS while some begin with HTTP? If you haven't, then it is likely that your web visitors have. The guaranteed SSL certificates on URLs with HTTPS mean using a secured web connection. The S represents secured encryption.
When a visitor attempts to access your web server, the browser will request that the web server identify itself. Then, the web server will send a copy of its SSL certificate to the browser. At this point, the browser will check to see if the SSL certificate is trustworthy. If it is, it will send a signal to the web server, and the server will return a digitally signed acknowledgment to begin the SSL encrypted session. It then allows sharing of encrypted data between the web server and browser. All the process is summarized under the name "SSL handshake." Too much to digest? Let us break it down into simpler terms.
Your business needs an SSL certificate. Here's why
Data Protection The primary function of SSL is to protect client-server communication. After installing the SSL certificate, it will encrypt every information shared on a website. By locking the data, only the intended recipient can unlock it. In addition, SSL turns the data into an undecipherable format, and encryption technology protects information from hackers. This feature is crucial if you operate a site that requests sensitive information like credit card numbers, passwords, and IDs.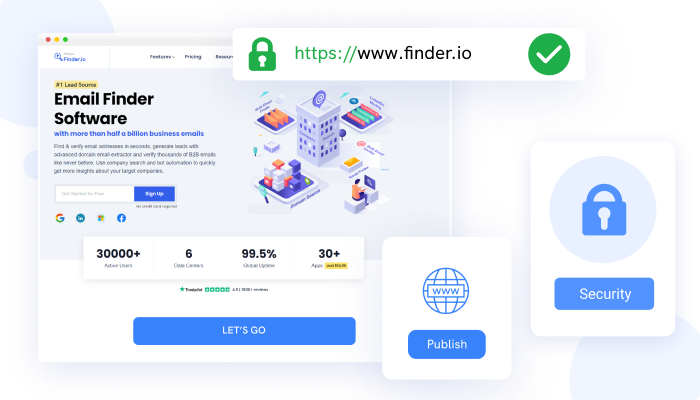 Identification The second core function of an SSL certificate is that it identifies and authenticates a website. When you install an SSL certificate, you must pass a validation process set by the Certificate Authority (CA). The CA will verify your identity and that of your organization, and if approved, the certification will prove your site's authenticity. An SSL certificate is like a Twitter or Instagram verified account. It is how you can protect your website from imposter websites and fraudsters.
Better for SEO Google made changes to its design in 2015 to pay more attention to HTTPS-enabled websites. Your website must meet the SSL certificate parameter for a higher search engine ranking. Since the certificates prove the authenticity of a website, Google wants to associate itself with only a safe and secure website. As a result, the algorithm will prioritize HTTPS websites over HTTP websites.
Create Your Website with Easy Drag and Drop Builder Sign Up 14 Day Trial
PCI/DSS requirements PCI DSS stands for payment card industry data security standard. These are rules and requirements to protect transactions and sensitive cardholder data credit information. All organizations involved in credit card processing must keep communications safe and private, secure data, and establish trust between parties to protect financial information. As a result, if you accept online payment, you must install an SSL certificate as one of the 12 requirements set by the industry.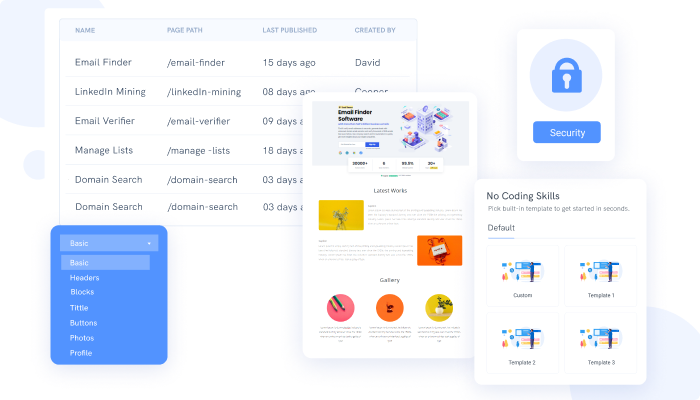 Builds customer trust Authentication and encryption are both important from your perspective. Even if you don't run an e-commerce website, an SSL certificate shows visitors that you prioritize their security and facilitate continuous visits and interaction. But from a customer's perspective, it signals trust. It informs the user that data sent and shared on the website are secured and that you are a legitimate entity.

It's mandatory in Google The new chrome 68 flags websites that are not protected with an SSL certificate displays a bold "Not Secure" sign so you can know to avoid proceeding further. This feature is a significant deterrence to ensure people stop visiting unsecured websites.