What Is Website Builder Software and How Does it Works?
Website builders differ in their ease of use, but they all have the purpose of assisting the typical user in creating a website with little or no assistance from a webmaster or designer.
It is common knowledge that designing a website from the ground up requires a level of expertise many people lack. And with the digital evolution eating through the 21st century, not having a website as a business is equivalent to a lack of aspiration. But, on the other hand, websites have proven to be the backbone of companies. Hence, having a website is paramount for organizations that wish to expand their reach and make more sales.
Then comes the need for website development skills. Businesses now need to rely on recruiting website developers who will help have a representation online. Unfortunately, these experts do not come cheap. As a result, there is a need to seek an alternate solution for small businesses that walk on tight budgets.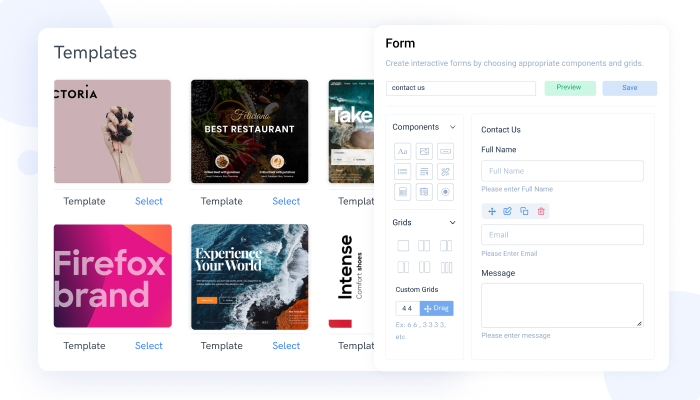 Website Builder Software
Websites Builder Software came as a breath of fresh air to businesses. Finally, small businesses and creative individuals can get their websites up and running without coding knowledge. No added expert fees are required, just a few clicks and drags. A website builder is a tool that creates HTML websites without entering the manual code. The software simplifies the backend for individuals with zero technical skills. At the same time, the user interface handles the website design, structure, and layout. Website builders vary in simplicity, but they all have a common goal of helping an average user build a website with minimal or no intervention from a webmaster or designer. So small businesses can comfortably feed their customers with quality content consistently. Although social media has proven to be a formidable force for B2B marketing, a website serves as the cog in the wheel. It serves as a database of all your content that you have control of with no third-party reliance. Also, a website helps you to roll out newsletters and the latest updates about your products consistently. Our Guide to Websites Builder Software Despite being a perfect solution for businesses, choosing the right websites builder software has been difficult for entrepreneurs. Here are some pointers on what to look for in a website builder.
Write down your goal: The effect of planning in every endeavor cannot be overemphasized. To get the right website builder, you need to highlight what goals you want the website to achieve. Recognizing the plans will help you itemize the features your website will need. As a beginner, if you are unsure about what features you need, visit your competitors' websites for ideas. Writing out your goal and features will help you narrow down the list of website builders. Although they aim to help you have a website, not all builders might support the qualities you seek.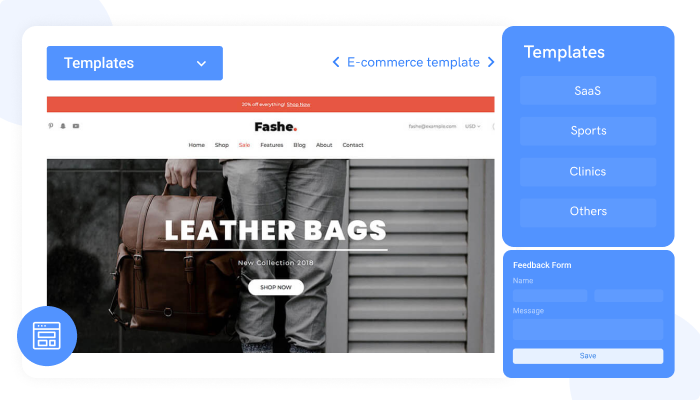 Consider growth: Having identified the purpose of your website, you need to consider its growth. Some business needs require the consistent updating of the organization's website, and some don't. If you need to update the website regularly, you have to make sure that the website builder can easily bear your growth.
Create Your Website with Easy Drag and Drop Builder Sign Up 14 Day Trial
Test, perhaps for free: Since you are no expert and have no coding knowledge, it might be time to play around. Several website building software offers free trial periods you can take advantage of. You are in control of your website development, so it will be interesting for you to engage your freedom. To make it more interesting, website software use drag and drop features. So that lets you draw up your website in a matter of a few hours. Since it is entirely up to you, you can try out several themes and templates on a website builder or several website builders before making a decision.
Conclusion Apart from the simplicity of using website development software, it saves you time. Writing the code of a website from the ground up, even by experts, can take weeks. A website builder lets you have one in a matter of hours. So you save time and can get your business to the world at the slightest. Ninjasites is the right website builder to use. The software is developed to help businesses and individuals develop websites within the shortest period, without coding knowledge. Ninjasites are effective, affordable, and have excellent customer support. You need not check further; get started now with NinjaSites.