What Does It Cost To Design A Website
When you develop the pages, interfaces, and other website elements, you must host them on a server before they can go live. This server will function as the web host for your website. As a result, if a developer creates your website, you can only see it on your computer until you host it.
The cost of designing a website goes beyond the price or amount expended in building a website. Several conditions need to be put in place to build a responsive website. You have to consider several factors before, during, and after designing your website. All these factors and conditions are referred to as the cost of creating a website.
Designing a website could be launching a new website for your brand. It could also be that you have an existing website. However, you are trying to revamp it or overhaul it.
The price of designing a professional website ranges from as low as $200 to as high as $100,000. As said earlier, some factors and requirements make up the cost of designing a website. They include;
*Web hosting *
When you design the pages, interfaces, and all other website features, you need to host it on a server to go live. This server is the web host that will house your website online. Therefore, if a developer designs your website, you can only preview it on your personal computer until you host it.
The cost of web hosting for your website varies. Some web hosts take monthly payments; others allow yearly subscriptions.
Some organizations can decide to buy their in-house hosting server. Even though it is pretty expensive, you can choose to host your website via your in-house server.
There are different forms of web hosting that you can use for your website. It all depends on your preference, your budget, and the purpose of building the website.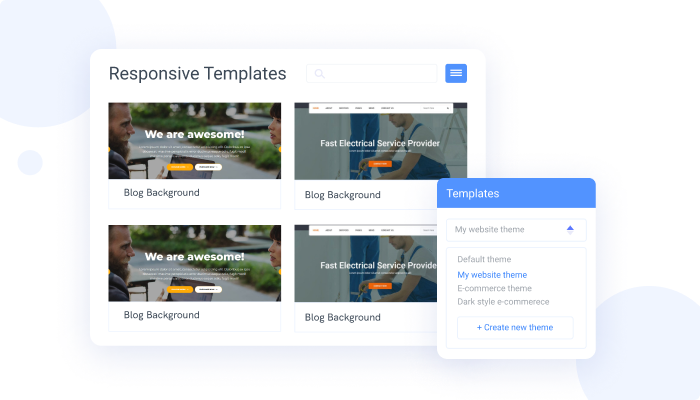 For instance, the shared web hosting goes for an average of $10 to $20 per month. Therefore, it is cost-effective and advisable for a small business.
The shared web hosting allows you to share a server with other websites or blogs.
Another web hosting type is cloud web hosting. On cloud hosting, each website runs on a virtual server. You can also run multiple websites on a single cloud server. Cloud hosting is flexible and reliable as a result of its VPS hosting.
Create Your Website with Easy Drag and Drop Builder Sign Up 14 Day Trial
Registering domain name
A domain name is a unique address that leads to your website when you connect to the internet. You need to pick and register a domain name for your website. There are domain name registration services online.
You can buy a domain name through a domain name registrar. The registrars are available at every destination. You can decide to go for a local or international domain name registration.
Web design work
The designing of the website entails the entire outlook and structure of the website. It includes the logo, content, search engine optimization, and other website components.
To make your web design process more accessible and save cost, you can use a web builder tool like Ninjasites. With this software, you can build a unique website, utilize the inbuilt SEO tools and protect your website from external attacks with a free SSL certificate.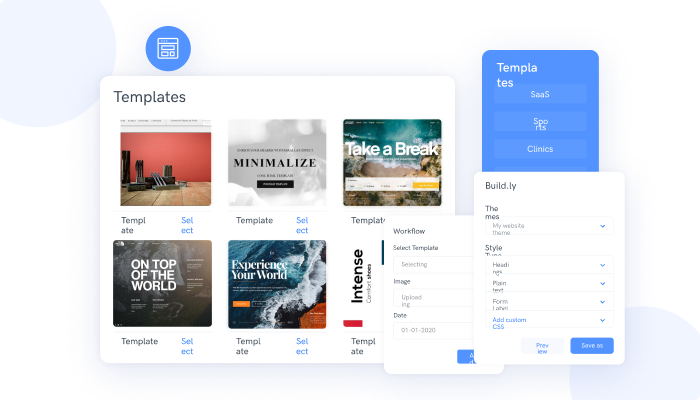 All these features and more are available when you use Ninjasite at a token subscription fee of $14.99
*Conclusion *
Designing a website is no small feat. The various factors listed above are the cost component of building a website. Therefore, you have to consider them to determine what it costs to build a website.
When using a website builder such as Ninjasite, you do not have to pay an additional fee for web hosting or domain name. The software covers both packages.
If you are looking forward to building a responsive and multipurpose website, you can use Ninjasites, a no-code and fair-priced software.