How Can I Create My E-commerce Website?
Websites are critical to the success of any business in the globe. E-commerce expansion has increased the need for websites enormously.
Websites are of paramount importance for every business in the world. The growth in e-commerce has propelled the demand for websites exponentially. New startups are being launched every day, and they require a proper website to function well. Most people want to start their brands and gain recognition. How can one create their own website? Isn't that the job of web developers? Technically, it is a web developers' job, but web development is a full-time job that companies pay handsomely for. Not every startup or business can afford to pay a web developer regularly.
The remedy to this problem is using website building software such as NinjaSites. Digital tools are available for users to create websites independently without any background in coding or web development. If you want to create a website for your business and save a buck simultaneously, then your best option is to use these digital tools. They allow you to create websites by presenting you with pre-made templates handily. You can alter and modify these templates with colors and text as you like. Your created website will look professional, and it will do its job efficiently.
Website Builder
A website builder is a digital web-based design tool that allows users to customize and create professional websites. It is hassle-free and makes use of simplistic features such as drag and drop. Companies that want to create websites quickly use digital tools such as NinjaSites. They can access many free templates which can be updated easily. You can drag images, colors, and content to the front end of your website. The back end of any website is highly intricate, and web developers take a lot of developing a good website from the ground up.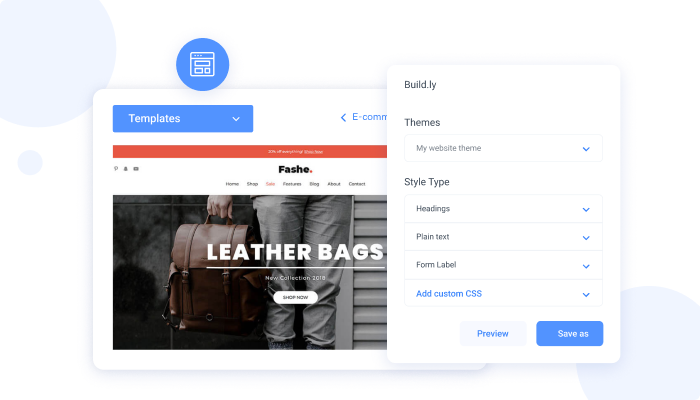 However, with the help of digital tools, even inexperienced users can create a website easily. There is no denying that a web developer's work cannot be matched easily. However, digital tools allow you to create extremely useful websites without any web developing skills or experience. Many unique user interface templates are available for use. You can choose the ones with the most appeal and create your website based on them.
SEO Optimization
Creating the website is only the first step. If you want your business to succeed, you need traffic towards your websites. If nobody visits your website, how will they know what product or service you are offering? There are two major ways through which people visit a website. One is through ads, and the other is through search engines. Running ads is a paid method so that you can use it occasionally. However, search engine optimization (SEO) can go a long way in helping people discover your company.
Create Your Website with Easy Drag and Drop Builder Sign Up 14 Day Trial
Digital website builder tools like NinjaSites bring you a built-in SEO tool that immediately improves search ranking. You don't need experience or knowledge of SEO to use this tool effectively. This tool allows you to manage the quality and quantity of incoming links to your website. The page editor provides you with built-in SEO tools that can help you set the image, alt text, meta titles, and descriptions that will boost your site's impressions. Keyword support also comes in handy as you optimize your website.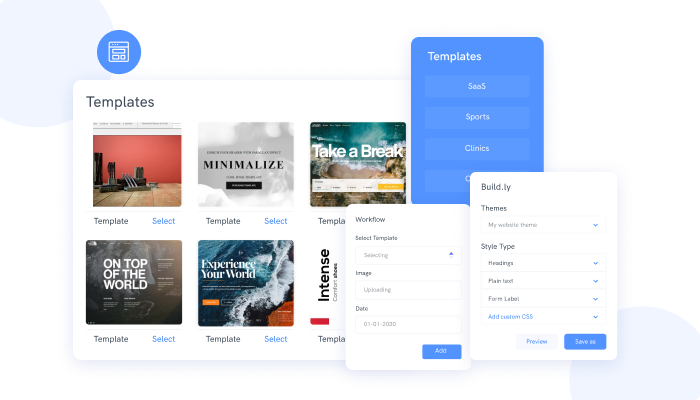 Web Forms
Web forms help businesses gather data, analyze the audience's response, and make data-driven decisions. For example, making purchases, getting prices, or even submitting feedback can be done through web forms. This type of webpage can easily be created with digital tools such as NinjaSites. It provides you with options to create different types of forms such as survey forms, registration forms, and order forms that appear on your website. This increases customer engagement and improves the branding of your company.
Registering a Domain for Your Website
Domains are used to host your website on the internet. It is a name that the website is recognized by. Once you are done building your website, the last step is to purchase a domain and host your website on it. In most cases, purchasing domains can be a nuisance, and finding a good domain that will benefit your business in the long run, is tiresome. However, with the help of web builder tools, you can choose from a wide selection of domains, and some even offer unlimited domains for you to use. There will be no restrictions, and customization is free. Moreover, such tools allow you to manage multiple domains from one platform. This adds to your convenience and saves a lot of time.