What are the Advantages of Build A Landing Page?
The difficult part is creating that landing page from scratch, especially if you don't have much expertise. Fortunately, getting acclimated to the habit won't take long, especially if you have the correct software platform to assist you.
What's the first thing that pops up in your head when you think about gaining success as a business owner? Would it be the quality of your products and services? Maybe your relationship online with your target demographic? All of these undoubtedly play a significant role in a company's success. Still, there is one specific aspect that people tend to neglect when trying to run their business: the primary website. For example, you have a great marketing campaign that ends up attracting all sorts of online visitors. When they click on the advert, you get plenty of web traffic as a result. That's good. What if I told you there are some situations where you can get plenty of web traffic yet have too few conversions for your marketing campaign to matter? When it comes to marketing, it's crucial to put things into perspective to ensure that you make the most out of your business endeavors. Your primary website — the landing page — is your last line of marketing defense, as it will determine whether your company convinces online users to make a purchase.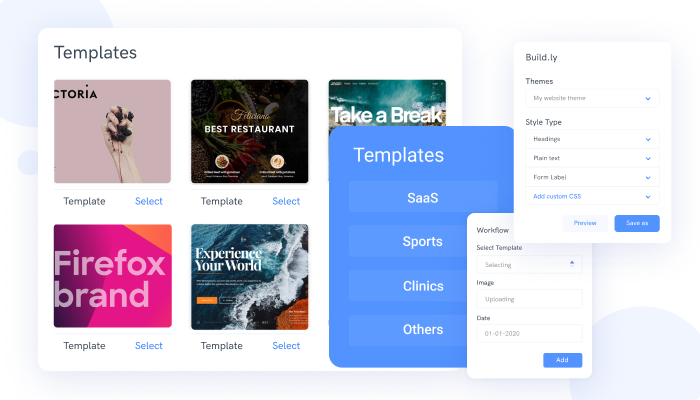 How To Create A Landing Page From Scratch
The tricky bit is trying to create that landing page from scratch, especially if you don't have too much experience. Fortunately, it won't take you too long to get used to the routine, especially if you have the right software platform helping you out. That said, here's a quick run-down of things you need to watch out for when building a landing page:
Keep Things Simple - Simplicity is how even the newest companies can outpace their competition. A simple and professional website is something that will undoubtedly get the attention of online users as it increases the odds of them getting what they want ASAP.
Keeping An Eye On Loading Times How quickly a page loads can determine the success of your business, as most people don't have the patience to wait more than 15 seconds for a page to load. When building a website, ensure that you keep only the most useful features, as bombarding your landing page with different widgets could end up distracting users. Remember to attract, not distract.

Ensuring Your Site Is Accessible Convenience and accessibility are vital to the success of any business, as you could open the door to an entirely new demographic by adding something as simple as a font changer. Adding something like night mode will also make it easier for online users to surf through your website. Adding convenient features is a great way of showing online users that your company cares.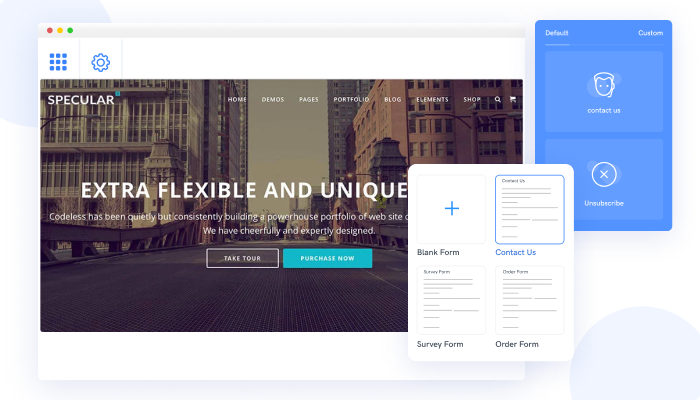 Using A Site Builder
It would be remiss to talk about creating a landing page from scratch and not mention the most crucial piece of the puzzle. To help ensure that you have every opportunity to develop a robust and reliable landing page for your company, it's crucial to use a quality site builder. In the age of convenience and accessibility, there are ways for even the most inexperienced business owner to build a strong foundation for their company.
Which Site Builder Should I Use?
Glad you asked! If you want to experience standout success when building a landing page, the best thing to do is to research the ideal site builder for your company. Fortunately, we've already done most of the work for you. Of all the different software platforms available, NinjaSites.com outpaces the rest of the competition by providing the most consistently complete experience. NinjaSites.com is considered a complete site builder because even startup owners can use its slew of features and build a website without too much trouble. While it's still a good idea to hire a web design company to help reduce overall risk, it can be quite tempting to make one on your own — especially if you follow the above tips when it comes to building a decent website for your business.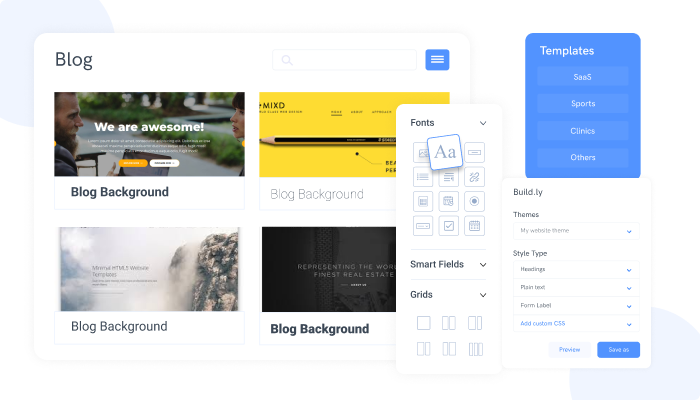 The Push For Search Engine Optimization (SEO)
NinjaSites has one of the best site builders around while simultaneously offering SEO tools that you can use to help spread the word and improve your standing online. For those new to digital marketing, SEO is all about getting the attention of the most popular search engine algorithms to rank higher on the search engine results page (SERP). It's an umbrella term for many different tactics a business can employ to improve its marketing standing in the industry. The great thing about NinjaSites is the fact that it's an intuitive site builder that helps teach clients how to grow their business without taking too many risks.
Create Your Website with Easy Drag and Drop Builder Sign Up 14 Day Trial
Everything You Need In a Single Place
It's easy to underestimate the power of convenience, but there's a reason why NinjaSites is considered one of the most popular site builders. While there are many others out there with incredible features, there are times when things get too complicated. Therefore, it's crucial to have a site builder that provides as easy an experience as possible for its users.
Conclusion
If you're looking to get the attention of your target demographic and seal the deal with high conversion rates, a robust site builder is all you need. However, if you still aren't sure about getting the job done yourself, there's nothing wrong with hiring professionals to help you out.