Should You Use A Free Website Creator?
You may, however, establish a website for your business using a free website maker. However, keep in mind that choosing a free website builder has drawbacks.
Well, you can use a free website creator to create a website for your business. However, note that using a free website creator comes with downsides. For example, you will not be offered full access to all the features you might need to create the website you have in mind with a free website creator. As such, you will not be able to harness the full potential of your creativity on your website. In this article, you will learn why you need a website creator.
Why Do You Need a Website Creator?
At this point now, you may be wondering why you need a website creator. There are several reasons why a website creator is required, but that it helps you build a beautiful and functional website with ease says it all. Stated below are some of the biggest reasons you should consider using a website creator for your first or next website.
No coding skills required
First and foremost, using a website creator requires no coding skill whatsoever. The design of a website creator is such that it allows an average person to design a website of their choice. By simply using drag and drop technology and a user-friendly interface, anyone can design a website. All you need is to upload the images, videos, and texts you want on your website. Then the website creator will handle all the technical aspects of creating a website while you focus on the creativity aspect. And at the end of the day, you will have a beautiful and functional website, all without writing or editing a single line of code.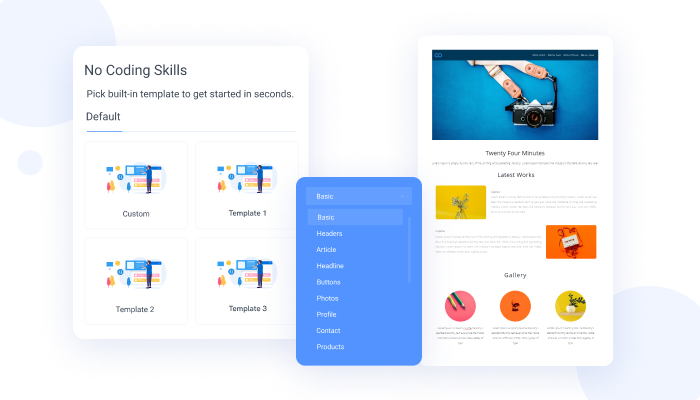 A fast website building process
Another reason to use a website creator is that building a website becomes faster. Unlike using codes to create a website where you have to debug your code, test for errors, and so on, your website will be ready in no time with a website creator. Moreover, website creators come with pre-designed templates that save you the hassle of creating a design from scratch. All you need to do is add your content, click publish, and launch your website. With this convenience, you can create multiple websites in a day depending on the functionality you want on the website and provided you have all the resources you need.
Easy to edit and make changes
A website creator makes everything seem super easy, from color schemes, font choice, images, and lots more. Apart from the ease at which websites creator makes creating a website seem, it also offers you the luxury to edit and update your website anytime. Unlike HTML and CSS codes that can be a bit difficult to understand, you can easily adjust the files on your website with a website creator.
Bundled website management tools
With a website creator, you have access to a library of tools. You can easily add functionality to your website with these tools and applications. These tools can be from SEO tools to statistics and report integration, marketing tools, social media integration, etc. By taking advantage of these tools, you can easily create a functional website that lets you get the most out of your new site.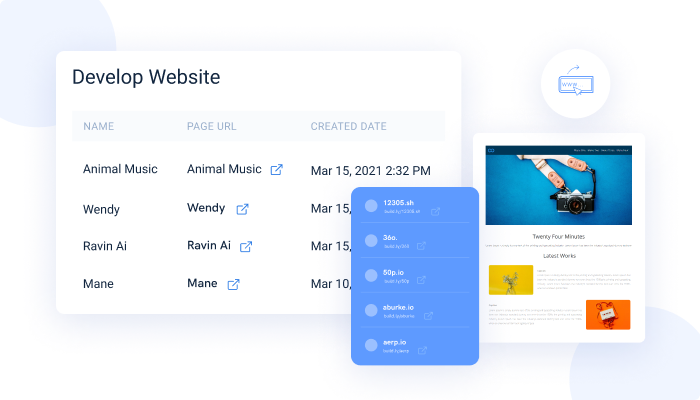 Create Your Website with Easy Drag and Drop Builder Sign Up 14 Day Trial
Building a website using a website creator does not require a big budget, unlike hiring a professional web developer who will use complex code to create your website. Also, with a website creator, you do not have to pay someone for routine maintenance, as you can easily do it yourself from your PC. Plus, with some website creators having a free plan, you can create a website for free. And even if you decide to use the paid version of a website creator software, it is still much more affordable than hiring a professional.
Conclusion
If you are looking for a website creator that gives you the convenience of all these things we highlighted in this article, then check out the 500apps NinjaSites. Whether you use the free or paid version of 500apps NinjaSites, you can easily set up, manage, and maintain a website without much of a hassle. Creating a website with numerous themes and an intuitive drag and drop builder couldn't be simpler.